January is the high rainy season in the region. It is one of the rainiest months of the year for Cusco and the Peruvian Amazon, it comes loaded with cloudiness and heavy rains. Although the rain is not all day, it can come in the afternoon or at night, so it is best to get up early every day and arrive early to the campsites. In this season there are few people on the Inca Trail 4 days, also in Machu Picchu, these dates even the tour packages are cheaper, and the prices of hotels have more offers.
Traveling the Inca Trail in January to Machu Picchu is certainly an option and you can find some good reasons to travel to Cusco at this time.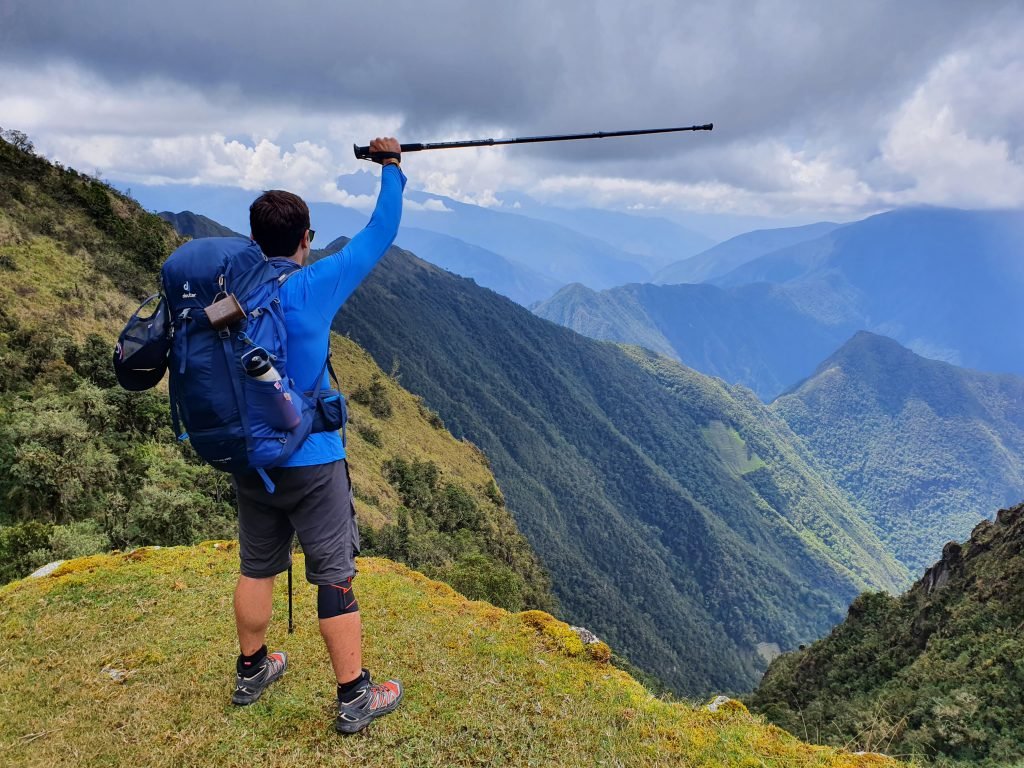 Inca Trail facts in January
Once the New Year and Christmas holidays are over, the number of tourists decreases, and there will also be fewer tourists walking the classic Inca Trail.
January has a lot of rain, but it is also one of the hottest months in the region.
Most of the landslides occur at the end of January.
Normally the rainy season in January comes in the afternoons.
It is calculated that the rains are 20 days of the month.
Temperature: ranges between 6 and 20 degrees Celsius (43 and 68 °F).
Why hike Inca Trail in January?
Clouds and mountains are mixed, for taking pictures it is the best date.
Even if it is raining many times the sun is there and therefore there are many rainbows.
Timelapse is great because of the very constant parade of clouds.
Easy to get permits and entrance to the Inca Trail and Machupicchu.
Walking with few people, less crowded.
Waterfalls are created even in places where they never existed.
You see a lot of green and many plants including many orchids.
Why NOT hike the Inca Trail in January?
Thick fogs prevent to see the landscape at times and put its limits.
Trains between Aguas Calientes and Ollantaytambo can be blocked by rain and landslides.
Machu Picchu dawns cloudy and the heat is gray for photos.
If there are rainy days your tents can be flooded.
The stairs are made of stones both up and down on the Inca Trail are affected by the rains and can be slippery.
Recommendations
It is better not to book the tour for the last days of January, a lot of rain.
Bring plastic bags or raincoats for your cell phones and/or electronic devices.
Bring waterproof rain gear, because we will be walking for many hours and it would not be good to walk wet.
You can make your reservation one month in advance, there will always be spaces.
The first two weeks of January is good to do the tour, after the rains increase.
Flights may be affected by landslides and train delays.
Conclusion
It is possible to do the Inca Trail in January. You just have to know and see how you will cope with rain and mud. The trails will be much less crowded and you will have many sections of the ancient ruins to yourself (depending on the time of day you arrive).
Crowds are not a problem, especially for keen photographers, you will more than likely have a clear day to take photos. Rain and clouds certainly contribute to a more pleasant atmosphere.
Quick Links about Inca Trail by Months
I am founder and content creator of Lorenzo Expeditions, since 2006 I started with the Inca Jungle tour, guiding and serving thousands of tourists in a personal way to get to know Machu Picchu in a unique and authentic way.