The best time to visit Humantay Lake is during the dry months, from April to October, since Huamantay Lake is located in the mountains of the Villcabamba range in the Peruvian Andes and the climate is temperate.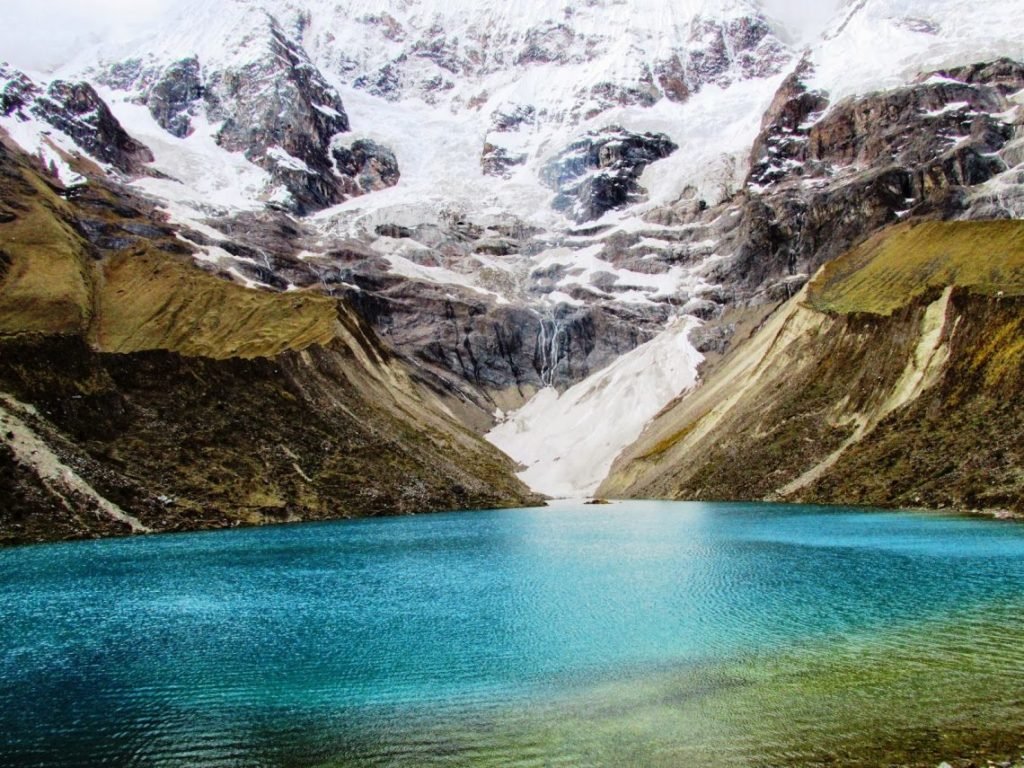 Why dry months are the best time to go to Humantay Lake?
The best time of year to visit Lake Humantay is from May to November. Since there is no rain or thunder and the climate is temperate. Where we can take impressive photos and enjoy the spectacular nature freely, since in these seasons you can see a radiant sun. It is recommended at this time of year to bring sunscreen, a cap and sunglasses. The sun can be irritating to the skin
Rainy months Non-Recommended
Between the months of December to April it is not so advisable to visit the Humantay Lagoon. During these months they have rain and become a nuisance during the tour.
There are situations that go out of control that make this month the least recommended, for example, this 2020 was a flood, read more about: Salkantay Trek and Santa Teresa Flood
Weather for months
January – February
Too rainy to hike. You can do it, but sometimes it will be closed due to rainy
March – April
Wet, but quieter than high season, with fewer tourists and worth considering as walking months
May – September
Dry, the most popular time for trekking (the busiest months are June, July and August which coincides with the high season for tourism in Cusco)
October – December
As Marcha to April, wet, but quieter than high season, with fewer tourists and worth considering as trekking months
I am founder and content creator of Lorenzo Expeditions, since 2006 I started with the Inca Jungle tour, guiding and serving thousands of tourists in a personal way to get to know Machu Picchu in a unique and authentic way.