There is a wide variety of fantastic accommodations in the jungle of Puerto Maldonado, in this article we will try to select the best in our opinion to make your stay in this area of the Peruvian Amazon jungle the best.
The Tambopata region is home to some of the most diverse and wildlife-rich Amazonian areas, which makes it a popular destination for nature enthusiasts, nature lovers and those who want to enjoy a relaxing vacation connecting with nature in Puerto Maldonado.
Near Puerto Maldonado is the Tambopata National Reserve. This is an incredible protected and protected area within the rainforest. Even on the way to your lodge, you will be able to see different animals and hear a wonderful orchestra of colorful birds flying overhead.
This section of the Amazon rainforest has the largest number of clay licks in the Amazon. These are places where macaws, monkeys and capybaras come in search of the salts that are necessary in their diet and also use the clay as a toxicological regulator of their body to neutralize the toxins of their jungle diet.
This means that tour operators can build their lodgings near these Collpas, which are a popular destination for visiting tourists, of course, all in a responsible and eco-friendly way. These clay walls offer almost guaranteed wildlife sightings most of the day. This section of the jungle is also an ideal place to find many different cochas, u-shaped lakes that are a scenic spectacle. A favorite is Tres Chimbadas Lake, near the Posada Amazonas Lodge, owned by the local community that inhabits the surrounding area.
And here are the most recommended rainforest lodges in Puerto Maldonado.
Tambopata Research Center
This is one of the deepest and most remote lodges in the Amazon rainforest.
And it is one of the best lodges in the rainforest for wildlife viewing. Tambopata Research Center is also close to one of the largest clay licks in the Amazon. This is where you can see hundreds of brightly colored macaw parrots gathered in the clay, which will be a sight you won't want to miss.
The parrots are one of the main attractions at the Tambopata Research Center. Researchers even use the lodge to study macaw behavior and ecology. This means you can enjoy talks and conversations with the people who study the birds. It's a great way to learn more about these wonderful parrots and get even more out of your trip. You can also choose from extra activities, such as bird watching, night walks and a sunset cruise, most of which are included with your reservation.
In addition to parrots, this is a fantastic lodge to see a variety of monkeys and even jaguars. You will also find giant Brazil nut trees and an incredible diversity of Amazonian fauna that make this place one of the most diverse ecosystems in the world.
This means that you will find one of the richest areas for wildlife. The lodge is also close to a diversity of habitats. Explore the mainland rainforest, bamboo, floodplain, palm trees and riverbank.
Enjoy the small group guided tours offered by the Tambopata National Reserve. And you will see many different monkeys, parrots, toucans, many colorful birds and mammals.
About 20% of Tambopata Research Center guests are even lucky enough to see jaguars sunbathing by the river, an experience that only the lucky ones have the option to enjoy.
Tambopata Research Center's rooms are designed to keep the visitor in touch with the rainforest. They open up to the rainforest and guests can often view wildlife from the comfort of their accommodations, listen to the ambient noises of the area and feed on local crops.
Choose from different suite options. These include Superior Suites, Comfort Suites and Deluxe Suites. The Deluxe Suites are the superior option. And they offer a private terrace, an outdoor bathtub and an outdoor lounge for your luxurious Amazon adventure.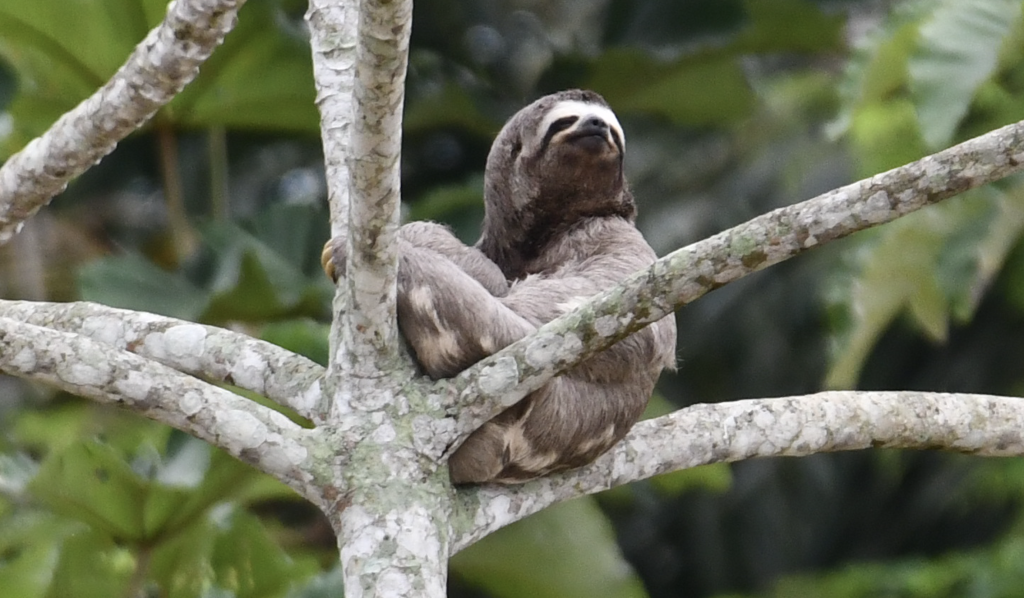 El Refugio Amazonas Lodge
This is a great lodge option as an introduction to the Amazon rainforest. And it is perfect for Amazonian adventures with the family. Refugio Amazonas Lodge is located in the protected area of the Tambopata National Reserve.
You should note that the Posada Amazonas Lodge and the Refugio Amazonas Lodge are often offered interchangeably. This is because they offer a similar experience. However, the Posada Amazonas Lodge offers some additional cultural experiences that will complement your visit. And because the Refugio Amazonas Lodge is deeper in the rainforest, the Lodge offers a little more wildlife and a closer experience with the deep jungle.
From the Refugio Amazonas, enjoy a lookout tower from where you can observe the Amazon rainforest in all its splendor. This is a great place to observe birds of different colors. Observe flocks of mixed species, toucans and parrots. At times, you may also see troops of monkeys making their way through the treetops.
Explore the Amazon rainforest with guided jungle walks offered by this lodge. Discover several different species of monkeys. Among those that can be found are capuchins, squirrel monkeys, tamarins, marmosets and howler monkeys. It is also a good place to see the emblematic harpy eagles, as the surrounding iron forests are their favorite nesting area, all these experiences will make your trip unique, you will live with the jungle as you had never imagined and you will take unforgettable memories.
There is also a small clay lick to see different parrots and monkeys that visit the clay.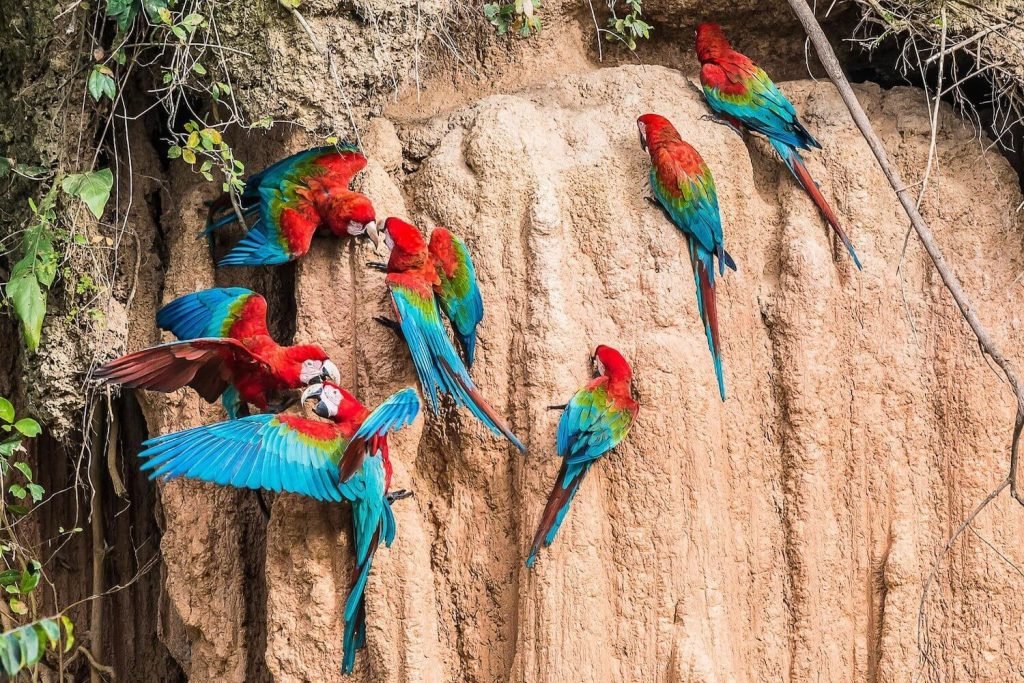 Refugio Amazonas Lodge is also one of the only Amazonian lodges with a trail designed specifically for children, so they can also learn, live and be safe during their visit to the area. You can also enjoy the lodge's spa room. It is an ideal place to receive a massage or spa treatment and relax surrounded by the rainforest, a more than relaxing place where you can connect with yourself and the nature that surrounds you.
Posada Amazonas Lodge
This is a fantastic lodge that is community owned in the Amazon jungle. And it is only 45 minutes from Puerto Maldonado. This means it is a great option for a 3 day Amazon excursion if you don't want to go that deep into this wonderful jungle.
Posada Amazonas Lodge offers a very comfortable Amazon jungle experience. Enjoy guided trail walks, visits to an Amazonian lake and views from the observation tower on the premises.
The lake near Posada Amazonas Lodge is a great place to spot giant river otters. You will also be able to see lake birds and different monkeys that visit the shores of the lake. Your guide will accompany you on a paddle to observe and learn about the different animals that inhabit the area.
On the guided walks along the trails, you will be able to observe a great variety of animals. Among the monkeys you will encounter are howler monkeys, tamarins and squirrel monkeys. You will also encounter many other animals as you explore the rainforest within the great Amazon.
You can visit a small clay lick, which is a great place to see different parrots and parakeets. There is also piranha fishing and mountain biking in the jungle. And you can go on night hikes to see the wildlife that only appears at night.
At Posada Amazonas Lodge you can choose between several rooms of different comfort and prices. There are superior rooms, comfort rooms and luxurious suites.
In addition to wildlife, you can enjoy different cultural experiences with the community. Visit a working community farm and walk the ethnobotanical trail, all this will guarantee you a complete experience of the Amazon where you can enjoy all its benefits, tourist destinations and its unique fauna and flora.