The climate on the Salkantay's journey is very varied, due to the fact that it makes its way through very different terrains at different altitudes. The only place where the weather is a serious concern is the Salkantay pass, and the areas nearby. Temperatures here, and at the nearby Soraypampa camp, can drop below zero. The other camps are much warmer, due to their proximity to the cloud forest.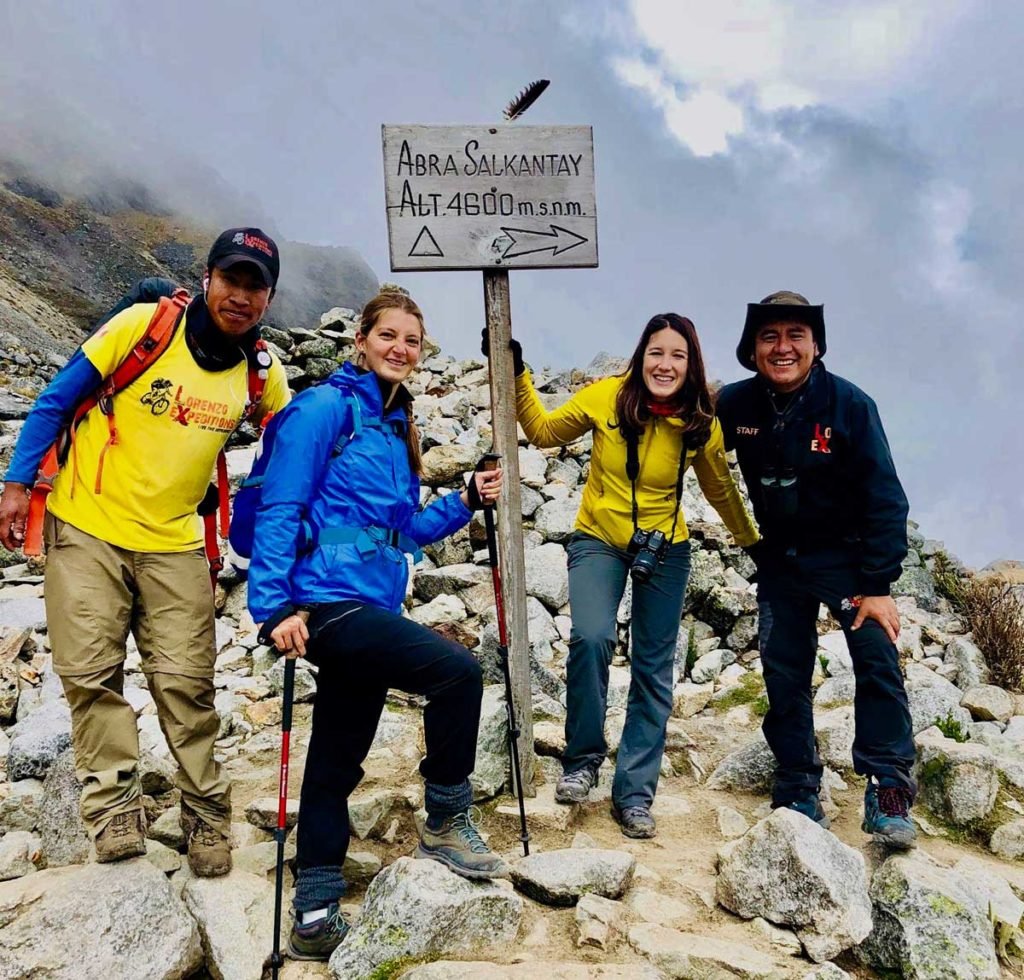 The first day of this walk takes you to your highest (coldest) point, so make sure you have that warm jacket for the whole first day. Each day after that you will experience warmer and warmer temperatures that will allow you to shed some layers.
Average temperature in Salkantay Trek
Salkantay Trek weather is sunny during the day, but cold at night. The temperature falls below 0°C at night during the months of June to September. The rainy season is from December to March. The best time to do the Salkantay Trek is from June to September.
The starting point of the hike is in Mollepata. To get there you hire private transport or take public transport. It takes about 2 hours to get to Mollepata and from there you have to go to Soraypampa.
The months of September, October, November and December have a pleasant average temperature.
On average, the hottest month is September.
On average, the coldest month is June.
Book the Salkantay Trek 5 days to Machu Picchu with us, we have personalized tours to Machu Picchu.
The trek follows the access to Machu Picchu. Therefore, the main objective is to reach Aguas Calientes to have the possibility to visit Machu Picchu the next day. Access to Aguas Calientes is from the Hidroelectrica (a complex supplying energy to the Cusco Valley). There are two ways to get to Aguas Calientes from the Hidroelectrica: One by train which costs US$15 and takes about 50 minutes, and the other is walking along the same route as the train, 10 km (2 hours and 15 minutes) approximately.
I am founder and content creator of Lorenzo Expeditions, since 2006 I started with the Inca Jungle tour, guiding and serving thousands of tourists in a personal way to get to know Machu Picchu in a unique and authentic way.