The trek from Salkantay Trek 5 days to Machu Picchu is the most challenging and adventurous in Peru! The tour takes 5 days and 4 nights through the highest Andean altitudes of Peru, to the western jungle border and finally the wonderful citadel of Machu Picchu! Here is the best packing list, recommended by LORENZO EXPEDITIONS.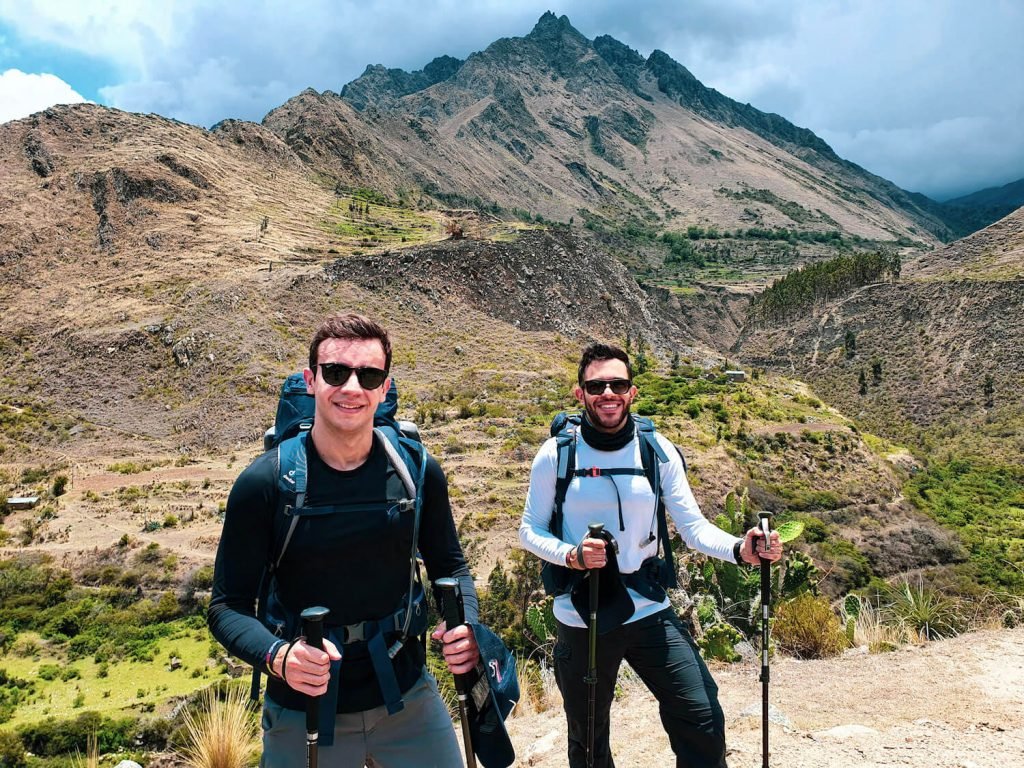 The Ultimate Packing List for Salkantay Trek
Hiking Clothes
Hat or cap for the sun
Wool hood
Sunglasses
Scarf
Very warm and waterproof jacket (if you are coming in the rainy season – late November to late March – bring a very warm and waterproof jacket or a rain poncho)
Lightweight jacket for the jungle border parts, rain poncho if coming in the rainy season
Warm gloves
4 shirts (a mix of short and long sleeves), we recommend the polyester ones because they keep the body dry most of the time
Mountain nylon pants, better if they are reversible to shorts, because this hike starts with very cold weather (sometimes snow) and changes to warm and subtropical temperatures as we approach the jungle's border.
Hiking underwear
Soft mountaineering socks (important to avoid foot sores)
A good pair of hiking boots (preferably give it a previous use so that your feet are already used to it)
Sandals (so you can give your feet a good rest)
If you want to go to the Aguas Calientes hot springs on the 4th day: towel, swimsuit.
Food and Drinks
We will provide all meals except breakfast on day 1 and lunch and dinner on day 5.
We recommend that you bring energy bars, bottled water, canned food, fruit, snacks, coca leaf tea.
Electronics Gear
Take 2 batteries for your camera.
External battery charger, if you have one with solar panels, will be very useful.
Take your cell phone well charged, it will also be very useful for some videos, photos, music playlists.
Remember that flying Dron on the Inca Trail is forbidden, also in Machu Picchu.
Health and Hygiene Items
Lorenzo Expeditons will provide coca leaf tea along the way because it is great for energy and altitude sickness, but if you want you can also bring your own bottle of it so you don't have to wait.
Pills for altitude sickness (just in case because previous acclimatization and coca tea are almost always enough)
Antibacterial hand gel
Soap, toothpaste and brush, razor, shampoo, deodorant spray
Small towel
Antiseptic pads, adhesive strips (in case of scratches)
A few painkillers for mild body aches and pains…
Toilet paper, paper towel
Small plastic bags for wet items, used clothes and garbage
Water purification tablets
Sunscreen and insect repellent (both required)
Additional Items
A walking stick is essential for this trek, we have them for rent.
You should bring a sleeping bag for the nights at camp.
Extra money in Peruvian cash (on day 5 lunch, dinner and personal volunteer expenses in Aguas Calientes are not included).
Passport.
Flashlight.
A plastic bag for take care your passport and some items that can damaged.
And now you're ready for this great Salkantay Trek adventure!
LORENZO EXPEDITIONS can fully customize the Salkantay Trek to meet all your specific requirements.
Also this package can be booked as a private tour, so our high quality service will be totally focused on you! Please talk to our travel experts to find out more about one of these options!
This is the best packing list for the amazing Salkantay Trek to Machu Picchu! In case you don't have much time and still want to have the full adventure of walking to the magnificent citadel, check out our Inca Trail 4 Days, a top-notch alternative!
And if you want more adventure, we have the Inca Jungle Trek, a tour full of adventure through the jungle of Peru.
I am founder and content creator of Lorenzo Expeditions, since 2006 I started with the Inca Jungle tour, guiding and serving thousands of tourists in a personal way to get to know Machu Picchu in a unique and authentic way.