Chicha Morada, the story of a soft drink that is conquering the world
It is no news that Chicha Morada is Peru's flagship drink that today can be found everywhere, this is a great option to cool off on hot days. Traditionally, a glass of chicha morada chilled, with apple pieces and a splash of lemon juice is the undoubted remedy for thirst. This is a Peruvian drink that can be consumed at any time of the year. Either chilled in a hot summer or even freshly made.
The origin of this iconic drink of such a striking color dates back to pre-Hispanic times, where it was prepared for medicinal purposes. In this blog we seek to compile some of the most relevant and interesting facts about this delicious drink that became an icon of a South American country as rich in culture and gastronomy as Peru.
Chicha morada
This is an extremely refreshing drink where its elaboration is based on a Peruvian ingredient which is the purple corn variety. This is boiled with pineapple, cloves and cinnamon, and once filtered, the only thing left to add is sugar, cut fruits such as apple and lemon. In this simple way is served this delicious refreshing drink that is going around the world. There are many countries that already consume chicha morada, but its origin is Peruvian, and there is no doubt about it. This purple corn is grown in the Peruvian highlands, making it the ideal companion for a wide variety of dishes in Peruvian cuisine.
Origin of Chicha Morada
Among the many varieties of chicha that we have in our beloved Peru, we also find the Jora or Cacao chicha. The difference between the three is that this one is not served after a fermentation process as the traditional 'chichas' are, however, it is said that in ancient times it was slightly fermented and that is why it acquired its iconic name. It is also important to note that there is an adaptation by cultural syncretism with the conquistadors, who performed a procedure with purple corn where it was ground and the resulting flour was sifted and then proceeded to knead it with water and salt.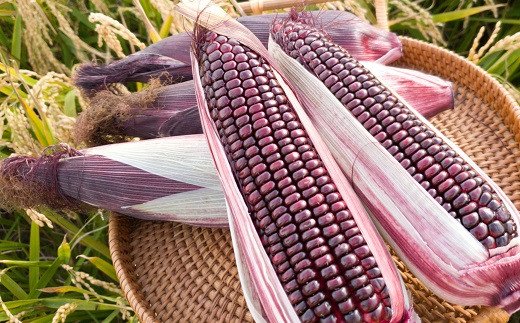 Benefits of Chicha Morada
About its medicinal properties it must be said that a recent study pointed out that "the anthocyanins contained in the pigment of purple corn act as antioxidants in the colon. It regulates cholesterol levels, reduces sugar levels, is anti-inflammatory, improves blood circulation, helps with tissue regeneration and prevents capillary fragility" definitely a drink full of beneficial properties for the body, what more could you ask for?
Medicinal, tasty and, above all, CRIOLLA. That is our chicha morada, which these days has been proposed as a universal drink. It is also a drink that can easily accompany perfectly any dish of Peruvian gastronomy,
from a fresh sea cevichito to a hearty grilled chicken.