A new international airport in Chinchero, Cusco, is being built to replace the Alejandro Velasco Astete airport in Peru. This innovative project will have an annual capacity of five million passengers. The new airport is scheduled to open in 2026.
Peru's Ministry of Transport and Communications (MTC) is building the new Chinchero international airport in the Peruvian province of Urubamba to replace the existing Alejandro Velasco Astete international airport.
Developed with an estimated investment of $427 million, it will be Peru's first airport built with green infrastructure and will be eight times larger than the current airport, with a capacity for five million passengers a year.
Construction of Chinchero International Airport began in 2018 and is expected to be operational by 2026.
The project is expected to facilitate the implementation of more than one million direct and indirect employment opportunities. It will connect the region to other international airports, providing access to tourist attractions such as Machu Pichu and enabling a sustainable increase in domestic and international travel, as well as boosting local and regional socio-economic development.
Location of Chinchero International Airport
The airport is being built on a 454-hectare site in the town of Chinchero, 30 km from the city of Cusco, in the province of Urubamba, Chinchero district (Peru).
It is projected to be the second largest airport in the country after Jorge Chavez International Airport, and will offer direct international connections to cities such as Bogota, Rio de Janeiro, Buenos Aires, Santiago, Quito and Panama.
Airport infrastructure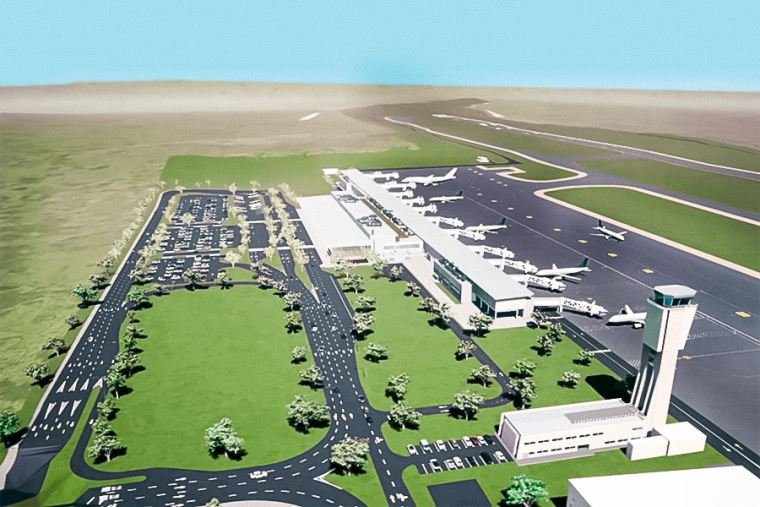 Chinchero international airport will accommodate domestic and international flights. It will have a 40,000 m² multi-level terminal with 13 boarding gates, a 4,000 m long runway, a taxiway and a parallel apron, an air traffic control tower and a control centre.
The passenger terminal will include arrivals and departures lounges, immigration services, passport control for international flights and security checks, as well as 12,500 m² for parking.
The airport will also include an aircraft parking apron with 11 parking areas, a fire fighting and air rescue building, a general aviation hangar, a multifunctional maintenance facility, substations and other airport infrastructure.
Partners and contractors involved in the Chinchero International Airport project
MTC is developing the project with technical assistance from the Republic of Korea through a project management office (PMO).
Korean Airports and engineering, construction and project management company Hanmi Global will work as PMO, managing the project from design review through construction and commissioning.
A joint venture (JV) formed by construction companies Hyundai Engineering & Construction (E&C), along with Sinohydro, ICA and HV Contractors, was selected as the airport's prime contractor in August 2021.
In March 2021, Hyundai E&C was also awarded the contract for site preparation works in a joint venture with HV Contratistas.
Consultancy firm WSP is supervising the earthworks, while geotechnical services provider Encardio Rite is carrying out the subsoil monitoring work and providing technical support during installation.
The contract for construction supervision was awarded to a joint venture formed by engineering and consultancy firms GHESA Ingeniería y Tecnología, Eptisa, TEC-4 and Airia Ingeniería y Servicios.
The architectural firm StudioMaac has been the main architect for the airport's terminal building and control tower, with Oscar Borasino as associate architect.
Vinci Construction Grands Projets, a construction and engineering company, was appointed project manager.
The architectural firm SUMAC reviewed the initial plans and specifications for all buildings to ensure that they complied with the latest International Air Transport Association (IATA), Federal Aviation Administration (FAA) and local Peruvian aviation regulations and standards.