A very important fact for travelers is to know the climate of the destination which they are going to visit, for this we have compiled all those relevant data for your trip through the famous Inca Trail and we present them in the following article. The Inca Trail is one of the best rated routes by hiking fans around the world and a unique destination for those who managed to cross this route to visit the fantastic citadel of Machu Picchu, this road offers one of the best experiences for those who love hiking, and not necessarily only to them but to anyone who decides to travel this route, we guarantee that you will not regret it, many categorize it as a rewarding and unforgettable experience and would definitely be willing to go once again. For this it is important to know what time of the year best suits the type of trip you are looking to experience, since the weather is a very important issue in the area and you should take into account these points in order to plan your trip.
Weather in Cusco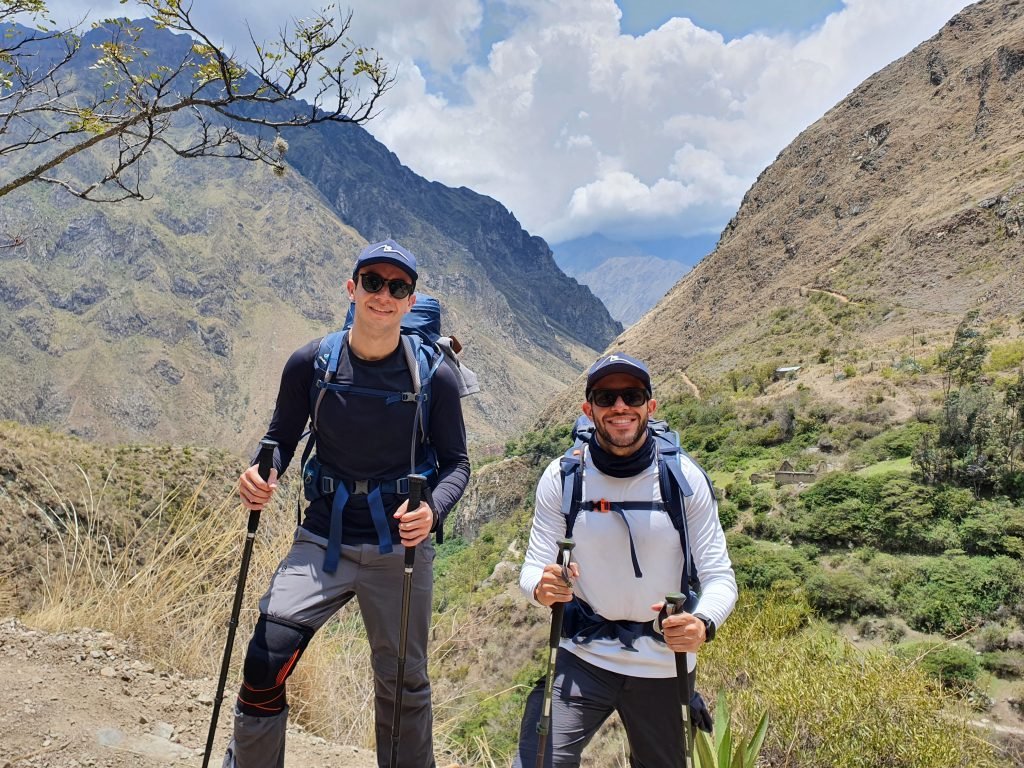 The climate of Cusco is divided into two seasons: the rainy season, which runs from November to April (the heaviest rains generally occur between January and March); and the dry season, which runs from May to September. The rainy season, from November to April, has a tropical downpour. That is, this is a heavy rainfall, but the rains usually do not last long or are usually nocturnal which does not influence your trip much.
Along the Inca Trail (May to September, high tourist season), temperatures range from 15 to 20oC (59°F to 68°F) during the day if the sun is out, and from 05 to 10oC (41°F to 50°F) during the day if it is not sunny and from 0 to 05oC (32°F to 41°F) during the night between the first and second campsites that make up your route. In Wiñaywayna and Machu Picchu, which is a subtropical zone, located at a lower altitude in relation to the rest of the route, temperatures are usually warmer, although warm clothing is still recommended at night.It is important to know that The Inca Trail remains closed for maintenance throughout the month of February, in addition to preserve your safety as it is the month that is shaped by more rainfall. The low season can be a time when you can enjoy the Salkantay Trek, Inka Jungle to Machu Picchu without the crowds of people who usually visit this destination in the months of May to September.
Conclusions
As we explained before, there is no perfect season to visit this wonder (sunny, warm and dry months). Therefore, you will have to decide when to make your trip taking into account your preferences; if you are bothered by the rain or if you prefer a tour without crowds or long lines.
However, as a summary we can say that (from the least good time to the best):
February is excluded because the Inca Trail is closed for maintenance all month.
January and March should be avoided if possible due to excessive rains that impair your experience.
April, November and December are a good balance between not too cold temperatures and pleasant weather.
May and October offer pleasant weather with cool temperatures.
June, July, August and September correspond, in our opinion, to the best months although the nights are cool, because the weather is very pleasant and it rains very little but the disadvantage is that most of the tourists who visit Machu Picchu per year are concentrated in these months.