Wasai Tambopata Lodge located in the Amazon rainforest is a destination in itself. From the place where it is located, many tours and visits throughout the area use this lodge as a starting point for excursions, such as to the Bahuaja-Sonene National Park, or to the largest macaw clay lick in the world located in the upper Tambopata River.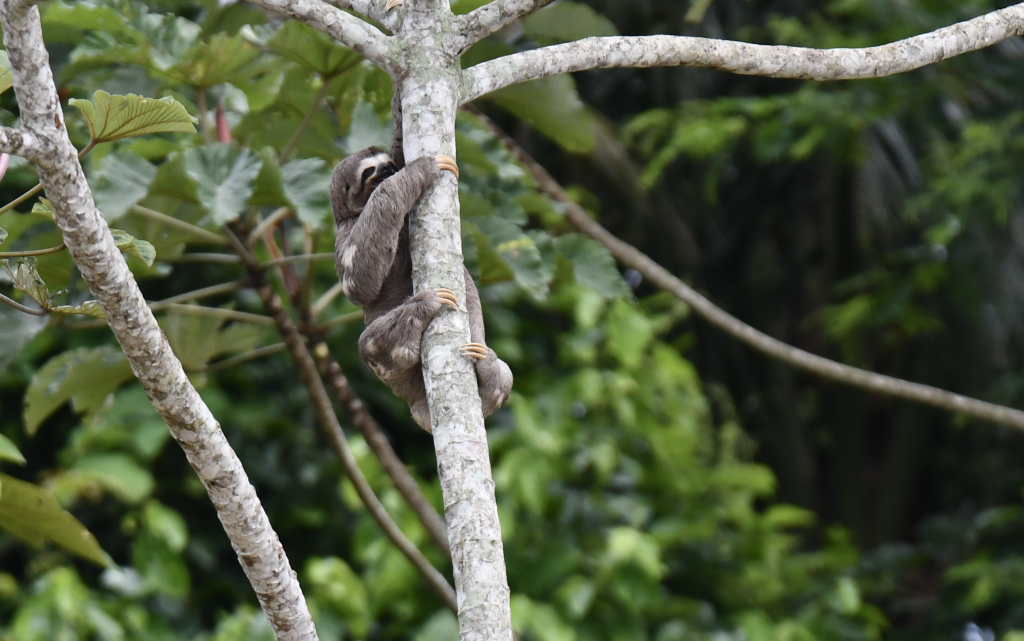 Information about the Lodge
Wasai Tambopata Lodge is located in the heart of the Amazon rainforest approximately 50km in a straight line from the city of Puerto Maldonado and about 120km away following the course of the river. Its location is within the protected area that preserves the Tambopata National Reserve and is surrounded by the area ceded for the conservation of more than 2000 hectares around, it is also located next to the Bahuaja-Sonene National Park.
This lodge has 19 bungalows designed with local architecture and built with local materials, most of them have beautiful views of the river and some overlooking the jungle, which offer a unique experience of connection with nature. The rooms that this lodge offers are approx. 35m2, all of them have private bathrooms and mosquito nets that will protect you from invading insects during your rest. In addition, our facilities share some common areas, composed of 2 open terraces overlooking the Tambopata River.
Inside the lodge you will find a gazebo with hammocks on the second floor and a large dining room that can be used as a conference room ideal for workshops and courses. To take into account, within the same facilities that make up the Wasai Tambopata Lodge, there are lush gardens with wild flowers, trees and tropical fruits, which you can learn about and live with them.
In the surroundings of the lodge there is a network of trails of more than 30 km that cross our protected primary forests, this will give you an excellent opportunity to observe the wildlife that makes up the Amazon rainforest.
There are three ways to get to Wasai Tambopata Lodge
Land Vehicle + Boat
Land route from Puerto Maldonado to the community of Filadelfia for 1:20 hours approx. and then 20 minutes by boat on the Tambopata River.
Boat from Puerto Maldonado
4 hour boat cruise up the Tambopata River starting from Puerto Maldonado and ending at the lodge.
Land vehicle + trekking
Road route from Puerto Maldonado and then a detour to an off-road trail through the jungle. The journey takes approx. 1 hour and a half until you reach the Venado Station, where you have to trek 3 km through the jungle ending at the lodge.
Services offered by this lodging
If you book through the Wasai Tambopata Lodge website, they include transportation to your location by vehicle and boat. They will also include full board and lodging. Additional activities are not included in this rate.
The menu is fixed, for which specific dishes are assigned for each day. Each meal consists of a starter, a main course, a dessert and a drink. The menu is catalogued as healthy, balanced and elaborated with local products (some from our own plantations), which is emphasized since many times the ingredients are of the day, have no preservatives and feed your body in a healthy way. Vegetarian and vegan options are also available for those who wish, this will have to be requested in the additional notes of your reservation.
The lodge is powered entirely by solar panels. These provide enough power for 24-hour lighting in the rooms and common areas. However, the charging of electronic devices is limited to two time periods per day: from 11:00 am to 2:00 pm and from 5:00 pm to 8:00 pm.
The Lodge has
• Professional bilingual local guides
• Canoe and kayak rentals
• Adventure circuit (zip line, hanging ropes)
• Fishing equipment
• Rubber boots
• Maloca (ceremonial hut) built for meditation, yoga and ayahuasca retreats.
IMPORTANT
They do not offer open WIFI, however, if there is an emergency you can ask a staff member for limited WIFI access.
Activities
There are different tours and activities to enjoy in and around the lodge; visitors can go kayaking, fishing, zip lining, or wildlife watching.
In addition, the following tours are offered to complement your visit
Caiman Search Tours
Parrot clay lick tour
Adventure tours
Mystic program
Fishing tours
Booking Options
I am founder and content creator of Lorenzo Expeditions, since 2006 I started with the Inca Jungle tour, guiding and serving thousands of tourists in a personal way to get to know Machu Picchu in a unique and authentic way.