If your next plans include a visit to Peru, you already know that Machu Picchu is the most famous must-see destination in this country, so a common question that arises when looking to visit Peru is: What else can I visit after Machu Picchu? Where else should I go in Peru? Even the most experienced travelers find it difficult to plan a trip to this country, there are so many destinations to visit, and this country is so rich in terms of tourist destinations, history and beautiful landscapes! We have compiled a list of our top 5 wonderful destinations in Peru to make sure your trip to Peru is one you will never forget.
Top 5 destinations beyond Cusco and Machu Picchu in Peru
1. Lima
Your journey in Peru will most likely begin in the city of Lima, and we recommend that you enjoy a few days exploring this vibrant capital city, filled with colonial buildings and plenty of history. Look for excursions through the famous colonial churches, take a stroll along Redondo Beach and watch the local surfers ride the waves. Don't forget to enjoy the local food, it is one of the best rated cuisines in the world and surely something you wouldn't want to miss, remember to try the Lomo Saltado and the pisco sours in any of our famous restaurants. Peru has been awarded the World's Best Culinary Destination in the World at the World Travel Awards for six consecutive years. We promise that in ten years you will remember the fish ceviche even more than the city of Cusco itself.
2. Lake Titicaca
This is the largest lake in South America and the highest navigable body of water in the world, Titicaca is shared between the countries of Peru and Bolivia. Its main attraction are the artificial islands built by the Uros people, more than 40 floating in the lake. We recommend visiting the island of Amantani, away from the main tourist routes. The wonderful hotel Isla Suasi is accessed by Amantani and is one of our favorite places. This is another of the 5 must-see destinations in Peru, it will surely be one of the most pleasant experiences you will live in Peru.
3. Huaraz
This city located high in the Andes has been dubbed "the adventure capital of Peru". Hikers will be amazed by the beautiful snow-capped peaks and turquoise lakes found here. Huaraz is located at 3,000 meters above sea level, so visitors should keep in mind to be well acclimatized to avoid inconveniences while traversing the beautiful highlands of Huaraz.
Huaraz can serve as a starting point for multi-day trekking routes or as a concentration point for multi-day excursions. One highly recommended is the nine days trek to Huayhuash; if you can't do the full nine days, you can hire tours of fewer days that go only as far as Mitucocha. It will take you a total of four days, allowing you to see the highlights of this route. And don't forget to eat choclo con queso (Andean corn with goat cheese) in Conococha, a simple but very delicious and nutritious dish.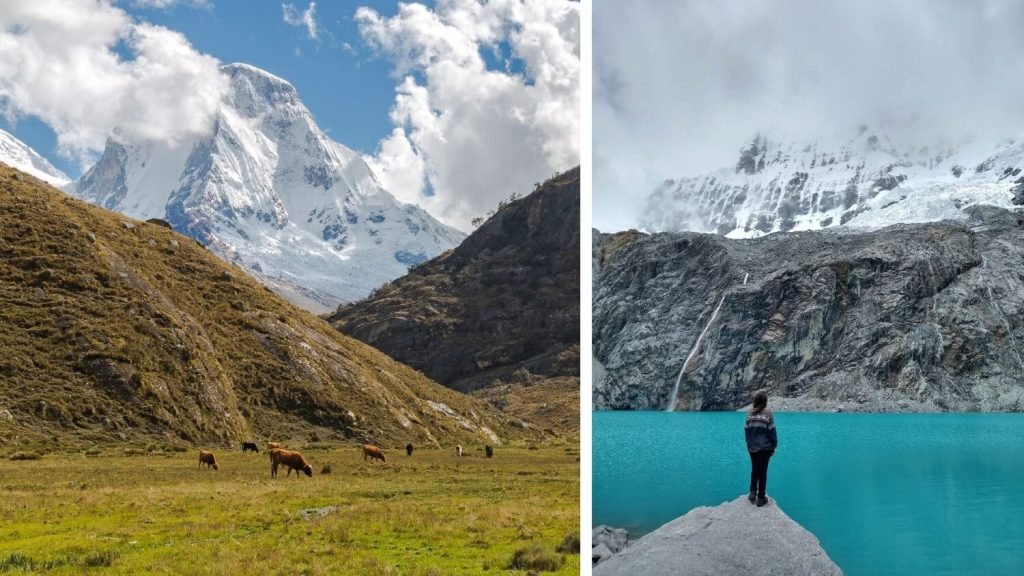 4. Nazca
Nazca is a destination famous for the lines that are one of its main attractions and bear the same name. It is worth spending money to see the lines from above and wonder how the ancient Nazca civilization was able to create these enduring geoglyphs for so long and remain almost intact. In Nazca you can also visit the Cerro Blanco dunes and take advantage of the dark sky to gaze at the stars. Our tip: consider the picturesque town of Paracas as a starting point to contemplate the lines.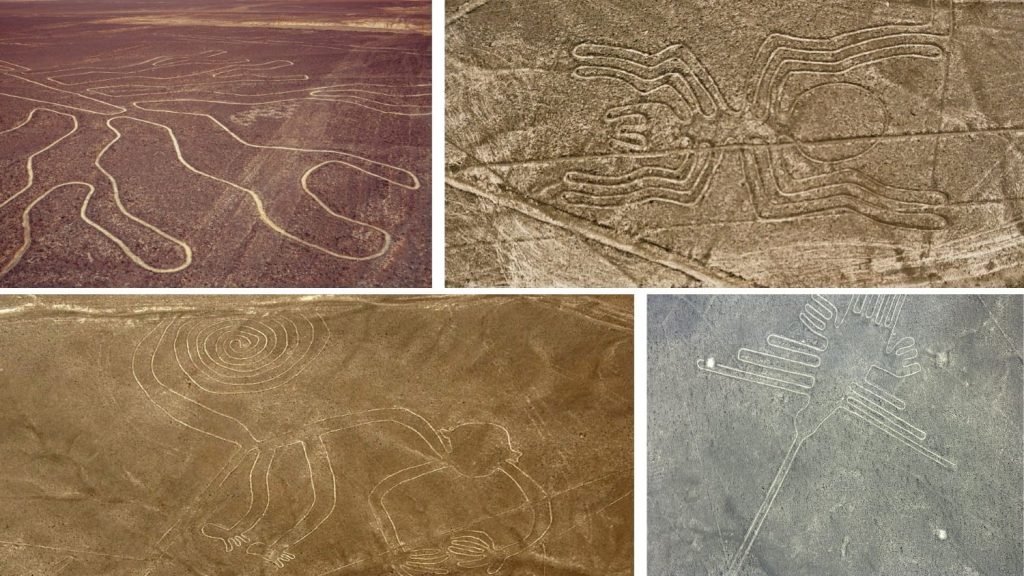 5. The Amazon
There is no denying that the Peruvian Amazon is one of the most spectacular corners of the planet, both for its ecological diversity and the beautiful landscapes that are born as a result of its strategic location. The Amazon in general is one of the last great wilderness areas left on the planet, especially the vast tropical forests that comprise it (did you know that over 60% of Peru's land area is in the Amazon?) Guests can explore acres and acres of pure virgin rainforest and enjoy unbeatable wildlife sightings, such as jaguars, peccaries and colorful macaws. The Amazon is also home to indigenous groups which can be visited and learn more about their customs and traditions.
Many jungle lodges such as Posada Amazonas offer the possibility to experience daily life from the perspective of the Ese Eja community that collaborates with them, including fishing and traditional indigenous cuisine. Even several sustainable tourism companies in the Amazon support scientists who learn about the Amazon for guests, this is a real highlight. When visiting Refugio Amazonas, guests can see the harpy eagle's nest. At the Tambopata Research Center, guests can chat with macaw scientists at the lodge's bar, in short if you are looking for a more experiential and adventurous experience you should consider visiting Tambopata.
Many visitors to our Tambopata Research Center lodge see jaguars lurking by the river.
As you can see, there is so much more to see in Peru! Don't hesitate any longer and contact us today and book a tour visiting the main destinations in Peru, we guarantee it will be an unforgettable experience.