The famous Inti Raymi, also known as the Great Festival of the Sun, would be one of the most important and wonderful sacred ceremonies during the Inca Empire, in which the Sun God was worshipped and adored, known, and called in the Quechua language as "Apu Inti". This ceremony has prevailed for a long time, and now it is a theatrical work that is celebrated in the ceremonial fortress of Sacsayhuamán.
Every June 24th, the Department of Cusco becomes the center of all tourist attractions because thousands of tourists travel to this city to witness the celebration of Inti Raymi, which is one of the best cultural experiences of this mystical city.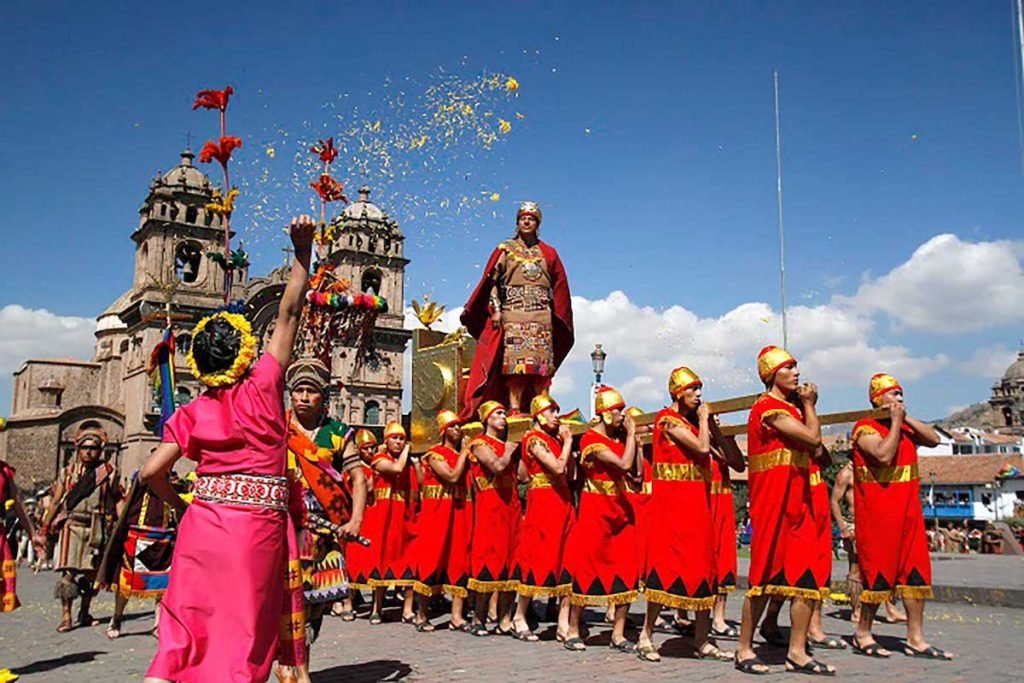 There are three points where this ceremony will take place. First, the ceremony begins with the greeting to the sun in the Coricancha Temple, known today as the Convent of Santo Domingo. Then, all the scenery will move to Haucaypata (Plaza de Armas), this is where the Inca and the mayor of Cusco meet. Finally, the main ceremony takes place in the Sacsayhuamán esplanade, north of Cusco, at 3,671 meters above sea level.
The Inti Raymi used to last 15 days and started in winter. The last ceremony was held in 1535, and the Inca was present a year before the arrival of the Spanish in 1536. This sacred and ritual act consists of thanking the sun God for giving warmth and fertility to the land for future good harvests.
The Inti Raymi consists of chants in Quechua, typical music, and colorful characters wearing costumes from that time. In this ceremony the ñustas (Inca princesses), coya (sister and main wife of the Inca), pallas (wives of the Inca), and the representatives of the 4 Suyos participate. Finally, the Inca appears and is carried on his shoulders on a golden stretcher, escorted by the "orejones" (people with earplugs who were in charge of carrying the Inca).
During the representation, the women called "acllas" are chosen to sweetly sing to the Inca and the Sun God. Finally, the Inca will be in charge of speaking and giving thanks to the Sun.
Recommendations for the ceremony:
– Do not forget to use sunscreen to protect your skin from sunlight.
– Wear comfortable clothing for walking.
– Bring a drink, since the ceremony is long, and you should keep yourself hydrated, and you should also bring some fruit to eat as well.
– The most important thing is that you do not forget to buy your tickets for this magnificent Inca representation.
Do not miss this magical ceremony of our ancestors, paying homage to the Sun God. Enjoy Inti Raymi and its work!
I am founder and content creator of Lorenzo Expeditions, since 2006 I started with the Inca Jungle tour, guiding and serving thousands of tourists in a personal way to get to know Machu Picchu in a unique and authentic way.