There is a 7-day Inca Trail, a 4-day Inca Trail and a 2-day Inca Trail. It will depend on the elevations and difficulties because the mountains of PERU are varied. Here we present the Inca Trail elevation gain, We recommend to book in advance the Inca Trail tour. For now there are only spaces for the months of November and December in the current year 2022.
For the next year 2023 there are still spaces only for the month of February is closed for rains and maintenance.
INCA TRAIL 4 DAYS ELEVATION GAIN DAY BY DAY
Day 1: Piscacucho – Km 82 – Wayllabamba
Our departure is scheduled at 06:00 from Cusco, to start the Inca Trail to Machu Picchu in an hour and a half we will arrive to Ollantaytambo, here we will have breakfast which is included, then we continue driving to (Km 82) check point here we start our trek of the classic Inca Trail of 4 days. Wayllabamba will be the first camping point (3,010 m/9,8750 ft).
Hiking distance: 12 km/6.835 miles.
Time: 5 hours approximately.
Start: Km 82: 2,680 m/961212ft.
End: Wayllabamba Camp 3,010 m/9,8750 ft.
Altitude gain: 330 m/1,410 ft.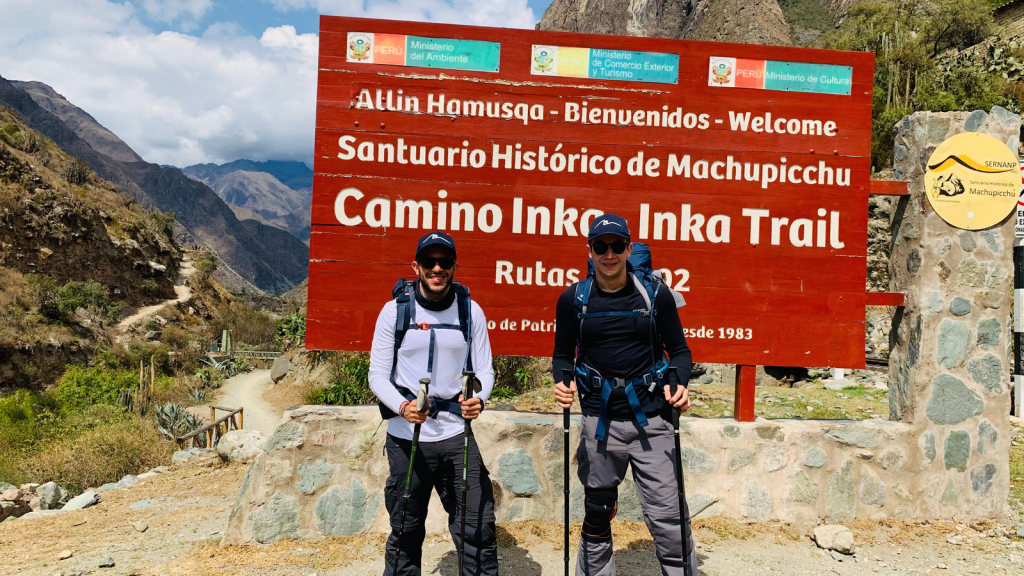 Day 2: Wayllabamba – Warmiwañusca – Pacaymayu
It will be the most challenging day, it is the most awaited and feared day at the same time, very early in the morning, taking advantage of the shadow of the mountains. We will start by Inca Trail until we reach Warmihuañusca (pass of the dead woman 4200 m.a.s.l.) this is the highest point of the Inca Trail. From here we can see many mountains and snow-capped peaks within the Andes mountain range. To then continue down to Pacaymayu, here will be our second camp of the day at 3600 m.a.s.l. where we also have lunch, free afternoon and rest for being an exhausting day.
Distance covered: 11 km/6.83 miles.
Time: 7 hours approximately.
Start: Wayllabamba 3,010 m/9,8750 ft.
End: Pacaymayu Camp 3,600 m/11,700 ft.
Altitude gain: 1,190 m/3,904 ft.
Day 3: Pacaymayu – Wiñaywayna.
After a delicious breakfast we will hike to the Runcurakay pass, this is the second pass of the Inca Trail at 3,850 m.a.s.l., during the hike we will also visit the archaeological centers of Sayacmarca and Phuyupatamarca, after lunch, in the afternoon we will arrive to the archaeological site of Wiñaywayna, place where we will camp and it will be our last night of the Inca Trail, here will be the farewell dinner of our porters of the Inca Trail.
Walking distance: 16 km/9.94 miles.
Time: 9 hours approx.
Start: Pacaymayu 3,600 m/11,700 ft.
End: Wiñaywayna 2,650 m/8,530 ft.
Elevation gain: 250 m/820 ft.
Day 4: Wiñaywayna – Machupicchu
After breakfast, we finally reach the last part of the Inca Trail to Machu Picchu. Our first destination will be the Inti Punku or Sun Gate, this is the entrance for those arriving by Inca Trail to Machu Picchu here we will enjoy an impressive panoramic view of Machu Picchu, we will check in at the checkpoint and we will have a 2 hour guided tour of the Inca citadel by the circuit #3. Later we will take the bus to Aguas Calientes and the train to Ollantaytambo and then to Cusco.
Distance: 6 km/3.72 miles.
Time: 3 hours approximately.
Start: Wiñaywayna 2,650 m/8,530 ft.
End: Machu Picchu 2,450 m/8,038 ft.
Elevation gain: 200m/656 ft.
SUMMARY
Total height of the Inca Trail: 2153 m/7063 ft.
Maximum elevation: 13,772 feet (4200 m).
Distance of the Inca Trail: (40 km) 25 miles.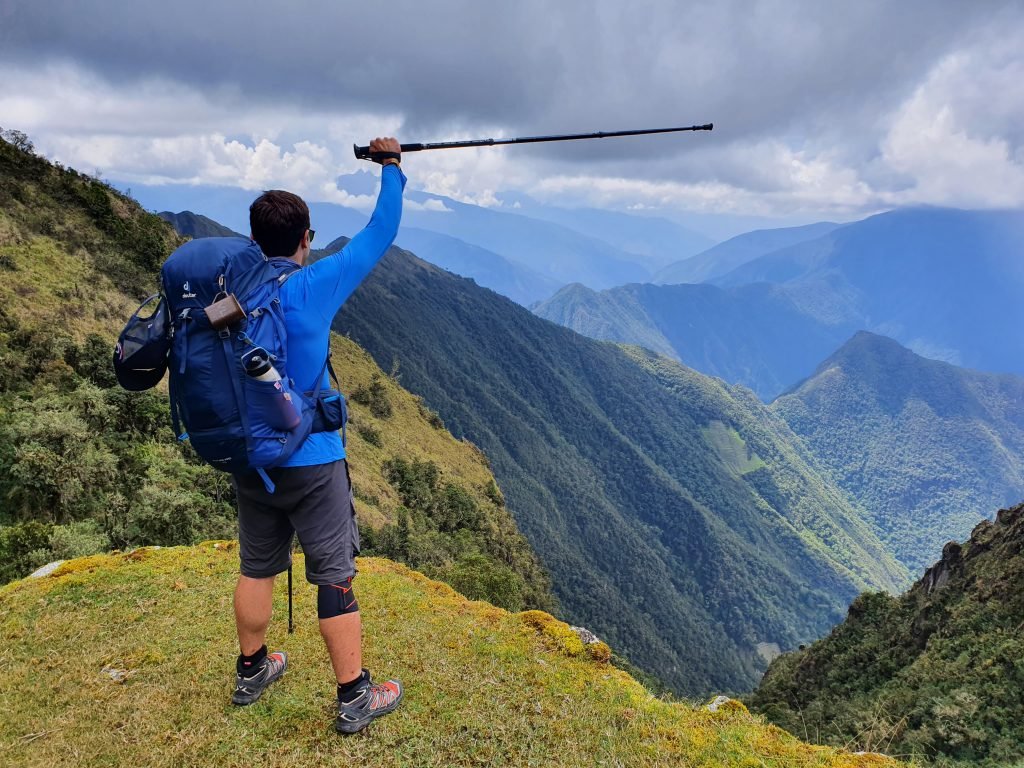 INCA TRAIL 2 DAYS ELEVATION GAIN
DAY 1: KM 104 – WIÑAY HUAYNA – INTIPUNKU – MACHU PICCHU
Our tour begins at 5 am, after breakfast at Lorenzo Lodge we will depart to Ollantaytambo, the trip will be 1 hour and 20 minutes. Here we will take the vistadome train to km 104 (2100m/ 2,100m/ 2,100ft).
With 2 compact days of excitement ahead of us, we will pick you up from your hotel at 4:00 am and drive you to the Ollantaytambo train station. After an hour and ten minutes scenic train ride (Vistadome service) to KM 104 (elevation 2,100m/6,889ft).
From here we will start walking, it will be 3 hours of constant climbing until we reach Wiñayhuayna 2654m/8707ft with a view of the Vilcanota river and enjoying the Inca trail we will arrive at Intipunku or Sun Gate. 2732m/8963ft, only those who do the Inca Trail 4 days and Inca Trail 2 days have this privilege to reach this gate and have a breathtaking view from a magical place and see Machupicchu in all its majesty. Arriving this day just to take a few pictures because it will be the second day that we will visit the great wonder. For now we will take our bus to Aguas Calientes where a refreshing rest in a hotel awaits us.
Day 2: Machu Picchu.
This day will be important to know the great citadel of Machu Picchu doing the circuit #3 (read new circuits in Machu Picchu).
Walking distance: 10 km / 6.3 miles.
Time: 4 hours approximately.
Start: Chachabamba km104. 2100M/6889ft.
End: Intipunku: 2732m/8963ft.
Altitude Gain: 632m/2073ft.
I am founder and content creator of Lorenzo Expeditions, since 2006 I started with the Inca Jungle tour, guiding and serving thousands of tourists in a personal way to get to know Machu Picchu in a unique and authentic way.