Have you arrived in Lima and don't know how to get to Machu Picchu? Below you will find a step-by-step guide to help you get to this wonder of the world.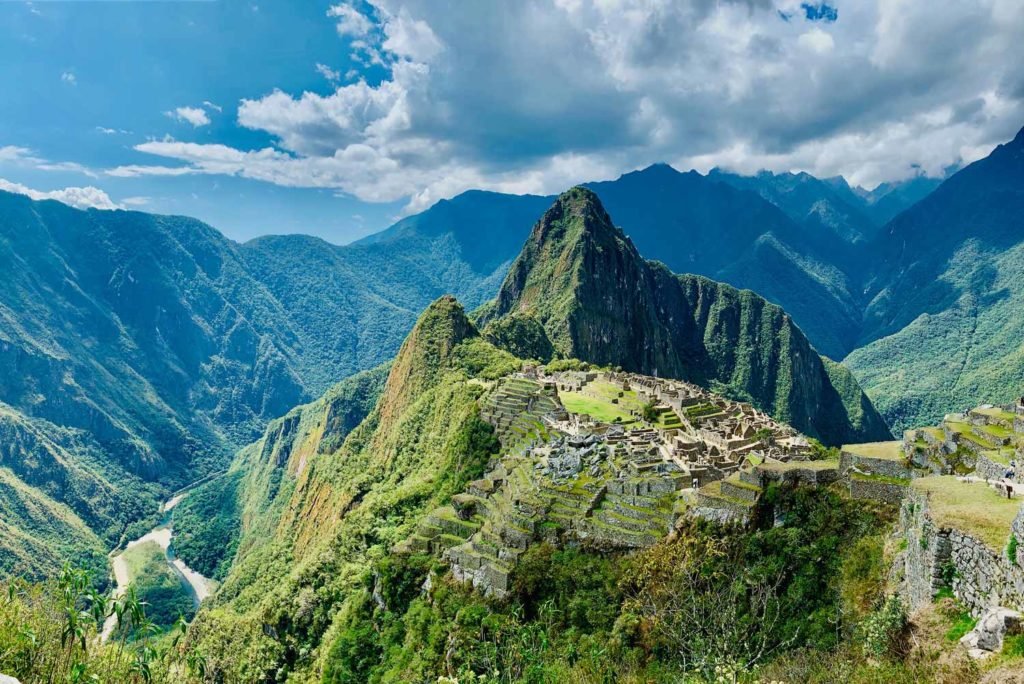 To get to Machu Picchu, you must first get to the city of Cusco. From Lima you have two options of arrival:
Travel by land.
Travel by air.
If you decide to travel by land, the travel time is approximately 22 hours, while by air the travel time is one and a half hours without stops.
Once you have arrived to the city of Cusco, we suggest you go to one of our offices to buy the train ticket to be transported to Machu Picchu if you have not bought it previously. Our sales points can be found at this link. We recommend you to buy your tickets in advance, either in person or online. For online purchases you can enter here. If you decide to travel by bus, it is important that you buy your tickets carefully and you can do it here.
In PeruRail, there are 4 types of trains to go to Machu Picchu Among them, the luxury train Belmond Hiram Bingham that has the style of the Pullman cars of the 1920's. Each one has large and comfortable armchairs furnished in polished wood and bronze.
Also, the PeruRail Vistadome train has panoramic windows located in the walls and ceilings of the cars, making the connection with the outside experience very vivid.
The PeruRail Expedition train has among its decorative wagons the Imperial culture and is the perfect prelude to the visit to Machu Picchu. Among them you can choose the one that best suits your needs and budget.
Don't forget to buy your entrance tickets to Machu Picchu. To buy them in person, go to one of the ticket offices in Aguas Calientes or in Cusco. The fee varies depending on the tour you want to take. Remember that you can also buy them on the website of the Ministry of Culture.
Due to a new regulation for the entrance to the citadel of Machu Picchu, please note that from January 1, 2019, tickets have a specific time of entry:
The day you go to Machu Picchu Pueblo, one option is to leave the city of Cusco to Ollantaytambo. The distance is approximately 71.9 km. In this case, you can take a bus to get there and the travel time is 2 hours. In Ollantaytambo you must take a train to the town of Machu Picchu. You can also leave from the Urubamba and Wanchaq stations, depending on the availability of the train, as well as from the Poroy station. Remember that you should always arrive at the station 30 minutes before the departure of the chosen train. Before boarding, you must show your train ticket, ID card (Peruvian) or passport (foreign) for the corresponding check-in. The trip from Poroy station will take approximately three and a half hours and will have a stop of about 10 minutes at Ollantaytambo station, since some travelers decide to start their trip to the citadel from that place.
From the town of Machu Picchu (Aguas Calientes) you can reach Machu Picchu by bus or on foot. By bus you will arrive in 25 minutes while the second takes approximately two hours walking. You can find more information and travel recommendations here.
Do not forget to bring a hat, water, snacks, sunscreen, your entrance to Machu Picchu and an identity card and/or passport. Try to bring a backpack with only what you need. Machu Picchu is a wonder that no one will get tired of visiting. We invite you to live a unique and magical experience in this wonder of the world.
I am founder and content creator of Lorenzo Expeditions, since 2006 I started with the Inca Jungle tour, guiding and serving thousands of tourists in a personal way to get to know Machu Picchu in a unique and authentic way.