There are four main factors that we suggest you consider when buying your hiking boots, so here we are going to explain the best hiking boots for your Inca Trail to Machu Picchu.
You want to make sure you have a comfortable, waterproof boot with good ankle support as well as a stiffer sole. The terrain on the Inca Trail is very uneven, with MANY steps. Having the right support in your boot will be essential for a safe and successful trip.
1. The Sportiva Trango TRK GTX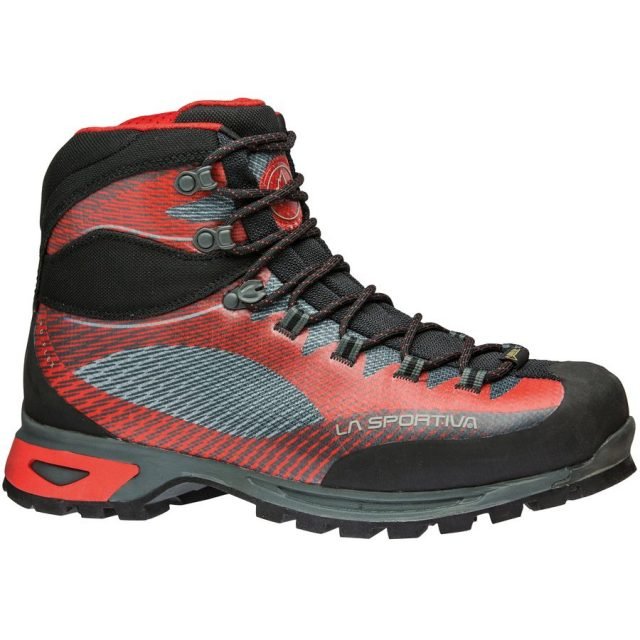 Our favorite trekking boot at the moment is the La Sportiva Trango GTX. We prefer a stiffer sole under the foot and these boots do a great job. They are warm, lightweight and waterproof. Some of our Sherpas and Kilimanjaro guides also use these boots. Johan used these boots on four Kilimanjaro climbs this year along with three trips to Everest Base Camp, and they are still in great condition for the same next year. We would not only suggest these boots for the hikes at Machu Picchu, but also for the Kilimanjaro climbs, the Everest Base Camp hikes and other hikes around the world.
2. Salomon Quest 4D GTX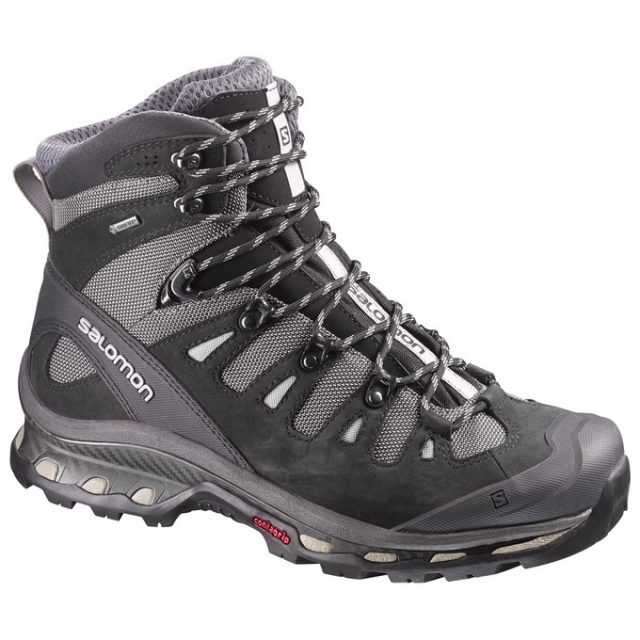 This is another great option, the Salomon Quest 4D GTX trekking boots. Every day more and more trekkers are using these hiking boots in a wide range of our trekking adventures around the world. They are comfortable, rugged, waterproof and a very resistant trekking boot. We recommend these boots for Everest Base Camp, Kilimanjaro, the Inca Trail and a number of other treks around the world.
3. Scarpa Kenesis
Jose has been using the Scarpa Kenesis pro GTX trekking boots for a few years. They are a little heavier than other trekking boots, but would work very well for a walk on the Inca Trail, especially in the colder months. If you keep them well, you will have them for years. The Scarpas brand are always reinventing and renewing trekking boots and if they fit your foot correctly, then they may be the right boot for you. They work very well and last a long time. We also recommend these boots for climbing Kilimanjaro, Everest and other treks around
4. Mammut Trovat
Jose has also worn a series of Mammut trekking boots over the years. He really likes the trekking boots of the Mammut Trovat High guide. They are really durable, reliable and will last a long time. The high ankle support is great for the rocky terrain and stairs you will find and around a great boot for Inca Trail trekking. All of these boots will last a long time if you take good care of them. They will be a great option for Kilimanjaro, Everest, Annapurna Base Camp and more!
5. Meindl Vaccum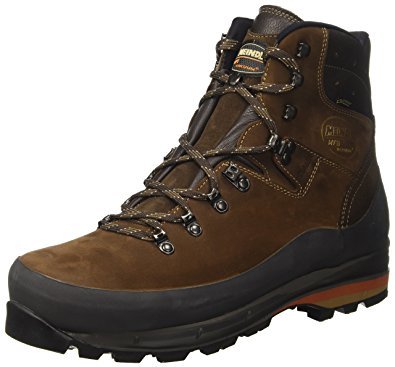 You might also consider using the Meindl Vaccum trekking boots. They are a good choice for a hike on the Inca Trail, as well as for a wide range of peaks, mountains and multi-day adventures. These are very popular boots and we have many people wearing these boots throughout our trekking trip. They are an excellent choice for mixed rocky terrains and for long distance hiking.
The best trekking boots for your hike on the Inca Trail to Machu Picchu
All the boots we have mentioned above would be suitable for a wide range of trips! We don't want you to have to buy a boot for a trip, so make sure you have an idea of what your future trekking goals are when you buy your boots. Any of them would be great for excursions to Everest Base Camp and for walking around Mera Peak, Island Peak, Elbrus, Aconcagua, Kilimanjaro or any other trekking trip we have in Cusco, such as the Salkantay Trek, Lares Trek and Inca Jungle
For more information about our hikes on the Inca Trail to Machu Picchu, please contact us here!
I am founder and content creator of Lorenzo Expeditions, since 2006 I started with the Inca Jungle tour, guiding and serving thousands of tourists in a personal way to get to know Machu Picchu in a unique and authentic way.