These are the best hotels and lodges in Tambopata.
This destination has a variety of hotels and lodges with high quality services for your comfort, where all our visitors can appreciate the immense beauty that makes up our jungle and enjoy the tranquility that the great mother nature can offer. These are the best hotels and lodges located in the province of Tambopata, Madre de Dios.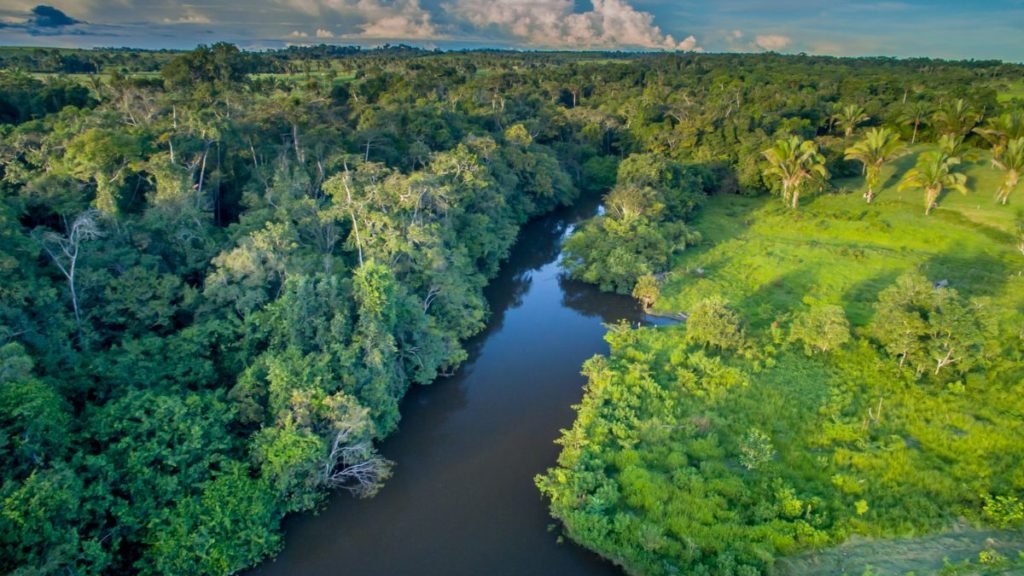 Located in the Amazon jungle that extends through different countries of South America, this is one of the most diverse areas, with different types of flora and fauna, making it one of the dream places of every traveler, is located your next destination, Tambopata.
Tambopata Research Center (Tambopata Research Center)
The headquarters of Tambopata Research Center – TRC hosts tourists and researchers, which allows them to see the variety of existing fauna composed of monkeys, macaws, large species and in some cases you can see jaguars frequenting the riverside.
It is important to add that this destination is considered one of the most hidden and remote lodges in South America, currently has 18 rooms in order to accommodate travelers and above all protect nature and animals that inhabit their surroundings.
The transportation that the visitor must take to get to the location of TRC consists of four hours upriver from the Amazon refuge, also if it is that part from the airport of Puerto Maldonado visitors are taken by bus to the port of Hell (Hell port) to continue their journey in motor canoes that take about two and a half hours to reach the Amazon Refuge, among other alternatives that the visitor has to get to one of the best accommodations in the place.
Address
Río Izquierdo National Reserve, Tambopata, Puerto Maldonado.
Website: https://www.rainforestexpeditions.com/amazon-lodge/tambopata-research-center/
Posada Amazonas
Posada Amazonas is located two hours away from the city of Puerto Maldonado within the private communal reserve belonging to the Native Community "Ese Eja de Infierno", located next to the Tambopata National Reserve.
Its infrastructure is composed of traditional local materials such as palm and hardwoods, which provides a unique natural connection experience with the local nature and allows guests to experience the best secrets of life in the jungle.
On the other hand, one of its main purposes is to support the conservation of indigenous lands and culture, among its attractions it offers a variety of excursions and guided group activities.
La Posada Amazonas has exclusive and luxury services for guests, they also have Wi-Fi connection and all its services are suitable for a trip of great comfort.
Address
Native Community Infierno del Rio Tambopata, Puerto Maldonado
Website: https://www.rainforestexpeditions.com/amazon-lodge/posada-amazonas/
Eco Amazonia Lodge
If your goal is to get into the heart of the Amazon, then a great option to consider is the Eco Amazonia Lodge, this is located two hours from Puerto Maldonado, considered one of the few places where you can combine enjoying and learning more about nature.
This lodge allows you to see the beautiful sunsets from the river, the sunrise surrounded by a chorus of tropical birds of the area; in addition, when you make visit the area or take river cruises you can see caimans, monkeys and a variety of colorful birds that combined will provide you with a unique experience.
Address
26 De diciembre 435, Puerto Maldonado 17001
Website: https://www.ecoamazonia.com/
Collpas Tambopata Inn
Another considered one of the best hotels in Tambopata that we recommend is Collpas Tambopata Inn, which is a well-equipped lodge that has everything a traveler can look for in a destination like this, a restaurant worthy of your visit and unique views of the river.
Within the lodge you can go hiking and fishing, it is listed as one of the best hotels in Tambopata to go on vacation and learn more about the vast nature that surrounds it.
Address
Tambopata National Reserve, Filadelfia Alto, Tambopata.
Website: https://tambopatajungle.com/
Tres Chimbadas Lake Lodge
This lodge has the purpose of sharing and communicating the importance and beauty of the Peruvian jungle through its phrase "Where there is water, there is life", since its inception has always been its priority and one of the objectives of the entity to conserve the natural heritage of ecotourism, having great efforts to offer the best experiences to its guests, through agrotourism, artisanal fishing, bird watching, hiking and more activities that make it unique and do not affect the exosystem that the tourist visits.
Over time it has been gaining recognition from its visitors, and is considered one of the best lodges in Tambopata for the unique experience and its social work.
Address
17001 Tambopata River left bank (lake tres chimbadas, 17001)
Website: https://treschimbadaslodge.com/
Green Diamond Amazon Lodge
In relation to the Green Diamond Amazon Lodge, this is a lodge that focuses on providing one of the best experiences of life and get in touch with the living nature offering all the comforts that are sought within a trip to the area for its visitors.
The lodge has a dining room, adequate space to share with friends, bungalows, hammocks and a guided tour in the surroundings and into the depths of the jungle and the Madre de Dios River. This is one of the places to marvel at the Peruvian Amazon jungle.
Address
Madre De Dios River, Margen Izquierda, Parcela 24, Las Piedras, Puerto Maldonado 17101
Website: https://www.greendiamondperu.org/
K'erenda Homet Refuge (K'erenda Homet Refuge)
This ranch located in the heart of the Peruvian jungle was initially created as a Private Conservation Area around 2010, founded by Victor Zambrano and Rosa Herrera with the main objective of conserving the developing ecosystem around where it is located, and today it functions as a rest area within the Tambopata National Reserve.
Among the activities that this ranch offers, one of the most recommended is to explore its surroundings and learn about the plants that grow in its gardens, as well as the healing and medicinal properties they have. In addition, this refuge offers 4 tourist circuits with guided walks through the place to get to know beautiful places from where you can see beautiful landscapes of both the river and the jungle.
You can also find strategic places to camp within its facilities in addition to specific rest rooms for visitors.
Address
km. 2.7 Tambopata-Isuyama road, tourist corridor, Puerto Maldonado.
These are the best hotels and lodges in Tambopata for you to stay during your visit. Tambopata also has many tourist attractions for different travelers and tourists who want to experience more adventures within the Amazon rainforest.