There are three main types of fishing, each with its own characteristics and objectives. Each type of fishing offers a unique experience and is practiced according to the anglers' preferences and the conditions of the aquatic environment in which it takes place. Let's explore these three types:
1. Amateur or recreational fishing:
Amateur fishing, also known as recreational fishing, is practiced for hobby and entertainment. Amateur anglers seek leisure and fun experiences, establishing a connection with nature and enjoying the pleasure of fishing, regardless of the size or quantity of fish caught. Amateur fishing is usually practiced in rivers, lakes, seas or reservoirs, and the use of rods, reels and artificial or natural baits is common. Many amateur anglers adopt the "catch and release" technique, releasing the fish after catching them, to ensure the conservation of species and the sustainability of ecosystems.
2. Sport fishing:
Sport fishing is a modality of amateur fishing, but with a greater focus on sporting and competitive aspects. In this practice, anglers seek exciting challenges by confronting fish species that are more difficult to catch, using specific techniques and equipment. Sport fishing is an activity practiced in preserved natural areas. To ensure the conservation of fish stocks, this activity requires compliance with specific regulations. Returning fish to their natural habitat after capture is a common practice in sport fishing.
3. Commercial fishing: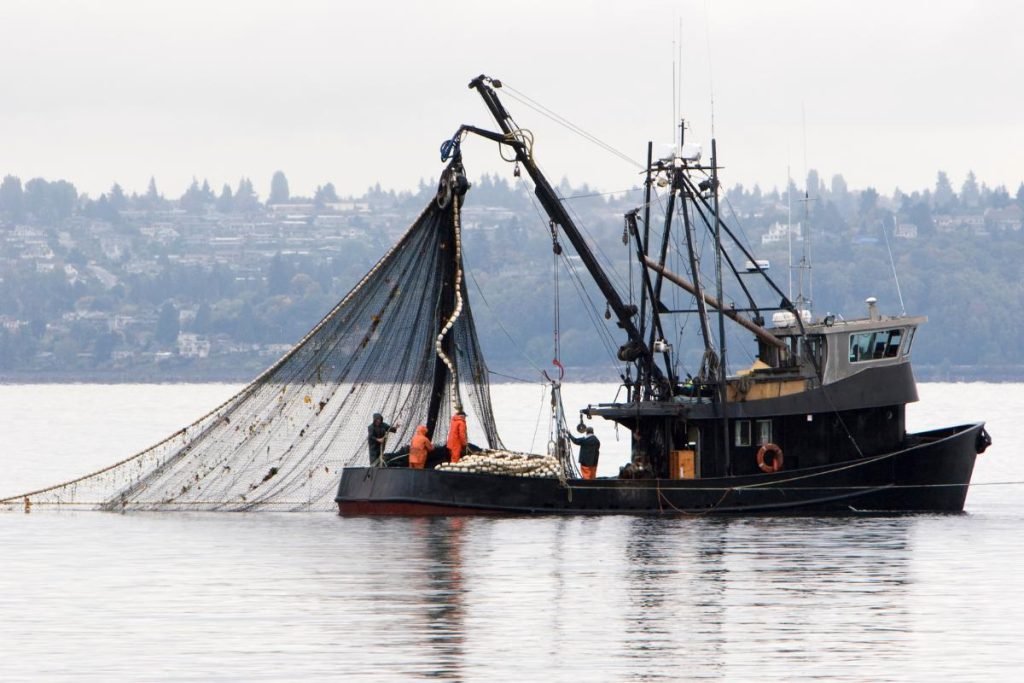 Commercial fishing is an economic activity aimed at catching fish and other aquatic species on a large scale for marketing and consumption. Commercial fishing, unlike amateur and sport fishing, is an industry led by professionals or fishing companies. They use specialized techniques and equipment, such as trawls, seines and lines. Commercial fishing is regulated by specific laws and regulations. Their objective is to ensure sustainability, avoiding overfishing and the degradation of marine and river ecosystems.
Each type of fishing plays an important role in society and in the conservation of natural resources. Amateur and sport fishing values the connection with nature and promotes environmental conservation. Commercial fishing, on the other hand, is essential to provide food and must be sustainable to conserve species and aquatic ecosystems.
What to bring on a fishing trip
Preparing for fishing: essential items for a successful experience
Fishing is an exciting and relaxing activity that allows us to get in touch with nature and enjoy peaceful moments by rivers, lakes and seas. To ensure a satisfying and enjoyable experience, it is essential to be prepared and bring the right items. Let's take a look at some of the essential items for a well-planned fishing trip:
Fishing gear:
First and most obvious is to bring the right fishing gear. This includes a fishing rod, reel, lines, hooks, sinkers, sinkers, floats and, depending on your preferences and type of fishing, artificial or natural baits. Make sure your gear is in good condition before you go fishing.
Sun protection accessories:
Prolonged exposure to the sun can be harmful to the skin. It is essential to wear sunscreen with an adequate protection factor, hat or cap, polarized sunglasses to reduce glare from the water and protect your eyes. Wear light clothing with long sleeves to protect the body from the sun's rays.
Appropriate clothing and footwear:
Choose clothing that is comfortable and appropriate for the weather and season in which you will be fishing. Bring a raincoat or rain jacket, as weather conditions can change quickly during the fishing day. As for footwear, opt for closed-toe, slip-resistant shoes to avoid slipping on the banks or boat deck.
Bag or backpack:
A bag or backpack is useful for storing and organizing your belongings while fishing. In the bag or backpack you can store items such as water, snacks, sunscreen, insect repellent, personal documents, keys and other important accessories.
First aid kit:
Never go fishing without a basic first aid kit. The first aid kit should contain bandages, antiseptics, painkillers, scissors and other items that may be useful in case of minor injuries or accidents.
Flashlight or headlamp:
If your fishing trip extends into the night, it is essential to carry a flashlight or headlamp to facilitate visibility and ensure your safety.
Water and snacks:
Stay hydrated during your fishing trip by carrying plenty of water. Snacks, such as fruit, cereal bars, nuts or sandwiches, are also important to replenish your strength during the day.
Fishing license:
check if you need to obtain a valid fishing license for the area in which you plan to fish. In many places, anglers must have a valid license to fish legally. This contributes to the conservation of fish stocks.
With these essentials in hand, you will be ready to enjoy a successful fishing trip. You will be able to enjoy moments of relaxation, fun and connection with nature. Practice responsible fishing, respect local regulations to conserve aquatic ecosystems and ensure sustainability of fish species. Happy fishing!