Travel with kids to Peru with children or teenagers
Travel with kids or teenagers to Peru is a different experience than traveling alone or as a couple; it goes without saying that additional planning is required for your trip. This article will give you ideas for organizing an unforgettable family trip to the majestic lands of Peru. This is an excellent destination for a family trip; both children and parents will love it.
Is Peru a good destination to visit with kids?
Many families planning a trip to Peru ask themselves this question. Don't worry, and rest assured that Peru with kids will be a unique and excellent experience, where everyone in the family will have fun. Peru is a place full of activities for all ages, where the only thing that worries you is that you will not have enough days to enjoy all that this beautiful country has to offer. So read on and get ready to travel to Peru with kids or teenagers.
Travel to Machu Picchu with kids
Benefits of travel as a family
There's no better experience than remembering that old family vacation anecdote that you can't quite tell because you're laughing too hard. Traveling is a highly recommended activity for bonding and creating great family memories. Nothing brings a group of people together more than being in new and unique situations and places, as well as facing new challenges and generating memories together and better if it is in Peru. Challenge yourself and create memories in Peru that you will not forget for the rest of your life.
Travel has many benefits for a kid's education, cultural awareness, personal development and future career choices. Kids who have traveled develop affinity and awareness of the multiculturalism of the planet we live in, as well as a greater willingness to try new things. It is important to emphasize that traveling can help your open-minded kids with their self-esteem, independence, confidence, adaptability and interpersonal skills when interacting among kids. In this article you will find great tips on Travel with kids to Peru.
Book your tours in advance and hire a travel agency.
Whenever you are considering traveling to such a crowded destination it is best to book your Peru tours, flights and hotels in advance with a travel agency. Having booked in advance the essential tickets for your trip to Peru and your accommodation will save you time and energy plus doing it through an official and guaranteed agency will take all the worry out of the way, so you can travel more safely and focus only on enjoying quality time with your family. If you have to search for an excursion while dragging around cranky toddlers or angsty teenagers, you'll regret not planning a little further in advance. Plus, you'll enjoy yourself much more when you're relaxed and can look around, rather than comparing prices on your mobile screen as time ticks away and your vacation winds down.
Having hotels, tours, tickets, flights and transportation tickets ready to go will be a real miracle. Even booking with official agencies you may find that many of them will offer discounts for kids and students on various excursions, it doesn't have to be an additional expense and you may even be able to save a few tickets.
And as everything may not go as planned you can always count on the agency to solve any inconvenience that may arise, they will be 100% available to assist you in any circumstance. Certain tickets must be booked well in advance (such as Machu Picchu tickets and train tickets), but you don't have to worry about anything, your agency knows Peru and will plan the best possible family trip in Peru with convenient itineraries, tailor-made time slots and many more advantages they will offer you.
What is the best time to visit Peru with kids?
There is a lot to be said for the particularly unpredictable weather in Peru. Still, generally speaking, the best time to visit Peru tends to be between April and October/November, when rainfall drops considerably. This can be a disadvantage as nights in the Andes – especially in May and June – can be very cold, but it will be offset by the mostly clear blue skies and the small amount of rain you will have to deal with.
April is usually lovely; everything is green after the rainy season (the Andean mountain rainy season runs from December to March). Even so, the probability of showers is considerably lower than in previous months. Take into account this month as April is less cold than later months (May, June). July and August are high tourist months due to summer vacations in the U.S. and Europe; weather-wise, these months are perfect and also highly recommended. September and October are usually nice, less touristy and relatively dry, depending on your luck. It also starts to get hot in September and October.
If your travel is not focused on southern Peru and your itinerary covers most of your stay on the Peruvian coast. In that case, you may want to consider booking for the summer months of your trip to Peru: January and February (during these months, it is the rainy season in Cusco, Machu Picchu, Arequipa, Puno). There are also many benefits to travel in the rainy season with the right preparation, if you take into account that it will rain and prepare for it you can enjoy a visit to Machu Picchu and the surrounding ruins without large numbers of tourists, you will avoid long lines and you can have all the wonder for you and your family, yes, take rain ponchos to avoid getting wet.
Best places to travel with kids in Peru
What are the best places to visit in Peru if you are travel with kids? Below we have included the best destinations to visit with kids. We also include tips on where to go and what to do in each destination in Peru. The people of Peru are very friendly people who will become very friendly with your visit, you will feel at home visiting every corner of Peru with your family.
1) Cusco with kids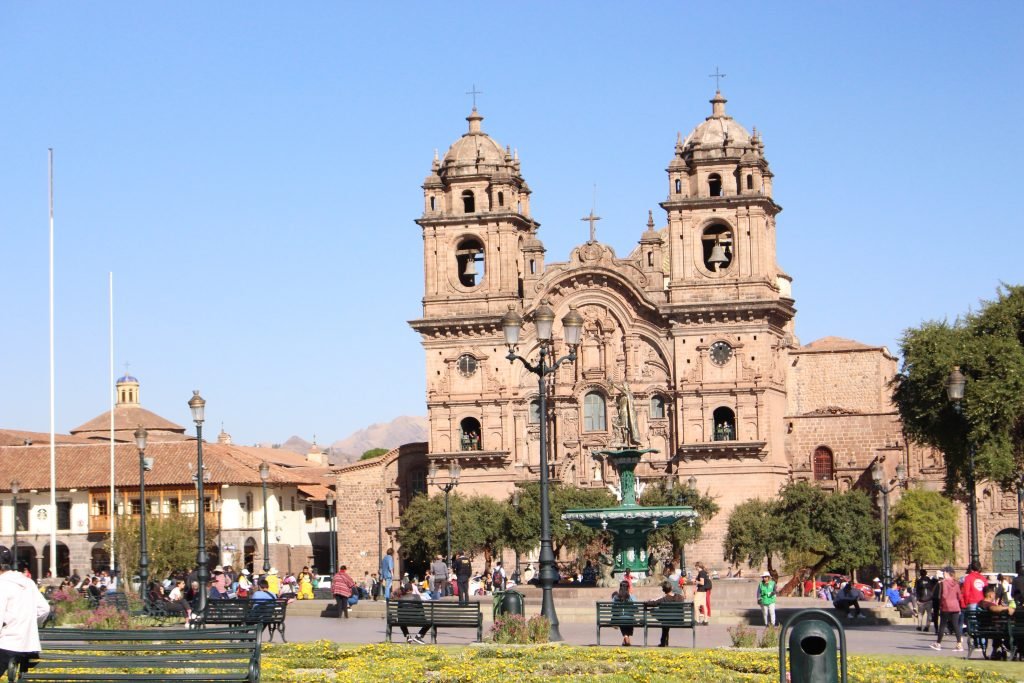 Cusco is one of South America's top tourist destinations for having numerous UNESCO World Heritage Sites, intricate weavings, lavish dances and music, colorful festivals, culinary delights, ancient engineering marvels and architectural styles, definitely a must-see destination in Peru. This iconic city was declared a UNESCO World Heritage Site in 1983. The ancient city of Cuzco is located in southeastern Peru, in the Andes Mountains, at an impressive 3,400 meters above sea level.
Cuzco is surrounded by beautiful hills and extends into a river basin known as the Sacred Valley of the Incas. You will find pleasant and quaint cafes, restaurants with unique, tasty and unparalleled food in the city and a couple of museums with activities that the kids will enjoy. The whole city is relatively small; if your accommodation is located in the center of Cuzco, (almost) everything will be within walking distance and you won't have to spend extra on transportation, plus the walk along the city will help you acclimatize to the altitude.
Altitude sickness
The first part of a family adventure travel to Peru is to acclimatize to the high altitudes of the Peruvian Andes. If you feel the effects of altitude sickness in the higher elevations, the best remedy is plenty of water and rest, not overexertion. It will take you a few days to adapt properly, so do not plan an excursion or a whole day of travel as soon as you arrive in Cuzco, it is not advisable as you could get sick and ruin your vacation. It is enough to spend a few days in Cusco taking light activities, well hydrated and consuming mate de coca, a traditional drink based on the coca leaf, as part of its many benefits this drink will allow you to adapt better to the altitude, improving the absorption of oxygen in the blood so you will be ready faster to know all the wonderful things that Peru has to offer.
Tours in Cusco with Kids
Many people consider that the only interesting thing to visit in Cusco is the citadel of Machu Picchu, and although it is an iconic destination and should definitely be on your list Cusco and the Sacred Valley have much more to offer, especially for families travel with kids!
You can take a City Tour in Cusco or explore the city on your own. Don't miss the Temple of the Sun, the huge Cathedral and the nearby ruins, everything in this city has an interesting history and nice scenery to visit.
Even if you have done the Cusco City Tour (and have already briefly visited Sacsayhuaman), you can come back and spend a relaxing afternoon with a picnic at Sacsayhuaman. It is a half hour walk from Cusco's Plaza de Armas. Did you know that you can slide down some rock walls considered stone slides inside the ruin? This is a fun activity for the kids.
Stroll through the picturesque streets of Barrio de San Blas, visit the small handicraft stores and quaint cobblestone streets, any photo in these streets becomes an iconic and very beautiful photo worthy of posting on your social networks.
Take a day trip to the Sacred Valley or go on your own. It is very easy to find public transportation (or you can hire a cab) to explore the picturesque villages of the Sacred Valley, this activity is highly recommended for your acclimatization as the altitude of the Sacred Valley is much lower than that of the city of Cusco, so you will adapt much easier and you can even book a night or two in Ollantaytambo, this small town also has a lot to offer to the families that visit it. You can visit the traditional markets, picnic by the river and enjoy time together in this beautiful valley. Towns to explore: Pisac, Ollantaytambo, Urubamba, Calca.
If visiting Pisac independently, there is an excellent hike to and from the Pisac ruins. The trail is well marked, but presents some difficulties for younger kids. First, you will pass through an Inca gate where you can spend as much time as you wish exploring the ruins. Then continue downhill to see irrigation canals and enjoy picturesque scenery.
Visit the salt mines of Maras, another iconic Cusco destination that is family-friendly.
Adventure and adrenaline tours to do in Cusco with teenagers
Horseback riding to various archaeological sites
ATV rides to Maras and Moray (depending on your children's ages)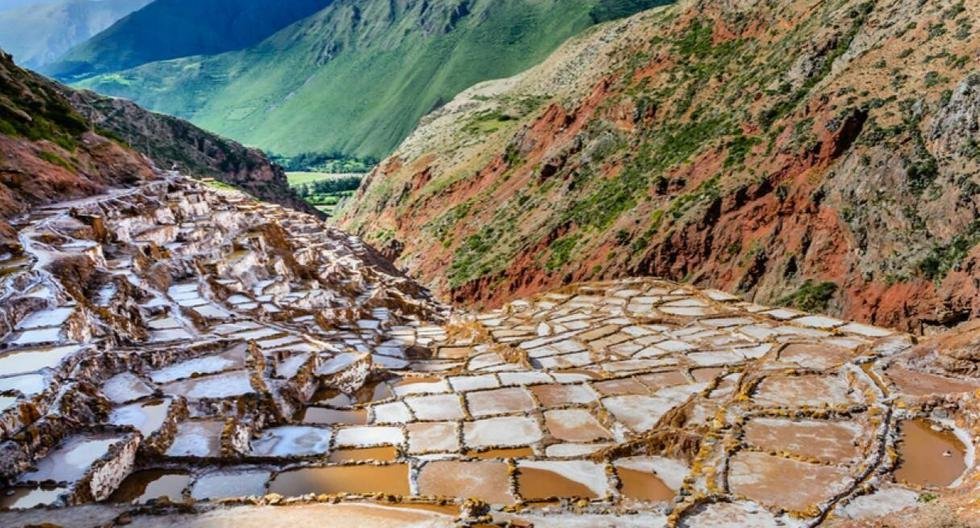 Fun activities for kids and teenagers in Cusco:
Volunteering in Cusco, traveling and volunteering is a highly recommended activity for everyone as a family to get a little more in touch with the reality that is lived in countries that are often desvisibilized by their social problems, this way you can help and make an impact even with a brief but very grateful action.
Join a cooking class in Cusco with the whole family, or also the kids on their own can do a children's cooking class.
Visit some of the local markets. Take a break from sightseeing, visit the Mercado Central de San Pedro, or Cusco market, mingle with the locals and sample delicious fruit juices as well as tasty local food.
Participate in a chocolate workshop at the Chocolate Museum (ChocoMuseo) and learn how to make Peruvian chocolate "from bean to bar". This hands-on exhibit is always a hit with the kids.
One day introduction to Spanish or short immersion in Spanish for kids, learning to speak another language is much easier the younger we are, with a day of Spanish classes you can awaken the curiosity of the youngest kids and the benefit of having a second language, and that this is one of the most spoken in the world can bring many benefits especially if you are traveling in South America.
Machu Picchu with kids: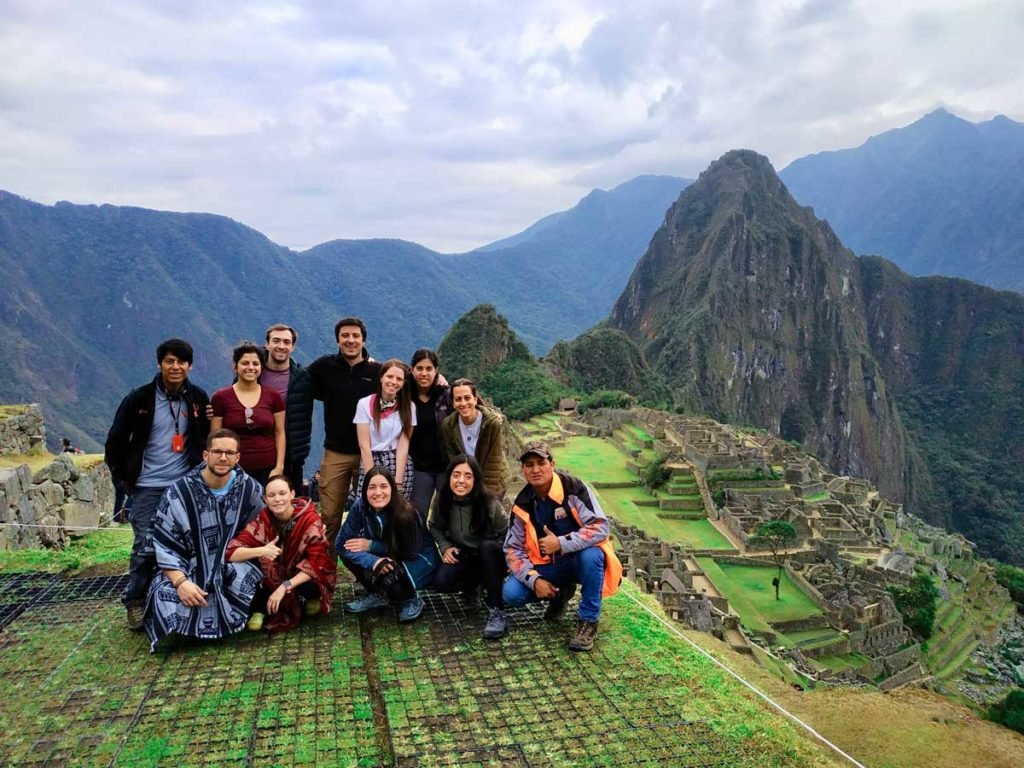 Cusco is the gateway to the wonderful citadel of Machu Picchu World Heritage Site. "Are there things to do in Machu Picchu for kids?". "Is it safe to travel to Machu Picchu with kids?", "How to go to Machu Picchu?". These are just some of the many questions that will arise when planning your travel to Peru.
How to travel to Machu Picchu with kids?
First of all, Machu Picchu is epic and interesting for all ages. If your children (over 8 years old) are very active and love outdoor activities, we can recommend a trek to Machu Picchu, such as the Classic Inca Trail or the Inca Jungle Trek, both highly recommended activities in which they will live unforgettable and satisfying experiences as a family, The Inca Trail is a 4-day trekking route in which you will test your physical capacity to cross the ancient roads built by the Incas to reach the Inca citadel in the most epic way, it is a once in a lifetime experience and if you can do it as a family the feeling will be much more pleasant. On the other hand, the Inca Jungle Trek is an adventure route, full of activities such as cycling, rafting and ziplining where you will cross an alternative route to reach Machu Picchu, this experience may be more recommended for teenagers than young kids.
(Please note that for the Inca Jungle Trek, kids must know how to ride a bike).
If not, or if you are travel with young kids and don't like hiking, a train excursion to Machu Picchu is a good option and another recommended adventure. It is recommended to occupy the seats on the left side of the train to enjoy the best views of the constantly changing landscapes, from the Andes to the (higher) lands of the jungle, crossing Andean rainforests full of wonderful flora and fauna to observe and, of course, photograph.
There are no age restrictions at Machu Picchu. However, although the Inca Citadel is open to kids of any age, it is probably best suited for children seven years and older. The entire complex is built with hand-carved stone, the steps are huge and there is a lot of walking involved. Kids under 8 years old get in for free.
What to do in Machu Picchu?
Since 2019 it is no longer allowed to walk around Machu Picchu without a guide, so the guide will take you around and show you the highlights of the citadel. First, of course, there is time for the classic family photo at the famous Sun Gate to Machu Picchu, at the entrance to the Urban Sector. One of the most recommended things to see in Machu Picchu for kids are the llamas and alpacas that are everywhere, grazing freely, they are very docile animals that kids will love.
Additional tips:
Important note: there are no restrooms inside Machu Picchu.
Bring enough water and make sure you (and the kids) drink enough as the hike extends over 2 hours through the ruins.
You are not allowed to bring bags into the ruins; there is a storage room near the entrance where you can leave your unnecessary belongings for your guided tour.
Be sure to get the Machu Picchu stamp in your passport when you leave Machu Picchu. It's a fun souvenir for the kids to show their friends when they return home.
Extra trekking in Machu Picchu: visit Huayna Picchu or Machu Picchu mountain.
Want to go further with your older children?
If you haven't done enough hiking yet, there are some additional hiking trails you can do within the Machu Picchu Sanctuary. The most popular is a hike to the top of Huayna Picchu peak. Although it is not a very long hike (approximately 45 minutes to the top), you cannot do it with small kids (minimum age: 8 years old). Even with other kids (older than 10 years old), we recommend you to evaluate if your kids have the capacity and the physical rest, are not afraid of heights, etc. It will depend on how fit they are (and how well acclimatized they are) and whether they will enjoy the hike or not. The climb is steep, the steps are huge and although the whole route is completely safe the vertiginous drops on both sides of the trail are always there, so if you have restless children it is not recommended. However, once at the top, the views are incredible. Tip: you may need to book tickets for Huayna Picchu several months before your arrival in Peru.
Another alternative if you are interested in hiking with kids is the Machu Picchu Mountain. This trail is longer than Huayna Picchu (3 hours round trip), but is less steep. It takes you in the direction of Inti Punku, the Sun Gate. Even so, it is not an easy hike but the reward of reaching the peak is unique.
2) Lima with kids
Never a waste of time to spend a few days in the Peruvian capital, this destination is a modern, exhilarating, energetic and elegant city of approximately 8 million inhabitants that rests on a long, winding coastline of steep sedimentary cliffs overlooking the Pacific Ocean. Once called the City of Kings, since the Spanish viceroyalty was established here, it still retains its colonial past and splendor.
Today, Lima is one of the world's top culinary destinations. You can indulge in unforgettable traditional and experimental cuisines that combine the unique flavors of Peru's diverse cultures, landscapes and multiple regions. Some must-try dishes include Arroz con Mariscos, Lomo Saltado and any dish with fresh seafood, such as Ceviche. You can also try a dish from the Chifa menu, a Peruvian and Chinese fusion. Lima offers something for every visitor, from a variety of museums with brilliant works of modern and ancient art, monasteries, mansions, archaeological sites, beaches, boardwalks, shopping, world-class restaurants, a lively nightlife and adventure sports such as paragliding and surfing.
Lima can be a nice break from nature and the countryside. Visiting Lima will allow you to show your children a glimpse of Peru today, with cultural and historical influences.
You can take a walk or bike ride along the boardwalk over the Pacific Ocean and admire the gardens and coastal views. Stop by the Choco Museo, in the Miraflores district, and take a guided tour. For the little ones, visit El Circuito Mágico del Agua, a water park with water bridges and a timed fountain to run through. At night you can also enjoy a fun water light show.
Recommended excursions in Lima:
Reserve Park (Magic Water Circuit).
Lunch in China Town.
Walk on the beach and watch the surfers.
Culinary tour in Lima.
Take a cab to the Zoo "Parque de las Leyendas" with all imaginable animals from the coast, jungle and Andes of Peru, as well as international animals, a botanical garden and multiple habitats, and museums and archaeological sites.
Stroll along the Miraflores waterfront.
Visit the bohemian neighborhood of Barrancas and see the graffiti and the bridge.
Take the Lima City Tour to see the highlights of the Peruvian capital in an easy and enjoyable 4-5 hour tour.
3) Arequipa with kids
If you are in the white city of Arequipa, in southern Peru, you should not miss the opportunity to visit the Colca Canyon, located about 4 hours from Arequipa. The Colca Canyon is the third most visited tourist destination in Peru and the second deepest in the world. The views are breathtaking, the villages welcoming and picturesque.
The Colca Canyon is the best place in South America to observe and photograph the Andean condor, with its impressive 3 meters wingspan and an average weight of 10 to 12 kilos is one of the most iconic birds in this part of the world. In addition to the condor, more than 100 types of birds, more than 30 types of cacti and 300 types of plants can be found in the Canyon. The highest point of the Canyon is Ampato, at 6388 meters above sea level.
Recommended excursions in Arequipa:
Go see the condors fly in the Colca Canyon. The best time to see the condors fly is between March and June, at sunrise or sunset, at the viewpoint called Cruz del Condor. It is an incredible experience to see the flight of these enormous birds. If you can visit the Colca Canyon on a family vacation in Peru, it will be something you will not forget. Most people make a two-day visit to the Canyon or a (three-day) hike.
Try the homemade cookies at the tranquil and impressive Santa Catalina Convent. This incomparable colonial neighborhood is a small city within a city.
Older visitors can go rafting or biking near Arequipa.
4) Puno with kids
Lake Titicaca is the highest navigable lake in the world and the largest in South America, bordering Peru and Bolivia. It is located about 3,810 meters above sea level and occupies an area of 8,600 square kilometers. The climate in this part of Peru is cold and semi-dry, with intense and suffocating sunshine during the day. The Peruvian part of the lake is considered a wetland of international importance and was recognized by the Ramsar Convention on January 20, 1997.
Recommended activity in Puno:
Spend a night with a local family on the highest navigable lake in the world. The option of staying overnight on Lake Titicaca is excellent for visitors who wish to live a more in-depth experience and interact with the locals. You and the kids will get to know the typical dress, native languages, foods and life of your hosts.
5) Rainforest with kids
Want to enjoy the warm, humid air of a more tropical climate and accompany it with the chirping of frogs and insects at night? And the next day, wake up to an orchestra of a hundred different bird songs, sit back and enjoy the breeze during a boat ride on the river? Later, tasting fresh fruit and exploring the rainforest with its many varieties of flora and fauna? Then Manu or Tambopata is a great destination for you and your family when you decide to visit Peru with kids or teenagers.
Do your kids love outdoor exploration and animals? Check out these animal sightings statistics. Maybe you and your kids can even discover a new species of insect:
Biodiversity in Manu:
1025 bird species
221 species of mammals
1307 species of butterflies
Eight species of wild cats
15 species of primates
27 species of macaws
132 species of reptiles
155 species of amphibians
300 species of ants
650 species of beetles
Biodiversity of Tambopata:
1200 species of butterflies
103 species of amphibians
180 species of fish
169 species of mammals
103 species of reptiles
632 species of birds
1,255 species of plants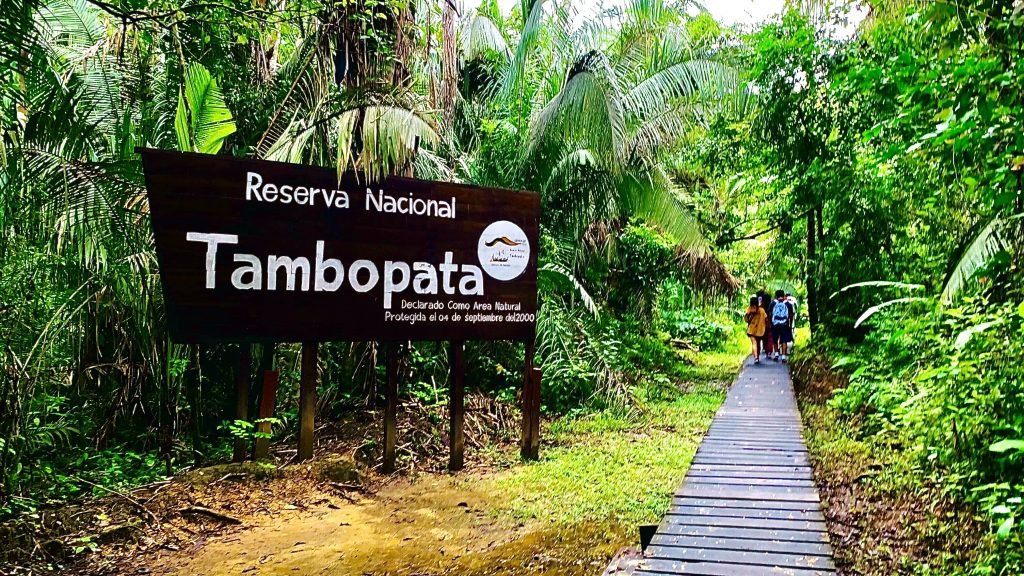 Recommended tours in the rainforest:
A visit to the nature reserves allows you to experience the magic, diversity and tranquility of one of the most diverse places on earth. The Tambopata jungle reserve is located in southeastern Peru. During your stay in a beautiful Eco lodge, you will experience activities (canopy bridge and zip line, kayaking) as well as local flora and fauna while exploring nature, including giant otters, birds, colorful butterflies, turtles and a variety of fish.
6) Ica/Pisco/Nazca with kids
Despite the arid landscapes of this area of Peru, the coast of the Paracas Peninsula and the nearby Ballestas Islands are havens for abundant marine life inhabiting the vast Pacific Ocean. The Ballestas Islands are home to noisy colonies of sea lions that are so cute to watch and a large number of birds that feed in the rich waters of this stretch of the Pacific. The Paracas National Reserve, of which the Ballestas Islands are part, works intensively in the conservation of marine biodiversity.
Excursion recommended with kids:
Take a boat trip to see penguins, pelicans and seals in the Ballestas Islands. The boat trip lasts between 90 minutes and 2 hours. If you book an excursion, you can leave at 8:00 or 10:00. Your children will also have the opportunity to visit a set of rocky islands, home to seals, Humboldt penguins, pelicans and many other types of birds.
Nazca
Fly over the Nazca Lines by small plane or observe the figures from one of the two viewpoints in Nazca.
The Nazca Lines are an extensive network of lines and patterns on the surface of the earth. Most of the lines are in the form of geometric designs: trapezoids, straight lines, rectangles, swirls and triangles can be seen. However, some of the zigzags form more defined shapes and animal figures, such as a hummingbird, a dog, a spider, a monkey and a long-tailed nightingale, as well as plants. The lines are made by removing rock and earth. In total, there are more than 800 straight lines, 300 geometric figures and 70 plant and animal designs. The site was declared a World Heritage Site in 1994.
Huacachina/Ica
Riding a buggy and sandboarding in Peru with kids is a unique experience. This oasis offers a splendid patch of palm trees and acacias in the heart of an endless expanse of sand and dunes, where you can practice sandboarding. The waters of Huacachina are attributed with curative properties. The activities and excursions offered near the oasis are great fun and probably the most adrenaline-pumping activity for your kids while travel with kids to Peru.
Tours in Ica with Teens:
Sandboarding from the top of the sand dunes surrounding the Huacachina oasis.
For about 30 soles, you can rent a rowboat or paddleboat and navigate the lagoon.
Take a buggy tour. Choose the 16:00 excursion to see the sunset.
We hope this article has complemented your motivations for travel to Peru with kids or teenagers and ideas on where to go in Peru and places to see. Peru is a safe, enjoyable and very interesting destination, especially for family travel. There is something in Peru for every member of the family, and this wonderful destination in South America offers a spectacular vacation for families with kids of all ages.