TOURISM COMPANIES OFFERING THE INCA TRAIL SERVICE IN 2023 AND 2024
To operate your Inca Trail trip, the tourism companies that will organize your trip must be registered and have an authorization from the National Service of Natural Areas Protected by the State (SERNANP) in this way the Peruvian State guarantees your safety and the best possible experience for visitors. For the last year of 2022 there were exactly 226 tourism companies that operate the Inca Trail, there are many options and different prices that will guarantee various experiences, as a recommendation if you do not know yet which agency you should hire to operate agencies with more years of experience are those that usually have groups every day and guarantee your trip through the Inca Trail with better security and guarantee the best planning for your experience is unforgettable so these are the most recommended by us.
News: The 4-day permits for the Inca Trail are running out quickly for April and May, if you are planning to travel on these dates book your tour as soon as possible to avoid inconveniences, you can do it through this link:
https://www.lorenzoexpeditions.com/cusco-l84e/inca-trail-to-machu-picchu/

: TOURISM COMPANIES THAT OFFER INCA TRAIL
THE COMPANIES WITH THE MOST YEARS OF EXPERIENCE TO OPERATE ON THE INCA TRAIL
There are many tour companies that operate the Inca Trail, many of them offer different experiences and always guarantee the best possible trip. We include in this list some of the most long-established and reputable travel companies based in Cusco. To choose the best, we took into account a variety of recommendations including companies that offer tours to Machu Picchu and are frequently featured in the latest Peru travel guides, as well as on specialized travel review sites such as Trip Advisor and travel forums.
1.-LORENZO EXPEDITIONS: RECOMMENDED
Lorenzo Expeditions is a travel and tourism agency based in Cusco, Peru. Known mainly for being the creators of one of the alternative routes to the Classic Inca Trail, which is called Inca Jungle Trek, which explores an experience more attached to the adventure and adrenaline activities in various parts of the rainforest in Cusco, this is one of the recommended options if you did not get place for the Inca Trail and opt for a more adventurous style for your visit.
With over 18 years of experience in various types of tours they are one of the best alternatives to visit Machu Picchu offering confidence, security and the guarantee of wanting to return to relive this experience another time, they are supported by their extensive recommendations by Trip Advisor and the comments of the passengers themselves.
Website: https://www.lorenzoexpeditions.com/
Inca Trail 4 days: $679.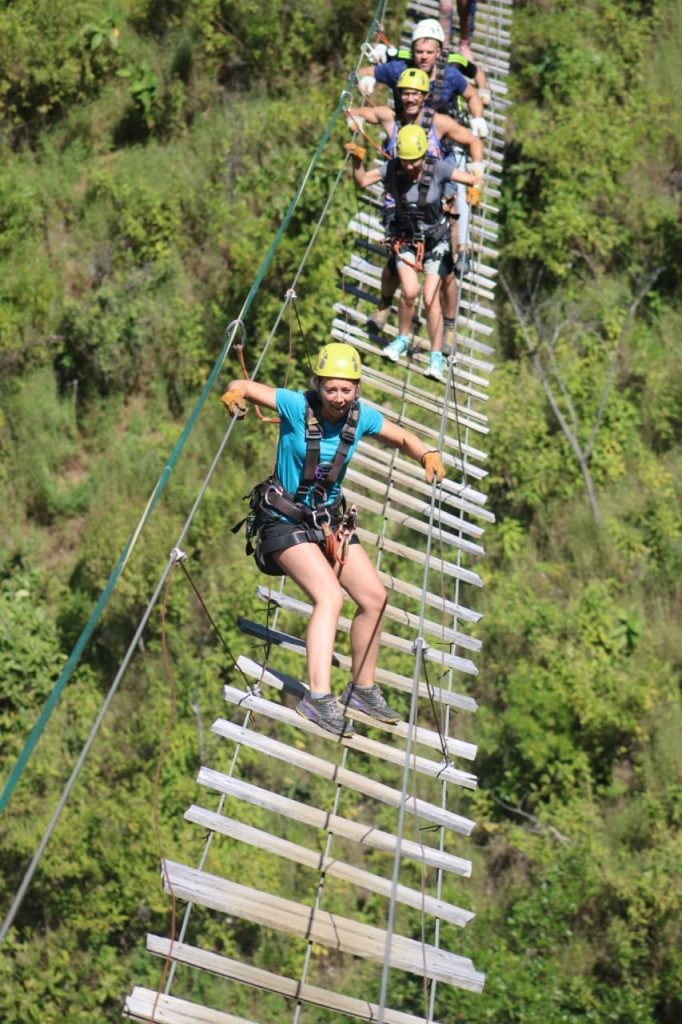 2.- FLASHPACKER CONNECT
Based in Cusco and with more than 20 years of experience in the Peruvian market of high level trekking and tours, Flashpacker Connect is a company of American origin. They were pioneers in operating treks to the 7 Colors Mountain. Now they organize treks all over Peru, including the 4-day Classic Inca Trail. They have a lot of incredible reviews on TripAdvisor. A company to keep in mind.
Website: http://www.flashpackerconnect.com
Inca Trail 4 days: $850.
Group size: 07 maximum.
3.- ENIGMA ADVENTURE
They are known on the Inca Trail for their private luxury service. Their price is more than double that of a typical 4-day trek to Machu Picchu, but this company offers incredible service, Inca massage sessions, hot showers and gourmet food. Not recommended for budget hikers, but worth considering if you want a trip with all the comforts possible.
Website: http://www.enigmaperu.com
Inca Trail 4 days: $1,720(larger group, lower price)
4.- EVOLUTION TREK
Known for being the first company to hire women porters on the Inca Trail. They offer group and private treks to Machu Picchu Citadel, including a variety of alternative treks along the Inca Trail. They have many reviews on Trip Advisor.
Website: http://evolutiontreksperu.com
Inca Trail 4 days: $825(private service)
5.- WAYKI TREK
This company was founded in 1998 by a group of recognized guides. Something that makes this company different is the small groups and their individualized attention. They never take more than 8 people, unlike many Inca Trail tour companies that take 16 people in their group. Therefore, they have local experience added to their personalized attention.
Website: http://www.waykitrek.net
Inca Trail 4 days: $960
Group size: 08 max.
6.- TREXPERIENCE
Trexperience is another Inca Trail tour company with good positive reception on Trip Advisor. And, like Alpaca Expeditions, its owner, Juan Coronel, had a lot of experience working as a guide in the Cusco area before founding this company in 2004.
Website: http://trexperienceperu.com
Inca Trail 4 days: 740 $.
Group size: 16 maximum.
7.- EXPEDICIONES ALPACA
If you do a little research on google, you will see positive reviews about Alpaca Expeditions. They give the option of group and private treks to Machu Picchu, including many of the Inca Trail alternatives. Maximum group size is 16 people.
Website: http://www.alpacaexpeditions.com
Inca Trail 4 days: $750
Group size: 16 maximum
8.- INTREPID Y G ADVENTURE
These are international tour companies that offer tours, usually as part of a larger package that includes many more destinations. If you want a complete package (for example, Lima to Cuzco, to Machu Picchu, then to the Amazon and back, all inclusive), you may be interested in contracting these international companies. But their prices will be more expensive than what a local company can offer.
Más operadores turísticos del Camino Inca a considerar
The following Machu Picchu travel companies are also on our list of recommendations. These companies have mostly good reviews on Trip Advisor, but their prices are less expensive and there is not much information beyond their recommendations.
Valencia Viajes
Inkayni Perú
Sam Travel
Action Peru Trek
Turbulencia extrema
What are the requirements for a company to be an operator?
Licenses to operate the Inca Trail are granted only to local Peruvian companies that have an office in the city of Cusco. International trekking companies must hire local operators for their groups.
Also Inca Trail tour companies must have all the necessary equipment for the Inca Trail, as required: first aid equipment, dining tents, kitchen tents, cooking equipment, mattresses and clothing for the porters. Sernanp (the entity in charge of the Inca Trail), visits the warehouses of each company at least once a year to supervise that these requirements are satisfactorily fulfilled and to provide the best experience to our visitors.
How do you know if a travel company is good?
We recommend you check their reviews on the Trip Advisor platform before booking your Inca Trail trip. Each company offers a different type of service. Some run large groups and others run smaller groups with more personalized experiences. Their pricing varies depending on the size of the group and the experience the visitor is looking to book.
Note: All travel agencies offer the Inca Trail, even if they do not have a permit to operate it. Those that do not have permits only pass their passengers on to companies that do have permits and charge an extra fee for this. It is not advisable to book with them.
Which Travel Company do you recommend?
The choice of your travel company is the most important decision you will make when planning your trip. Of course, all the companies mentioned above are good and will give you an unforgettable experience. In short, as a recommendation to plan your trip Lorenzo Expeditions E.I.R.L. is your best option because it is a local company that works with Cusquenian people, we will give you a personalized and unforgettable experience that our 18 years of experience and recommendations that are left by our passengers reflect the effort and dedication that this company puts in each group that operates. We have the adequate and updated trekking equipment for both porters and our passengers. Safety and communication equipment so that no unforeseen event ruins your trip or your experience, in addition each of our workers is committed to you, which is our top priority, and will provide you with the fantastic experience you are looking for in a wonderful country with beautiful landscapes, incredible cuisine and dream routes. What are you waiting for to book your next trip with us?