Getting to the San Pedro Market is easy, it is located 5 blocks from the Plaza de Armas of Cusco in the west direction. We recommend following the street towards the church of La Compañia, on the right side of the Plaza de Armas, in the direction of the Convent of La Merced.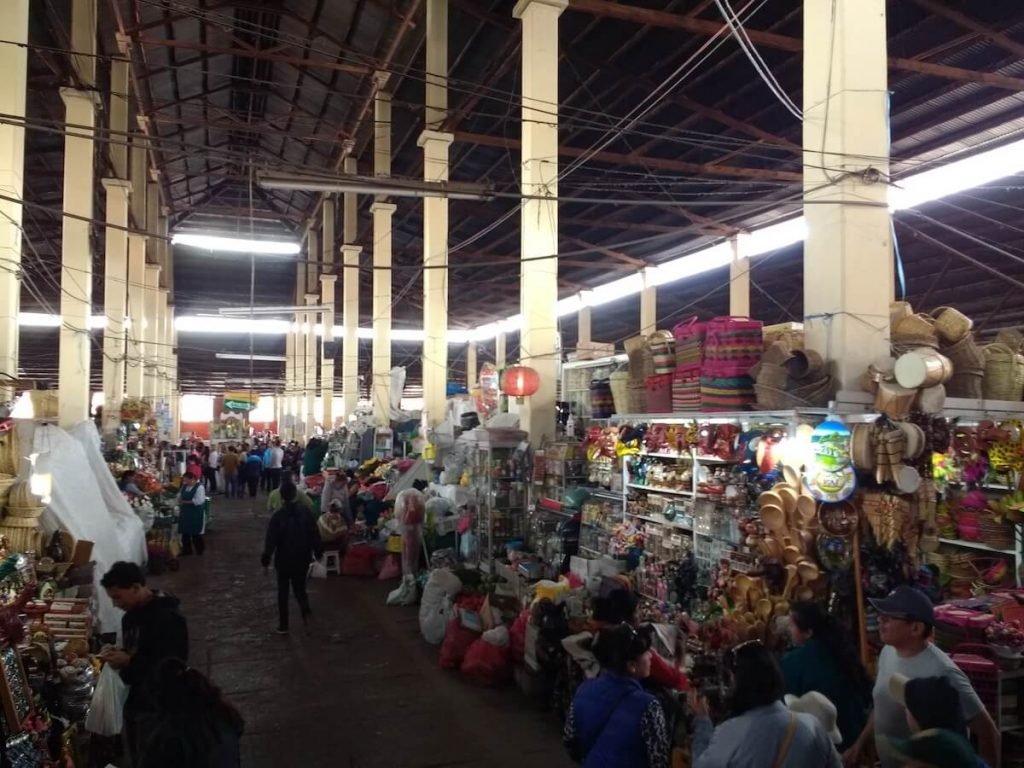 In any itinerary of Cusco, the passage by the San Pedro market must be included since it is a cultural experience, entertained and mainly incredible. It is one of the best places to get to know the Andean culture where you will hear the correct pronunciation of the Quechua language, feel the aroma of various flowers and products and appreciate up close how the artisan clothes are made. Here you will find and enjoy delicious dishes and desserts and, without a doubt, you will learn how they are made.
If you want to know in depth the Andean culture, we invite you to visit the Central Market of Cusco, rich in variety and essential sample of the Andean traditions.
It is one of the oldest markets in Cusco, with more than 50 years of operation. There you can find the typical dishes of Cusco at affordable prices and the recommended natural fruit juices, also good priced handicrafts that you can bring for friends and family, we recommend to try the famous "chuta" breads, andean cheees and artisan cheeses. You can also buy dried and natural fruits such as chestnuts, walnuts, peanuts, etc.
Hours of operation 6:00 am to 5:00 pm every day including Sundays.
The meals and delicious soups (caldos) are among the most recommended.
I am founder and content creator of Lorenzo Expeditions, since 2006 I started with the Inca Jungle tour, guiding and serving thousands of tourists in a personal way to get to know Machu Picchu in a unique and authentic way.