Packing List for 4-Day Classic Inca Trail
The basic notion you should have to pack and be well-prepared for the Inca Trail is to keep in mind that you will face a variety of complicated climatic and geographical conditions throughout the trek, so it is very important to reduce the weight you will carry in your day pack to a minimum. Avoid overloading your backpack during the trek, taking also into account the porters that will support you, who have a limit of kilograms to carry, including the necessary camping equipment and your additional belongings.
During the Inca Trail, one of the adversities to face on your trek is dealing with the intense daytime heat, the sweltering sun, and the cold mountain nights, which can reach below zero degrees while spending the night at the campsites.
The best way to cope with all the different temperatures and setbacks on the Inca Trail is to dress in several layers of clothing rather than wearing just one sweater hoping it will be enough for the entire trek.
In case you forget to pack some items for the Inca Trail, there is no need to panic, you can get everything you need in your stay in Cusco City, or on the contrary leave in your hotel the things you are not going to use during the 4 days Inca Trail trek, besides it is important to spend a few days of acclimatization in this city before leaving on the Inca Trail, this way your body will adapt to the climatic conditions of the area.
Also, keep in mind that what you have to pack for the 2-day Short Inca Trail is totally different from what you will learn in this article. Check out additional information if you are looking to take this alternative route and/or learn a little more about the 2-day Short Inca Trail itinerary itself.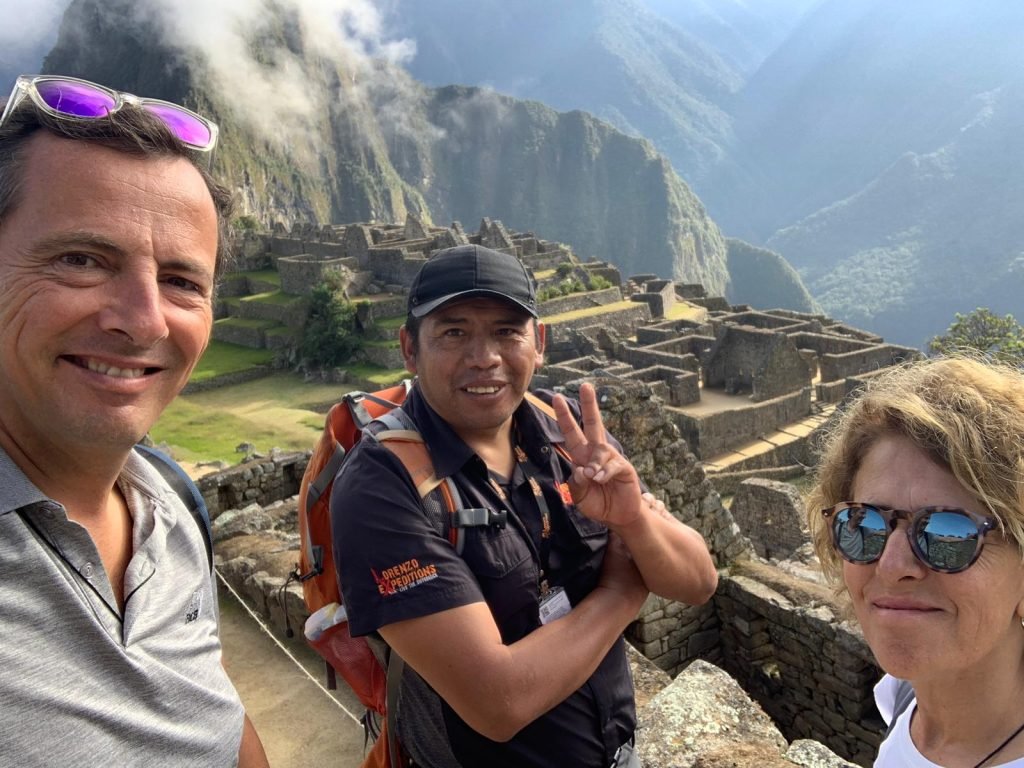 Packing list for 4-day Classic Inca Trail
Don't forget to list your hiking pants on your Inca Trail packing list!
As mentioned, the best way to pack your clothes for the Inca Trail is in layers. This way you don't need to pack too many things, but by packing smart and with a little help, you will definitely be prepared for each day on the Inca Trail! See below the clothing items we suggest you pack for the 4-day trek.
● Underwear and base layers. For women, it is advisable to pack a pair of sports bras that you can walk for long hours in without discomfort.
● 3 short sleeve T-shirts
● 1 long-sleeved T-shirt. Do not use cotton for trekking, this material takes longer to dry which will represent more weight in your load, bring polyester instead.
● 1-2 hiking pants or comfortable hiking pants and shorts. Ideal if you have 2-in-1 hiking pants with zippers to remove boots and turn them into shorts.
● Warm jacket. Best if it has a hood, otherwise you should consider buying a hood, you may need it to keep your ears warm during cold nights at the campsite.
● Rain gear/poncho. In a dry season, there is very little chance of rain, but it is always best to be cautious and pack it, as it won't take up much space, but is very likely to save the day.
It is important to mention the following items that you should have in your Inca Trail packing list, the sun gets very strong during the day, stronger than normal to what you are exposed to in the area where you live, in this area you will walk at high altitude, therefore in closer proximity to the sun and this can get you serious burns, so it is very important to take care of the unwanted effects after being exposed to the sun for a long time during the day. Also, the nights are very cold, and these require some warmth on your head, have a hat, if you don't have one, you can get one easily and cheaply in Cusco!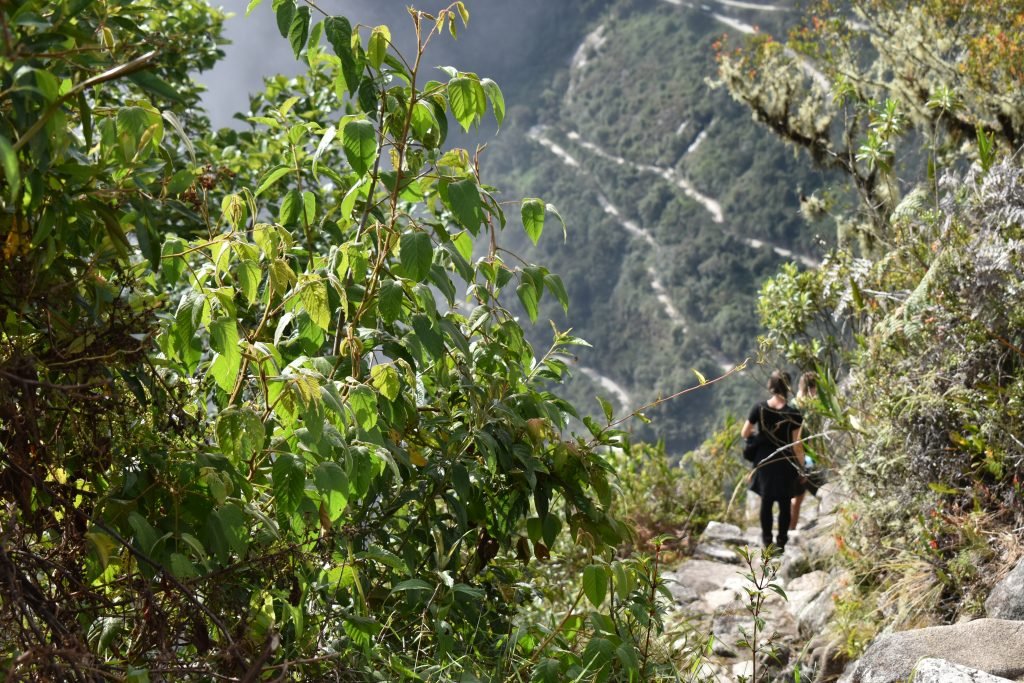 Packing List for 4-Day Classic Inca Trail:
● Sun hat or cap.
● Cap for the cold
● Sunglasses
● Battery-powered headlamp/torch (you will not have electricity at the campsites),
a quite useful tool in need of preparing your bed or finding toilets.
● Sunscreen of a high protection factor, the higher factor you have the better you will be
The higher the factor you have, the better protected you will be from UV radiation.
Inca Trail – Packing List
Are you including comfortable walking shoes on your packing list?
During the Inca Trail you will walk between 6–9 hours per day, it is very important to know this to be prepared to be able to enjoy the experience during the trek and prevent foot pain.
Hiking poles: This is a great item to add to your Inca Trail packing list, it helps with your balance, reduces weight for your legs, and will provide great help to keep you safe going down steep stairs. Many of the agencies that will offer this service will be able to rent them to you.
● Hiking boots: Don't try your luck with new hiking boots, you are likely to end up with painful blisters after the first day and suffer the rest of the hike. Choose ones that you have at least worn previously and regularly to ensure the comfort of your feet.
● Water bottle: it is very important to conserve the environment in the area and around the world, so we recommend you use a refillable bottle, you will be provided with water every day, this way you and all hikers reduce pollution and plastic trash on the Inca Trail.
Other key accessories – Inca Trail
We will mention some other necessary accessories to have on your Inca Trail packing list so that you can enjoy the trek and reduce mishaps that detract from your experience
Sleeping bag – This item is very important! Some agencies will provide your own, but consult ahead of time, and if you want to bring your own try to get a good quality down sleeping bag that suits your needs. You won't carry it yourself, the porters will remember the lighter, the better!
● Camera and spare batteries, or portable chargers as there are no charging points along the way.
● Cash for tips to porters, guide and small purchases, access to restrooms at Machu Picchu, etc.
● Toiletries – toilet paper, toothbrush, toothpaste, travel soap.
● Snacks – energy bars, trail mix.
● Small box of generic medications, although many times the group will be traveling with
a general first aid kit, it is important that you consider carrying medications for your personal use to prevent any
personal use, preventing any disasters.
● Wet wipes – ideal for quick cleaning of hands or face.
Insect repellent – the higher the percentage and power of the repellent, the better!
(Mandatory) Mosquitoes abound in the area and are a real inconvenience if you don't bring repellent.
Inconvenience if you don't bring repellent to protect yourself.
● Sunscreen and lip balm – you will be hiking at a high altitude, and the sun's intensity of the sun is higher than normal.
● Bathing suit – you may need it if you decide to visit the famous hot springs at Aguas Calientes, the
hot springs in Aguas Calientes, and the village at the foot of the mountain that houses Machu Picchu.
Picchu.
● Insurance and passport – for your safety to have a copy of your travel insurance, a passport is required to enter Machu Picchu.

We hope this packing list for the Inca Trail has been helpful for you to keep in mind the needs you will have on the trail. If you have any further questions, please do not hesitate to
Machu Picchu is waiting for you, book now and visit this wonderful Inca city!
I am founder and content creator of Lorenzo Expeditions, since 2006 I started with the Inca Jungle tour, guiding and serving thousands of tourists in a personal way to get to know Machu Picchu in a unique and authentic way.