Huayna Picchu or translated from Quechua to Spanish would be Montaña Joven, in the last 10 years it became one of the main attractions for tourists who accept the adventure of visiting Machu Picchu and learning more about the Inca Culture. If you are a lover of trekking, you will love to know this magical route and discover everything you need to know to live an unforgettable experience in ancestral lands at more than 2600 meters above sea level.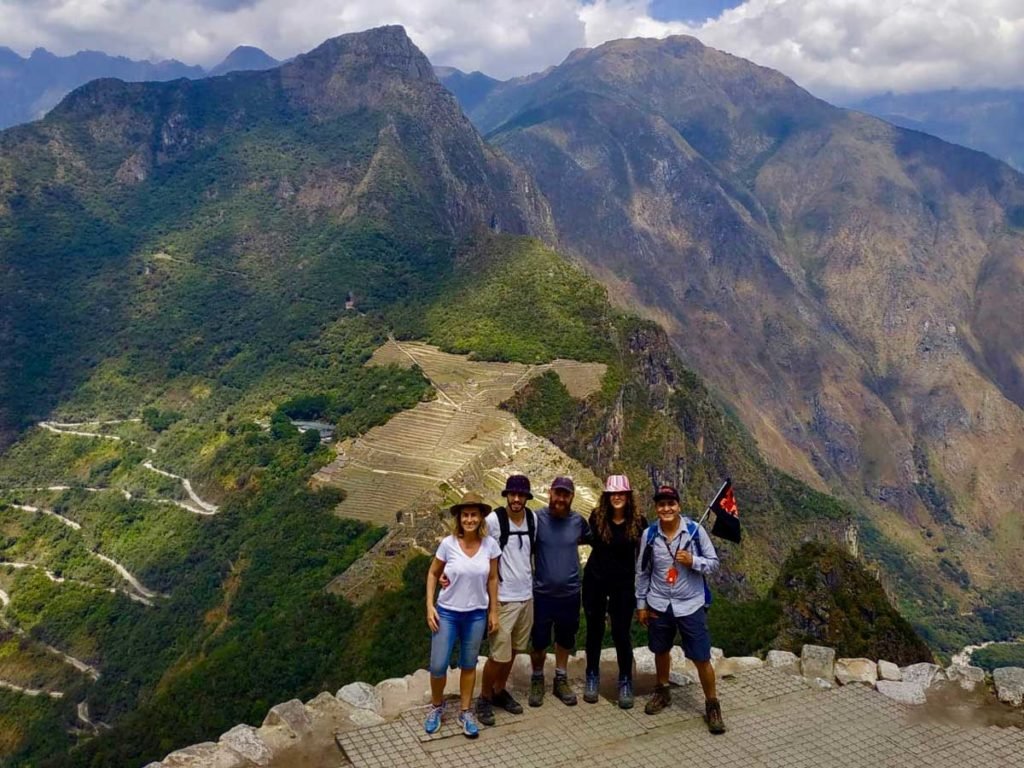 What you'll find on the way up
Huayna Picchu is characterized by its steepness and its large number of farmlands that give it a unique setting. From the top of this mountain you can contemplate the majestic Machu Picchu and the imposing landscape that the Andes Mountains offer to the Inca lands.
The Great Cavern or Temple of the Moon is a construction located inside a natural cave under the summit of Huayna Picchu. Although it is not known exactly what this construction would have been used for, everything indicates that religious ceremonies and/or sacrifices were performed inside it. Due to its amazing shape of carved stone, this is a sacred temple that is the main attraction that tourists visit during their ascent to the summit of Huayna Picchu and has been called "the hidden diamond of Machu Picchu".
Plan your trip in advance
The first thing to keep in mind is that Huayna Picchu has a daily visitor limit. Only 400 people per day have the possibility to climb in two groups of 200 tourists. That is why the entrance ticket for Machu Picchu + Huayna Picchu is in great demand. Therefore, we recommend you to book your tickets at least two months in advance, so that you can take your visit to the mountain for garanted.
The road to Huayna Picchu is characterized by irregularly shaped stone steps, so it is suggested to prepare a backpack with just enough to avoid overloading and losing anything on the way. Trekking shoes, light clothing that helps to evaporate perspiration quickly, trekking sticks, mosquito repellent, water and (in the case of visitors in the rainy season) waterproof clothing are some of the things you may need when climbing the mountain.
Another important aspect is to arrive early to the city of Machu Picchu, to be able to rest a day there before starting the trek to Huayna Picchu. You should keep in mind that if you are not an experienced hiker, it is recommended to take the bus to Machu Picchu so that you do not get tired before ascending the Young Mountain.
Prepare your body for adventure
The road to Huayna Picchu takes an average of 3 hours. This will depend on your physical condition. It is recommended that you begin to train your body in a gym or exercise a few months before the trip.
Jogging a few minutes each day will help you to strengthen your bones, regenerate muscle mass and improve your cardiovascular and respiratory system. This will improve your resistance to pressure during the walks, even more so if you are aware of the height you will reach when you visit Huayna Picchu.
I am founder and content creator of Lorenzo Expeditions, since 2006 I started with the Inca Jungle tour, guiding and serving thousands of tourists in a personal way to get to know Machu Picchu in a unique and authentic way.