Buying tickets for Machu Picchu is a crucial step when planning your visit to this incredible Peruvian destination. Here is some information and guidance on how to buy tickets for Machu Picchu.
Plan ahead:
It is highly recommended to book your tickets in advance, especially during the high season months when demand is highest. Tickets can be purchased online or through authorized travel agencies.
Choose the type of ticket:
There are different ticket options available, depending on your preferences and interests. The basic ticket allows you to visit only the archaeological site of Machu Picchu, while there are additional options to climb Huayna Picchu or Machu Picchu Mountain. Check the available options and choose the ticket that best suits your visit plan.
Check availability:
Machu Picchu has a limited number of visitors allowed per day, and tickets can sell out quickly, especially for the additional options. Check ticket availability for the dates you want and book as early as possible.
Buy through authorized travel agencies:
In addition to buying directly online, you can purchase tickets through authorized travel agencies. These agencies can help secure your tickets, provide additional information and even include other services such as transportation and guides.
Fill in the details correctly:
When purchasing tickets, fill in the requested information correctly, such as name, passport number, date of birth, among others. These details are checked when you enter Machu Picchu, so it's important to provide accurate information.
Keep your tickets in a safe place:
After purchase, it is essential to keep your tickets in a safe place. You will need to present them when entering Machu Picchu, along with your passport or valid ID.
Be prepared for possible restrictions or additional requirements:
It's important to check the most up-to-date information on special requirements or restrictions, especially considering the post COVID-19 situation. Check health and safety policies and be prepared to comply with the necessary measures during your visit.
Remember, these are im requirements, and it is essential to check the most up-to-date information directly with the Peruvian tourist authorities, or with reliable travel agencies for specific instructions on how to buy your precious ticket.
By following these guidelines, you'll be well prepared to purchase your Machu Picchu tickets and make the most of your visit to this incredible archaeological wonder.
Find authorized agencies for Machu Picchu
To get in touch with authorized agencies in Machu Picchu, you can follow a few options and steps:
Search online:
Do an online search using relevant keywords, such as "authorized tourism agencies in Machu Picchu" or "travel agencies in Cusco". This will help you find a list of reliable agencies authorized to operate in the region.
Check the information:
When searching, check that the agencies have official authorization to operate in Machu Picchu. Look for seals or certifications that prove their legitimacy.
Read reviews and recommendations:
Read reviews and recommendations from other travelers about the agencies you are considering. This can help you get an idea of the quality of the services provided.
Visit the agencies' websites:
Visit travel agencies' websites to find out more about the services offered, tour packages, itineraries and contact options.
Use contact forms:
Many agency websites have contact forms or specific pages for requesting information or asking questions. Fill in the form with your details and questions and wait for the agency to respond.
Send emails:
If you prefer, email the agencies directly, providing information about your travel needs, planned dates and any specific questions or requests you may have.
Call the agencies:
If you can find phone numbers for the agencies, you can also call them directly to get information and clarify your doubts.
Visiting in person:
If you are in Cusco or nearby, it may be an option to visit the agencies in person to discuss your travel plans and get detailed information.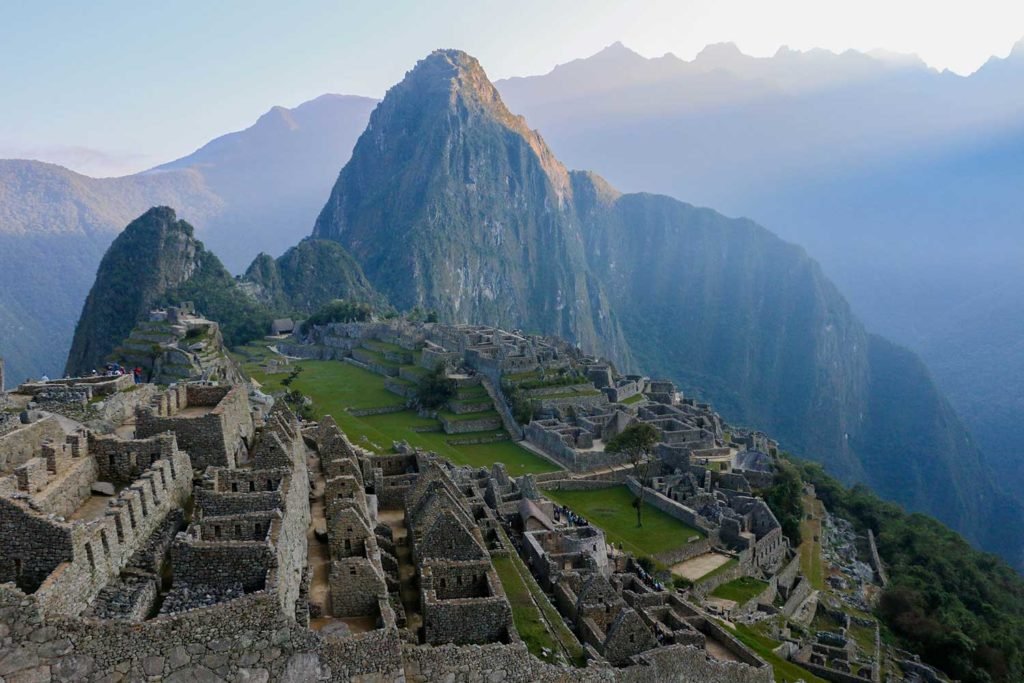 When you contact these companies, ask pertinent questions about the services they offer, tour packages available, prices, availability of tickets to Machu Picchu, cancellation policies, among other important details. Make sure you clarify all your doubts before making a decision.
Remember to choose authorized travel agencies that have a good reputation and experience in organizing trips to Machu Picchu. This will ensure that you receive quality service and have a safe and enjoyable experience while exploring this archaeological wonder.
Be aware of possible scams and always check the authenticity of agencies before making any payments or providing personal information. Careful and diligent research will ensure a smooth and reliable experience when contacting these professionals in MachuPicchu.