For many travelers visiting Peru, one of the biggest expenses beyond the cost of round-trip airfare will be the permit and accommodations to hike the Inca Trail to Machu Picchu. But how much should the Inca Trail cost, and why do some treks on the same trail cost three times the price of the Inca Trail than others? These questions will be answered in the following article.
How much does the classic Inca Trail cost?
The classic Inca Trail consists of four days and three nights, the price of this route ranges between $600 and $1,300 per person. Generally speaking, the sweet spot for a standard trip on a tight budget is between $650 and $700 per visitor.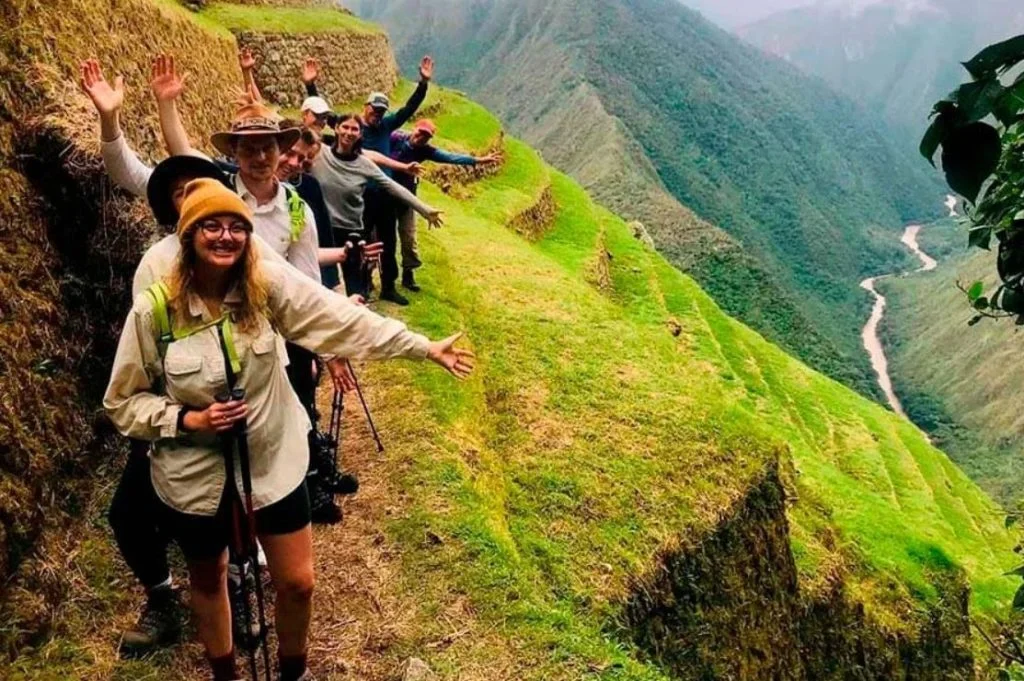 Below that figure, the level of service can be significantly affected. When costs rise above $2,000 you enter luxury territory, with gourmet food, plush mattresses and personalized attention for a visit focused on ostentation and comfort. You can even find up to a tour for $3,000, the latter being a luxury tour lasting five days and four nights (one day longer than the standard four-day tour).
Backpackers on a tight budget should aim for costs in the $650 to $700 range. But if money is no object, perhaps a little luxury will suit your needs and offer a much more personalized and enjoyable experience.
The cost of the Inca Trail usually includes the permit and entrance fee to the citadel of Machu Picchu; bus and train transportation from Cuzco to Aguas Calientes and Machu Picchu and back; a bilingual guide (Spanish and English); porters; tents; and three meals a day. Although it is always advisable to check with your tour operator about the benefits included in the cost of your trip.
How cheap is "too cheap" when booking an Inca Trail trek?
You may be able to find Inca Trail treks for less than $650, or even less than $550. This could be an excessively low price due to a seasonal promotion, in which case it would be fine. But if it is the standard Inca Trail price for a particular tour operator, you have to be very careful.
I do not recommend these cheaper trips for two reasons.
The level of service is likely to be suffered by the passenger at these incredibly low prices. At best, the food and equipment will be of average quality, and the standard of the guides will not be as high as with a slightly more expensive tour operator.
More importantly, there is a real possibility that porters in this price range who will carry the equipment for your trip will be underpaid and unfairly treated. This is a known and consistent problem along the Inca Trail, so a route below $680 is suspect and it is not advisable to opt for that option. Even more so when they do not hire women porters and include additional free porters, hot showers and other perks. This is a problem recently reported by Lonely Planet USA.
The Importance of Choosing a Reliable Inca Trail Company
Some of these particularly cheap treks can work out well. And there are almost certainly newly licensed companies trying to do very cheap treks to attract their first customers. But that in itself is a risk, as you could end up with an inexperienced company that has just been authorized among the 130+ authorized Inca Trail operators.
At the end of the day, and especially given the ongoing porter welfare problems, it's better to pay $150 or $200 more for a better established and reputable company that will guarantee you a trip where your only concern has to be walking the 26 miles (41.84 km) that make up this route . The food will probably be better, as will the overall level of professionalism, which is important for a fairly strenuous four-day trek.
Let's face it: The Inca Trail is such a unique experience for most people that it makes sense to pay at least $690 for a reliable and ethical service, the memory of which is likely to stay with you for the rest of your life.
Do these prices include the entrance fees to Huayna Picchu and Machu Picchu?
The price of the Inca Trail includes the entrance fees to visit the citadel of Machu Picchu, but does not include the cost of the Huayna Picchu and Machu Picchu mountain tickets, these are additional treks to your tour of the citadel that have separate costs. You must obtain separate permits to climb either of these mountains after the guided tour of Machu Picchu. You can do this through your travel company or on your own at the official site of the Machu Picchu National Sanctuary but keep in mind that during high season there are higher permit requirements and if you do not book in advance you will not find availability, especially on Huayna Picchu mountain.
Additional Inca Trail trekking expenses
The total cost of your Inca Trail will increase slightly when you include some extra amenities. These could include:
An additional porter (this could be between $150 and $180).
Gratuities for porters, guides and cooks (see this Inca Trail tipping guide for more information)
A tent of your own, rather than sharing (between $50 and $60).
Equipment rental if necessary, such as poles, backpack and other trekking gear (cost varies).
Snacks, souvenirs and anything else you can buy along the Inca Trail or in Machu Picchu.
Machu Picchu mountain tickets 55 USD
Entrance tickets to Huayna Picchu Mountain 55 USD
What is the price of the short Inca Trail?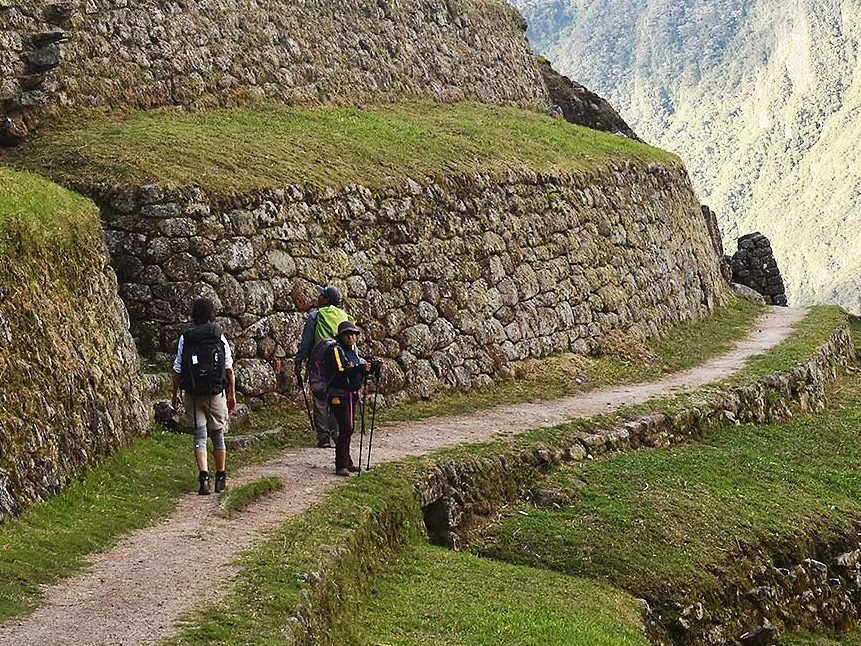 The short Inca Trail hike is one of the best options you can take to get to Machu Picchu if you do not have enough time to do the 4-day hike or if you know you will not be able to withstand the physical demands. This excursion lasts two days and one night and only covers a distance of 12 km or 9 miles that can be covered in only seven hours. The most popular itinerary includes an overnight stay in the town of Aguas Calientes. On the second day, travelers return to Machu Picchu for the guided tour. Some companies offer the possibility to upgrade the adventure and camp in tents and have a cookout instead of spending the night in a hotel.
The price for the short Inca Trail tour ranges from USD 500 to 600 per person for group tours with a hotel night included and between 700 and 900 for private tours with camping option. Like the classic Inca Trail, the price of the short Inca Trail includes the ticket to the citadel of Machu Picchu, train and bus tickets, meals and lodging. You may wonder why this shorter trek is almost as expensive as the Classic Inca Trail. The answer is that the operating expenses for this tour are much higher due to the expensive train and hotel services that your tour company might use.
What is the cost of alternative tours?
When tickets for the Inca Trail are sold out, or you simply want to avoid the crowds and have a different experience, you can book different alternative excursions.
The most important alternative trek is the Salkantay trek in all its versions. For example, the classic Salkantay costs between 450 and 600, while the Salkantay and the Inca Trail range between 900 and 1,300 euros.
Likewise, the Lares city treks cost between 650 and 850, and the Inca Quarry Trek between 650 and 750. The price of other longer alternative treks, such as the Choquequirao trek, is slightly higher than all other alternatives, ranging between 1200 USD and 1600.
Again, all these tours include entrance fees to Machu Picchu and everything else offered by the other Inca Trail tours, such as camping equipment, meals, tour guide, porters, etc. It is good to opt for these alternatives when you want a different experience to the Inca Trail, you can find out more about these treks and see if one of them suits your itinerary better.
Costs of the Machu Picchu by train tour
For those who do not want to do any trekking, there is the option of traveling to Machu Picchu by train. Any local tour company based in Cusco will be able to offer you such a tour. Typically, these tours last one or two days. Prices range between 400 and 600 USD depending on the type of service and comfort you choose, especially if you decide to stay in a luxury hotel or travel on one of the more expensive and luxurious trains that the local train companies have to offer.
Inka Jungle Trek
The Inka Jungle Trek is a multi-activity tour that will take you to Machu Picchu by the back door, with an alternative adventure trail through the Andean rainforest of Cusco. The Inca Jungle tour combines downhill mountain biking, rafting on the Urubamba River, ziplining across two mountains and a couple of days of hiking. The first part runs along the road linking Cuzco to Quillabamba (the second largest city in the Cuzco region, located in what is considered part of the Amazon basin). The rafting part takes place on the Urubamba River and the trekking part in the Santa Teresa Valley.
The hiking takes place on the road that links Santa Maria with Hidroléctrica and Machu Picchu. Many companies will offer you this excursion, both online and in the city of Cusco itself. Be sure to choose one with an impeccable safety record. The average price of this tour ranges between 300 and 400 USD.