The Classic Inca Trail has different itineraries according to what you want and the time you have available. The following is the level of difficulty day by day according to the Classic Machu Picchu trek, which consists of 4 days of trekking, as well as including other important information for the visitor who decides to take this ancient route built by the Incas several centuries ago.
Day 1: Cusco – KM82 – Wayllabamba
Difficulty level: Easy
Maximum altitude: 3000 m
Minimum altitude: 2600 m
Distance covered: 9 Km
Approximate hiking time: 5-6 hours
Day 2: Wayllabamba – Dead Woman's Pass – Paccaymayu
Difficulty level: Difficult
Maximum altitude: 4600 m
Minimum altitude: 3000 m
Distance covered: 12 Km
Approximate hiking time: 6-7 hours
Day 3: Paccaymayu – Runkuraqhay Pass – Phuyupatamarka – Wiñayhuayna
Difficulty level: Moderate
Maximum altitude: 4000 m
Minimum altitude: 2650 m
Distance covered: 16 Km
Approximate hiking time: 8 hours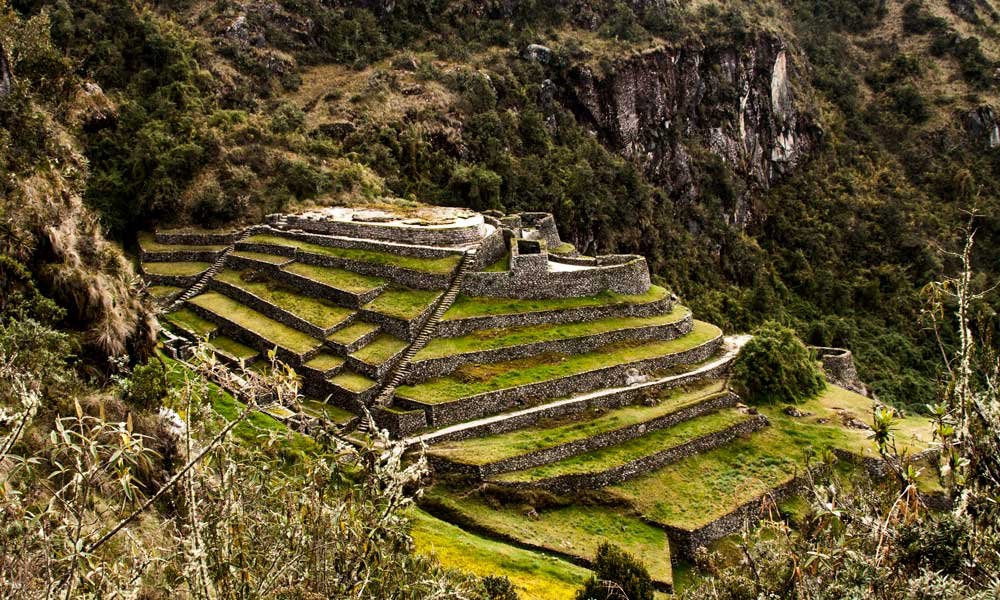 Day 4: Wiñayhuayna – Sun Gate – Machu Picchu – Aguas Calientes – Ollantaytambo – Cusco
Difficulty level: Easy
Maximum altitude: 2650 m
Minimum altitude: 2100 m
Distance covered: 6 Km
Approximate walking time: 2 hours
Approximate guided tour time included with your Machu Picchu ticket: 2 hours
Conclusion:
The hike through the iconic Inca Trail, is not a complicated route to cross, you only need a good physical condition, some preparation in hiking, good equipment and be acclimatized to the altitude of the area, to prevent the risk of altitude sickness. Do not hesitate and make the decision to reach the historic citadel of Machu Picchu through one of the most sought after trekking routes by travelers from around the world, the experience you will have will be unique in your life. Just keep in mind that permits are limited per day and tend to sell out very easily during the high tourist season (May through September). Here in Cusco, we look forward to your visit.