The Definitive Guide To Visit Brazil In Search Of Ayahuasca
Brazil is one of the top tourist destinations when planning to travel through South America. Composed of long white sandy paradisiacal beaches, in search of ayahuasca, the unspoiled nature of the Amazon and the Atlantic rainforest all unforgettable destinations to explore. Although not to be underestimated, the cultural and historical importance of the nation also attracts a large number of visitors each year.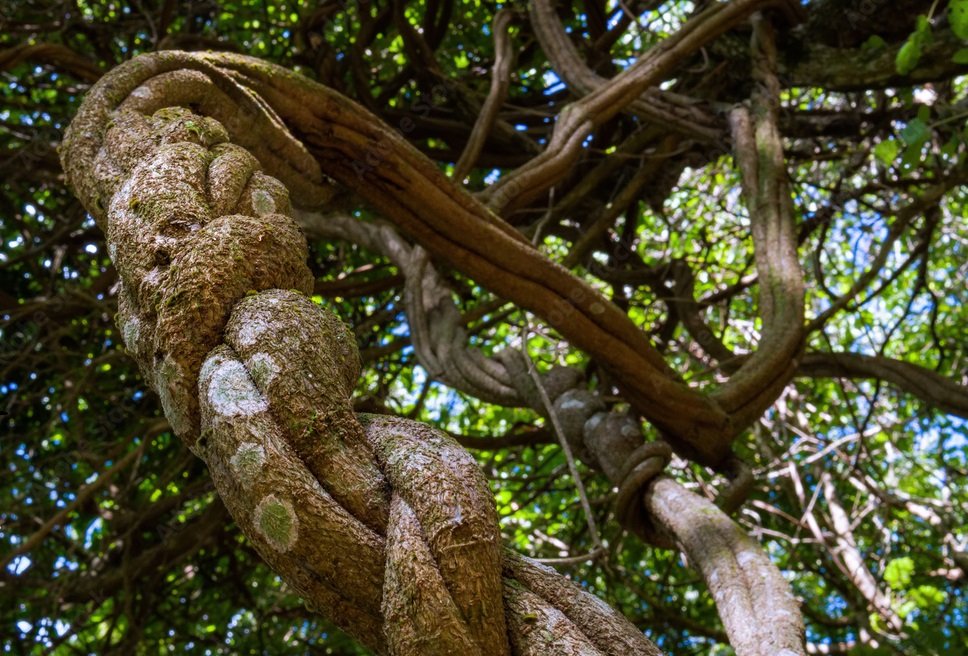 One of these cultural attractions is undoubtedly the possibility of experiencing ayahuasca, the infusion that has achieved relatively recent fame around the world. Many people who have come to Brazil to experience ayahuasca visit or stay in Itacaré, a small paradisiacal town on the Bahian coast.
Here you will find the definitive guide to visit Brazil in search of ayahuasca.
Itacaré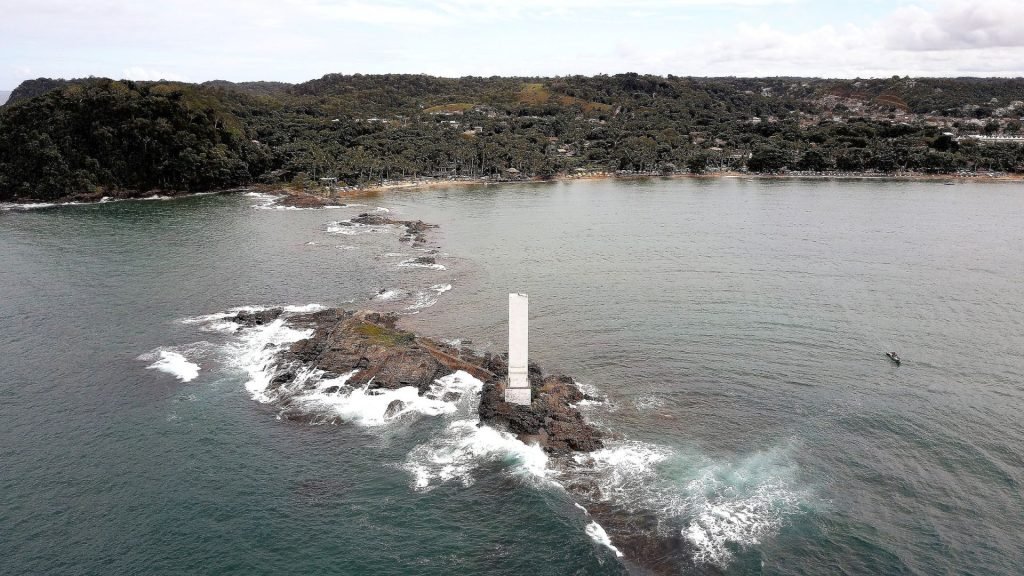 Itacaré is located north of IIheus and south of Salvador. A popular destination for hikers and surfers, this place has stunning picturesque beaches along the coast. Known throughout the territory as a center of tradition and culture. Also, being designated as a UNESCO heritage site, you can visit the stunning Atlantic rainforest with ease during your visit.
In this destination you will find parties and dance festivals to participate in, restaurants with delicious vegan and vegetarian options, as well as traditional Brazilian food and music, accompanied by divine art exhibitions to enjoy during your stay.
How to get there?
To arrive by flight you must disembark at the airport of IIheus, this is the closest point to the city of Itacare. Hundreds of airlines offer flights of various classes and comforts for all economies. A great recommendation to find the best deals is to search for your flight on the internet, as you can find great packages that include both flight and hotel.
Cabs and transfers
If you choose cab transfers, your group will travel in a vehicle exclusively for your use. You can arrange for a driver to meet you at the airport with a sign with your name on it, and all costs are fixed.
Lodging
When you are on your Ayahuasca trip you will not need accommodation, as you will be staying at the retreat center. One of the highest rated ayahuasca centers in the world is located 15 minutes from Itacare, and is situated in the middle of the Atlantic rainforest, with some of the best beaches in Itacare (and Brazil) located just 5 minutes drive from the center of town.
The use of Ayahuasca
The ayahuasca is an Amazonian plant that has been used for centuries by ayahuasqueros throughout Brazil to help restore balance and health. It is consumed through a traditional ayahuasca tea that is safely brewed and administered in a group setting in a controlled environment.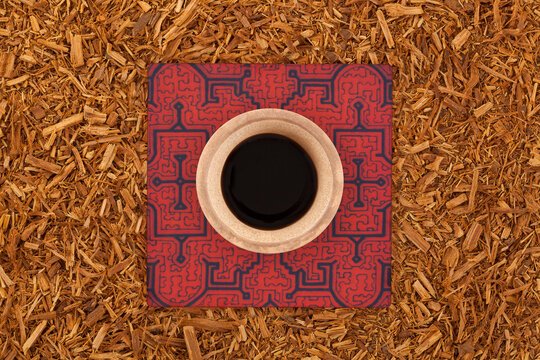 Psychedelic effects include visual stimulation that can lead to great euphoria and enlightenment. People who have drunk ayahuasca claim to have had metaphysical, mystical experiences and spiritual revelations regarding their purpose, and feel that they accessed higher spiritual dimensions.
Taking ayahuasca is profoundly therapeutic when done in the right context and environment. Well-trained and experienced retreat facilitators will be able to relate to many spiritual, mental, emotional and physical issues, sharing personal experiences to help guide others through the same process. According to various traditions, sharing is the key to maintaining a healthy and balanced life, and this journey of self-healing and discovery is significantly supported by the intake of the combination of ayahuasca and chacruna vine plants.
Going to an ayahuasca retreat
In modern times, special ayahuasca retreat centers have been created to host ayahuasca experiences. One of them is the Spirit Vine Ayahuasca Retreat center near Itacaré, Bahia. Every aspect of this retreat is designed to ensure that you reach a state of harmony before, during and after your journey.
The center has the following features to guarantee a safe ayahuasca experience:
Clean and well maintained throughout the year
In harmony with the natural environment
Alcohol, tobacco and drug free
Dedicated to those who want to connect with their essence at a deeper level.
Offers ceremonies (optional), spiritual workshops and (as an extra) yoga classes.
Comfortable accommodation in bungalows with panoramic jungle views
Experienced guides to accompany you during preparation and aftercare
Transconfessional and interdenominational
One of the main advantages of choosing a reputable center is that you will experience ayahuasca in a safe and responsible environment. Other things to look out for that can give you an indication that your chosen center will provide you with a safe experience can be:
Focus on care for the surrounding land, such as participation in reforestation or regenerative development.
Grow your own organic ayahuasca vine and chacruna plants (this is usually a good indicator that the infusion will be prepared with care and attention).
Modern security and insurance policies
Aftercare provision and post-retirement integration support
Retirement benefits
In addition to being a deeply spiritual experience, many people have commented that their ayahuasca journey has had a positive effect in overcoming various difficulties or problems they have faced in their private lives. This can be perceived in the following aspects:
Reduce stress and anxiety
Accepting sexual identity
Past traumatic experiences
Spiritual beliefs
Improving relationships
Eliminate toxic habits
If you intend to try ayahuasca for this reason, it is vitally important that you do so with the help of a trained facilitator capable of accepting you and keeping you safe during your ayahuasca ceremony.
Preparation for ayahuasca
Before your ayahuasca ceremony, you should always be provided with the necessary help and advice on how to eat healthily. This preparation is often considered essential. Studies have shown that certain foods are contraindicated for the experience. Your organism should be free of all narcotics, barbiturates, antihistamines and cold remedies, as well as alcohol, for example.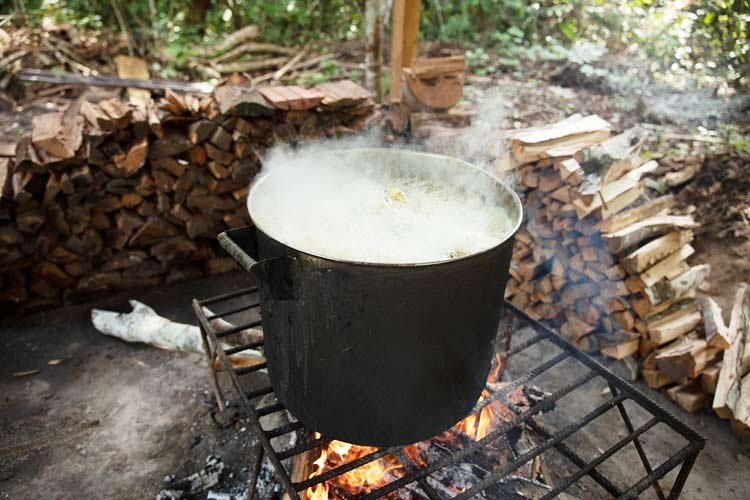 Following the latest research on dietary restrictions in nutrition, it is advisable that you also do not include salt, sugar, strong spices and fermented foods in your diet. These recommendations should be followed both before and after the retreat.
Ayahuasca-friendly diets can be found in several local cafés in Itacaré, with extensive vegan and vegetarian menus and juice selections. Ayahuasca is widely accepted in this part of the world as a positive experience.
Ayahuasca ceremonies
The traditional practice usually takes place during the hours of darkness at most retreat centers. It is almost always a powerful spiritual experience that, done well, will open you to greater awareness during a deep, safe and supportive ritual. Music is often part of the experience. Always carefully chosen to trigger, encourage and guide you. This is not just an ayahuasca trip. It is a traditional ritual that can change your life.