LARES TREK + INCA TRAIL 4 D/3N
Price from: 729USDper person
LARES TREK + INCA TRAIL 4D/3N
Highlights
This four day trek through Lares and the Inca Trail to Machu Picchu includes 2 days in Lares and 1 day on the Inca Trail and the last day Machu Picchu. The beauty of the mountains is matched only by the generosity of the people you will meet on this wonderful cultural trip for the whole family. While all treks in the Andes are challenging, this hike is a bit slower than the others, making it a favorite of our younger hikers.
Itinerary Summary:
DAY 1: Cusco – Lares – Huacawasi.
DAY 2: Huacawasi – Patacancha – Ollantaytambo.
DAY 3: Ollantaytambo – km 104 – Wiñayhuayna – Intipunku – Aguas Calientes.
DAY 4: Machu Picchu.
————————————————————
Itinerary
DAY 1: Cusco – Lares – Huacawasi
The Lares Trek tour begins at 6:00 AM  continue on to the small town of Lares (3,100 meters above sea level) with a travel time of about 3 hours. Upon arrival, we will head directly to the medicinal thermal baths to enjoy some relaxation time. After lunch, a long walk of approximately 4 hours to the campsite of Huacawasi (3,900 meters above sea level) awaits us. On the way, we will pass through incredibly beautiful Andean scenery and a few small towns where we will have the opportunity to learn a bit more about the High-Andean culture. Once we arrive at the campsite, we will eat dinner and receive an informational about ancestral knowledge related to Incan
astronomy.
DAY 2: Huacawasi – Patacancha – Ollantaytambo
After breakfast, we begin our longest and most difficult day of the entire trip (lares trek) with a hike lasting 7-8 hours. The first 3 hours will be a continuous ascent to the highest point of our journey – the Ipsay Pass at 4,490 meters above sea level. During the entire ascent, you will have the opportunity to pass through truly indigenous Andean towns, learn about their culture and traditions, as well as see alpacas, llamas, vizcachas (Peruvian hares) and if we have luck, the occasional condor that passes through the area. At the top of the pass, our guide will explain a bit more about the region and the importance that those mountains held within Incan religious practices. After descending from the pass for the following 40 minutes, we will arrive at the Ipsaycocha Laguna and eat lunch. After lunch and a well-deserved break, we will continue to the Patacancha village from here, Lorenzo Expeditions provide you a car and in few minutes we will arrive to our second camp also will then eat dinner and our guide will hold an informational meeting about the next day of the tour.
DAY 3: Ollantaytambo – km 104 – Wiñayhuayna – Intipunku – Aguas Calientes
After our energetic breakfast, we will travel to Ollantaytambo train station. The train will take us to km. 104. It is here that will begin our hike today we will pass through Chachabamba, an Incan archaeological site with an altitude of 2250 masl. or 7,381.89 ft. We will continue with our ascent until we reach Wiñay Wayna our second archaeological site, where we will have a guided tour. Throughout the journey you will appreciate the beautiful views of the Urubamba River as well as the great variety of vegetation of this nature reserve (historic sanctuary of Machu Picchu).
We will have lunch, Box Lunch style, after which continue with our hike to the Sun Gate, "INTI PUNKU" where we will have the first panoramic view of Machu Picchu.
After a short stop for a few photographs and a short explanation we begin to descend to the Inca citadel. It is here where we will have the opportunity to enjoy the beautiful sunset over Machu Picchu. Then we take the bus down to the town of Aguas Calientes where our hotel is located. After dinner our guide we will coordinate the last details for our visit to Machu Picchu the next day.
DAY 4: Machu Picchu
You will have a two-hour guided tour of this great ancient city where you will visit the temples, enclosures, sacred fountains, terraces, etc. You will then have a free time to explore Machu Picchu. If you made your reservations ahead of time, you will be able to climb the Mt. Huayna Picchu Mountain or the Machu Picchu Mountain after your guided tour. After you have finished exploring Machu Picchu you will return by bus to the town of Aguas Calientes where you will take the train to Ollantaytambo, here our private transportation will be waiting for you to take you to your hotel in Cusco city.
————————————————————————–
Whats Included?
Included
Tour with Professional guide (08 people maximum).
Sprinter L5 bus mobility from Cusco to Lares-Ollanta-Cusco.
02 nights camping in double tent + 01 night hotel.
Tents: EUREKA K2-XT.
A Duffle bag
Hiking backpack.
Hiking sticks.
Mattress.
Dining tent.
Kitchen tent.
Bathroom tent.
Chairs and tables.
Entrance ticket to the Inka Trail.
Entrance ticket to Machu Picchu.
Return bus from Machupicchu to Aguas Calientes.
Train from Ollantaytambo-KM 104- Aguas Calientes to Ollantaytambo and bus to Cusco.
Specified Meals:

03 Breakfasts
02 Lunches
01 Box Lunch.
03 Dinners.

Vegetarian Food upon request
Support equipment
* Train schedules will be confirmed at the time of payment.
Not included
Huayna Picchu or Mountain Machu Picchu tickets (extra cost $70).
Sleeping bag (extra cost $25 USD).
Hiking sticks (extra cost $15 USD).
Air Mattress (extra cost $15 USD).
Drinks.
Tips.
Travel health insurance.
————————————————————
Price
We can leave any day of the week, as long as there is a minimum of 2 people already confirmed. We can also do private tours.
Price:
Price from: 729USDper person
Additional items
1. Huayna Picchu: This ticket costs $70 per person.
Huayna Picchu is a mountain within the archaeological complex of Machu Picchu, it is a 45 minute hike to the top.
To purchase this additional you have to let us know at least 2 months in advance due to high demand, schedules and details of your visit to this site will be confirmed in the previous meeting that we will have.
2. Machu Picchu Mountain: This ticket costs $70 per person.
Machu Picchu Mountain is also an extra inside the archaeological complex of Machu Picchu, it is a 1 hour and a half walk to the top.
To purchase this extra you have to let us know at least 2 months in advance due to the high demand, the schedules and details of your visit to this site will be confirmed in the previous meeting we will have.
3. Vistadome Train: This train costs $70 per person
All our tours include the Expeditions train if you want an additional one we can offer you the Vistadome train which gives you more comfortable seats, large panoramic windows and we will include transportation back to your hotel.
————————————————————————–
Travel Info
BRIEFING
A day before the tour, Lorenzo Expeditions holds a meeting where we will give you all the details of our trip. We will also meet our guides and all the participants of the expedition.
CAMPING TEAM
Rest is essential for an expedition of this type for which Lorenzo Expeditions fully committed to your safety and comfort to choose the best and most complete camping equipment, all of the highest range.
Tent: Eureka K2-XT brand 4 stations designed for 04 people where only 02 passengers will sleep for greater comfort, all are thermal and waterproof.
Mattresses: Lorenzo Expeditions unlike other operators includes 02 types of mats, one of foam that serves to isolate the passenger from the ground and the other is an inflatable mattress brand Therm-a-rest (neo air trekker).
Sleeping bag: Specially designed to withstand the climates of this route.
Canes: These will be very helpful to complete the hike, the sticks that Lorenzo Expeditions provides are brand BLACK DIAMOND model TRAIL PRO SHOCK TREKKING POLES.
A Duffle bag (walk briefcase): You will be given a duffle bag the day of our group meeting (day before the tour) in which you can pack up to 08 kg of your luggage with our team of Porters, this duffle bag is taken from camp to camp
Dining tent: designed in waterproof fabric for the tranquility of our customers during all our meals.
Carp bathroom with portable toilet: both for the exclusive use of our group, maximum 08 people per bathroom tent.
Kitchen Tent: Used only by our professional chefs to prepare the most delicious foods.
Tables and chairs.
Complete kitchen utensils.
EQUIPMENT AND SUPPORT COMMUNICATION
Communication radios: Motorola brand model DEP-450 all with digital format for better communication between the guide and our support group, while the radios are connected to the SERNARP channels (GUARDAPARQUE that they are found along the Inca trail) In case some type of help is required in case of emergency.
GUIDES
This staff is carefully recruited and selected to be trained and adapted to the service culture of Lorenzo Expeditions. Our guides are the most competitive in the area and they all work with us permanently (more than 8 years). They are certified and certified professionals by the government and are constantly trained by national and international entities for a better development in the different areas of action and situations. The maximum number of passengers per guide is 10.
FEEDING
In recent years, Peruvian cuisine has positioned itself among the best in the world. Thinking about it, our executive chef has designed a balanced menu. We have vegetarian menus, celiacs and menus with food restrictions.
TRANSPORTS
Private transportation to the start of the Lares Trek.
Bus descending from Machu Picchu to Aguas Calientes
Tourist train * from Ollanta-km104- Aguas Calientes to Ollantaytambo.
Pick up from the Ollantaytambo station and transfer to your hotel in Cusco.
* The train schedule will be confirmed at the time of buying the tour
CERTIFICATIONS 2019
First Aid International Red Cross. 
First aid in remote locations American Safety & Health Institute.
RESCUE TEAM
In the event of contingencies and contingencies, Lorenzo Expeditions has aresponse plan and personnel trained in rescue work.
————————————————————————–
Packing List
We recommend carrying only the necessary luggage for the four days of the tour. Large backpacks with equipment that are not needed for the expedition should be left in the city of Cusco (at your hotel or in our main office).
A small backpack with a capacity of 30 to 40 liters.
04 T-Shirts.
02 or 03 trekking pants (fast drying).
Pants and thermal pole (first layer).
A light sweater.
Waterproof clothing.
Warm jacket (of feather or fiber).
Hiking boots.
Flips flops.
Hat or cap.
Sunglasses.
Sunscreen.
Canteen.
Repellent for mosquitoes (30% Deet or more).
Original Passport.
Personal medications.
Flashlight.
Personal hygiene items: Wet wipes, toothpaste and toothbrush.
The most friendly and positive attitude possible.
————————————————————
Faqs
What type of backpack is necessary for the trip?
Para este viaje, recomendamos una mochila de 30 a 40 Litros con ropa que sólo es necesaria para los 02 días del viaje. El resto de su equipaje se dejará en un depósito en su hotel en Cusco o en la oficina de Lorenzo Expeditions. 
How can I access Huaynapicchu or Machupicchu Mountain?
To climb one of the two mountains, you must purchase the entrance ticket in advance. Huaynapicchu or Machu Picchu Mountain has an extra cost of $70 USD per person and it is recommended to book tickets at least 2 months in advance. If you wish to book the entrance ticket for Huaynapicchu or Machu Picchu Mountain, please contact our reservations team.
Will there be accommodations or will we be camping?
02 nights will be in camping and 01 in hotel in Aguas Calientes.
What form of payment should I use?
You can make a deposit on our website to confirm your reservation, it is very important to confirm the available places (send an email to: [email protected]) before making the deposit. The remaining balance must be paid in cash (dollars or soles) at our office in Cusco. We do not accept credit or debit cards.
————————————————————————–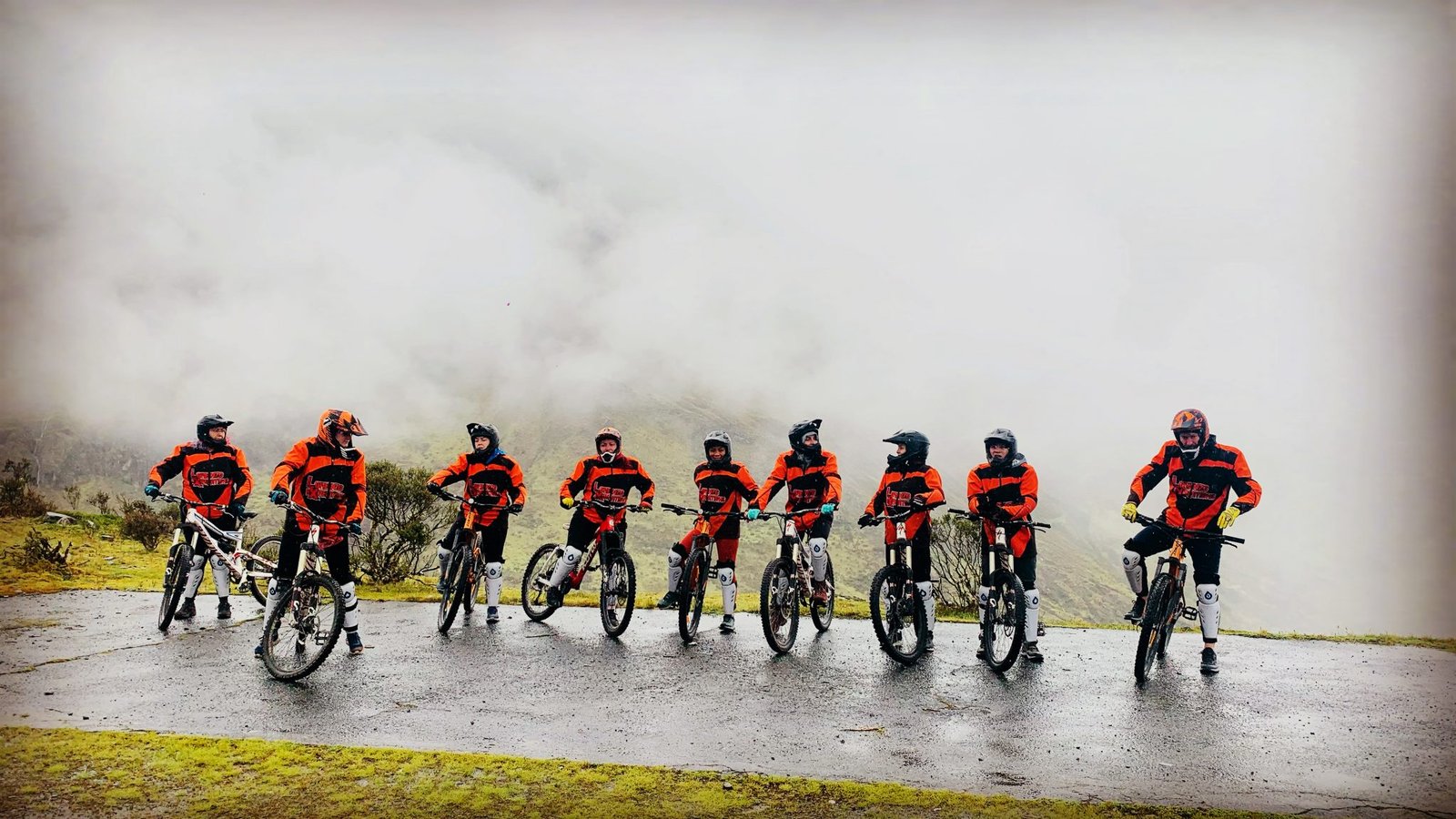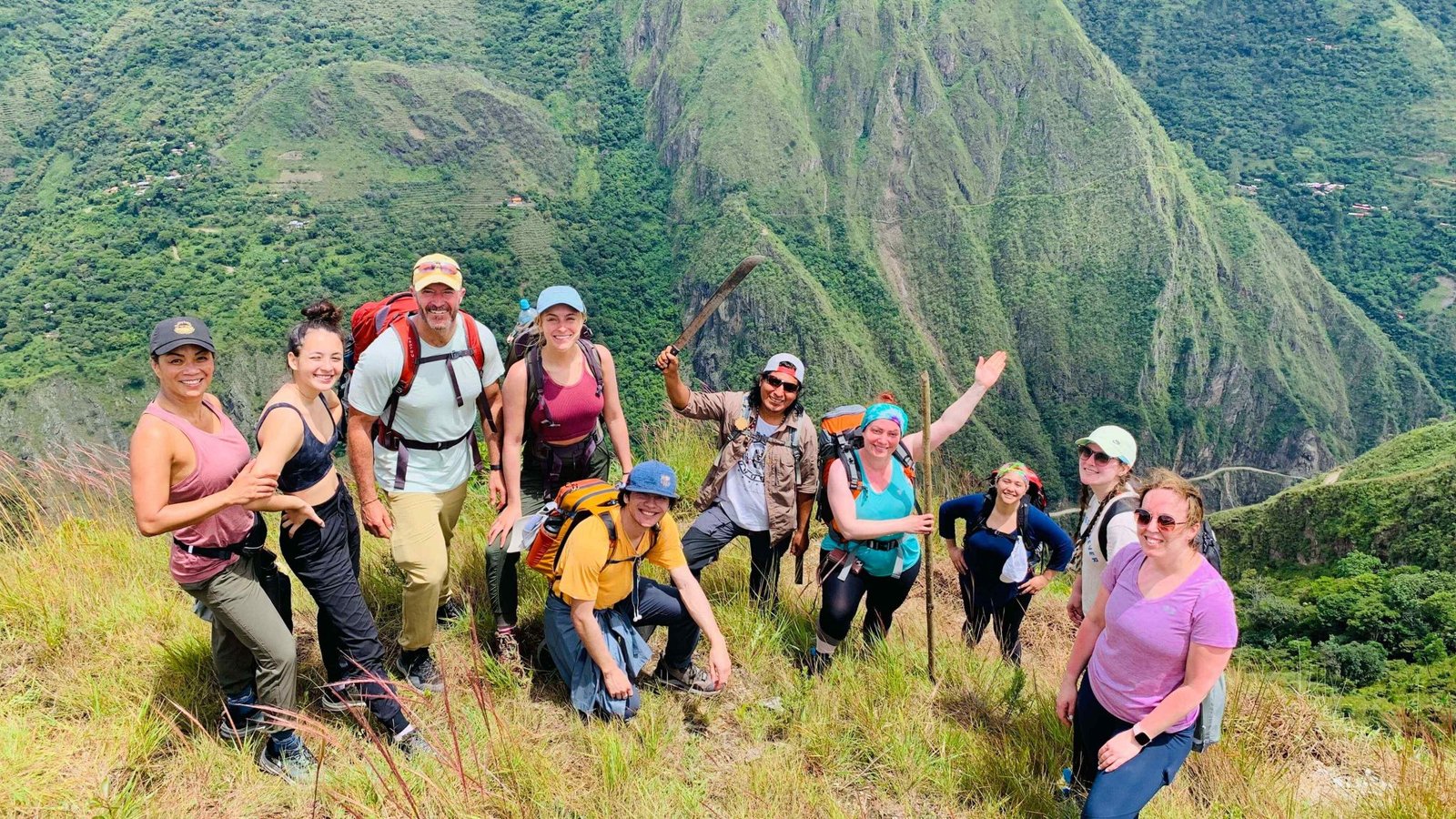 What travelers say about Lorenzo Expeditions?