Price from: 99USDper person
Itinerary
Our expedition begins at 5:00 a.m., with the pick up of our passengers from their respective hotels. The journey by car takes two hours to reach the small town of Mollepata, breakfast. Then, the next stop is SORAYPAMPA (40 minutes by car), base camp of the very famous SALKANTAY EXPEDITION. It is at this point where we start the hike to the majestic HUMANTAY LAKE. Hiking time varies according to the physical condition of our clients: it can take up to two hours of ascent. On the way we will have the opportunity to enjoy the view of the famous Andes mountain range, as well as the snow-capped peaks of SALKANTAY and HUMANTAY. Upon arrival at the lagoon, we will have enough time for our clients to take all the pictures they want; then, our guide provide all the information related to this lagoon and the surrounding mountains (history, culture, religion, folklore and mysticism). Lunch in Mollepata and then back to Cusco.
Meals included:Breakfast | Lunch.
Whats Included?
Price
Packing List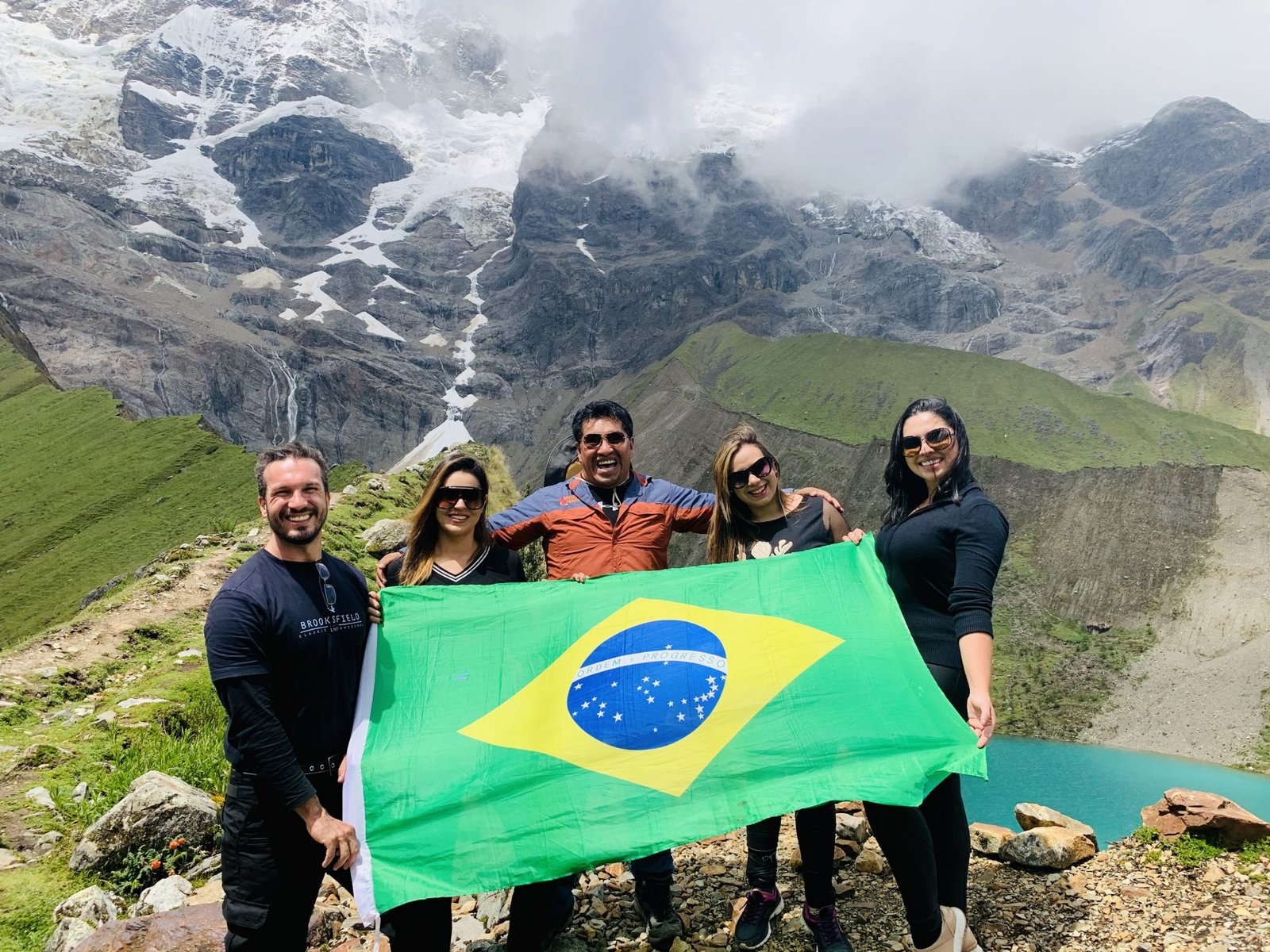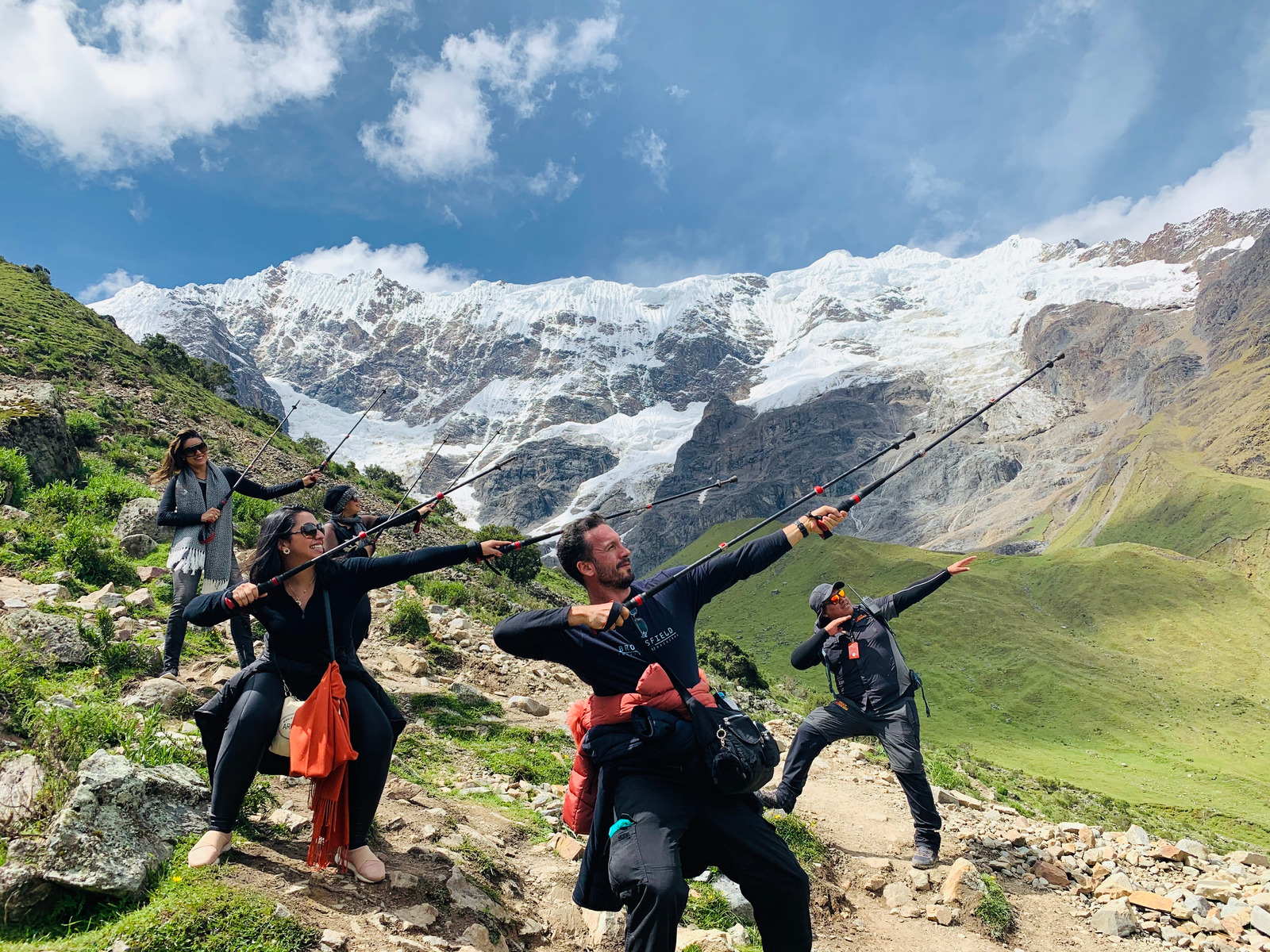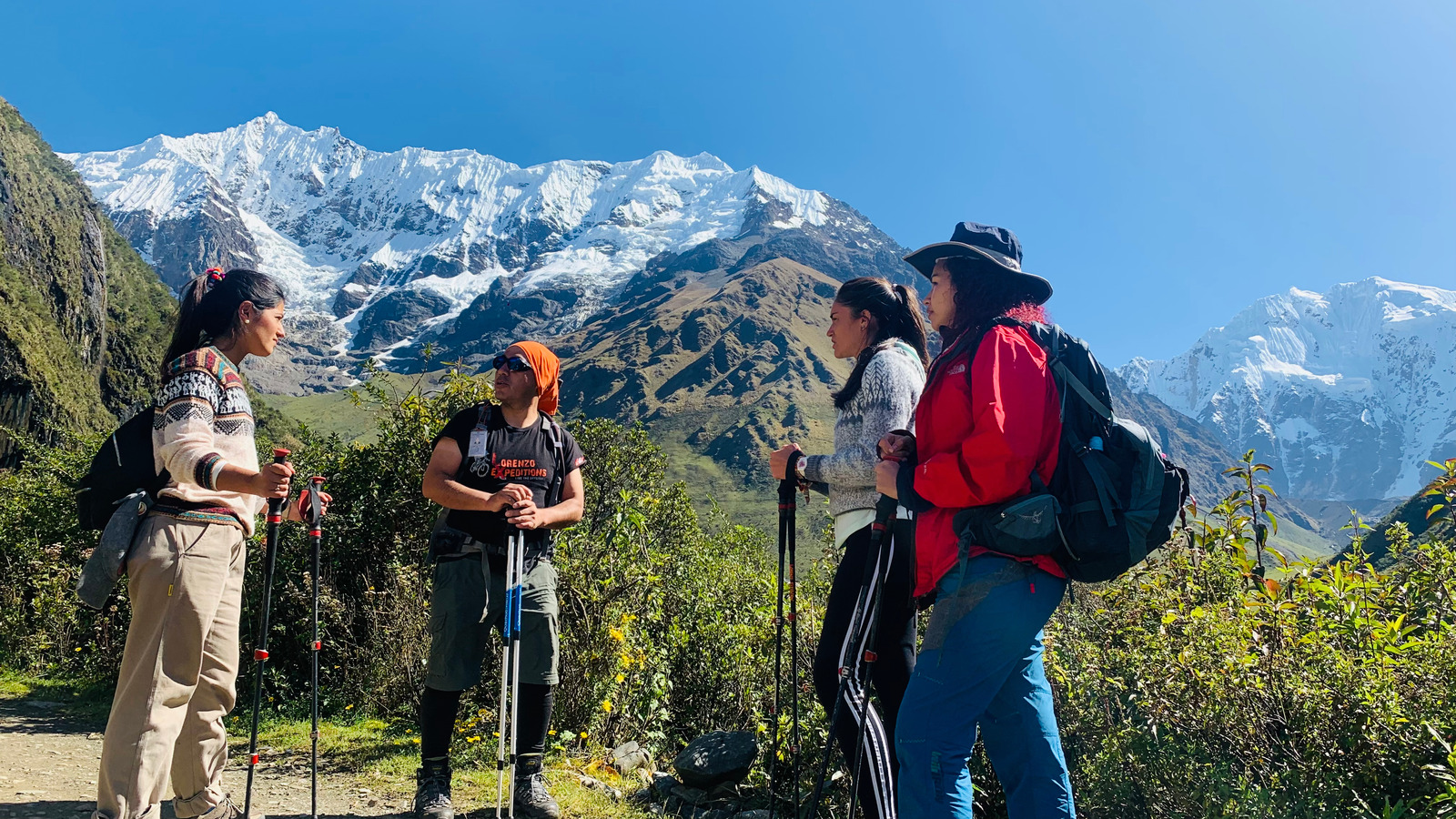 LETS EXPLORE HUMANTAY LAKE
The millenary city of Cusco surprises us once again by presenting a new alternative for travelers who wish to enjoy nature, the landscape in a place at the foot of a snow-capped mountain above 4,200 m.a.s.l.
Lake Humantay is located in the province of Anta, an area of Cusco that has been presenting other interesting places in recent months.
In this unique place in the district of Mollepata (Anta), the snowy Humantay creates a surrealistic scenario thanks to the thaw, the only access is on foot (this corresponds to the Salkantay trekking) and in which you can practice incredible activities (in its surroundings).
This jewel is protected by the Salkantay and Humantay mountains, at 4,300 m.a.s.l. The Humantay lagoon is located in the Vilcabamba mountain range, in the south of Peru.
As part of the route to the Salkantay mountains, you can access it on foot or by mountain bike, as well as take part in some other camping activities.
With a mystical air, the lagoon is visited by shamans and tourists from all over the world to leave offerings to the Pachamama, a deity that represents mother earth in the Inca culture.
Through the placement of stones, an offering is made to the Pachamama thanking her for having successfully arrived at the lagoon, as well as asking her to accompany us on our journey.
Lake Humantay Salkantay is a place that impacts with its immensity, footprints and colors in the landscape, which makes it one of the unmissable tourist destinations in the bowels of Peru.
What is the best time to go to Humantay Lake?
The best time or season is the dry season, which runs from April to the end of September. In October the rains start and you can find Machu Picchu covered with clouds. If you travel in June, we recommend you book the Inti Raymi 2020 Tour which takes place on June 24th, and also do the Rainbow Mountain Tour, which is an incredible place located in the Andes.
Humantay is one of the almost obligatory visits if you go through the Salkantay mountain. The lake acts as a storage reservoir for the dry season.
The Humantay LakeHumantay is one of the almost obligatory visits if you go through the Salkantay mountain. The lake acts as a storage reservoir for the dry season. is located in Cusco, on the route from Salkantay trek to Machu Picchu. It is 3 hours drive from the city of Cusco.
Humantay is shorter than Rainbow Mountain, but this is a steep hike, while Rainbow Mountain is a longer hike.
What travelers say about Lorenzo Expeditions?

A spectacular adventure towards Machu Pichu. Guided by Wilbert (a pleasant personality!), we had an excellent and spectacular adventure. And Wil was able to combine that with a lot of nice stories about the ancient culture of the Inca's and Machu Pichu. And not to forget all he could tell about birds, plants and Peru in general. Being with a family with 4 teenage boys, the downhill cycling, zip-line and rafting kept the tour a super experience for the whole family. Beautiful scenery too. Super! Any many thanks to our guide Wil !!

El mejor tour, con el mejor guía, Willbert Recomendada por un familiar, volveré a recomendarlo a cada persona que venga a machupichu. Un tour de contacto máximo con la naturaleza y las poblaciones locales, comiendo en casas familiares en la selva, combinado con bici y andadas, y guiados en nuestro caso por Willbert, el mejor guía que podríamos encontrar. Conoce cada camino, cada lugar, cada detalle de la cultura inca, gracias en parte a sus antepasados y su dominio del quechua. Resumiendo, 4 días absolutamente llenos de vivencias e imágenes que quedarán grabados por mucho tiempo en nuestro corazón. Gracias Willbert por enseñarnos tanto.

Intense en mooie tocht Wij, gezin van van vijf, hebben 4 mooie dagen beleefd. Intense tijd gehad, mountainbiketocht, hike door de jungle, ziplinen en als kers op de taart bezoek aan machu pichu. Veel dank aan onze gids Johans Castelo die ons veel heeft verteld over hoe de mensen hier leven, de planten en de inka periode. Dank Johans, je bent een fijne gids!

Parfait de bout en bout. L'accueil à Cuzco fut impeccable et chaleureux, et la suite du voyage à sa hauteur. Les activités proposées se sont enchaînées avec fluidité et étaient toutes bien pensées : la descente en vélo à travers des paysages magnifiques et changeants, le rafting dans une rivière à haut débit, des bains thermaux dans un lieu magique,... avec en apogé le Machu Picchu. Notre guide Hebert parlait un français excellent, et s'est parfaitement adapté à notre groupe. Fin connaisseur des lieux, il a su mettre en lumière paysages, culture et histoire du Perou. Une belle expérience sportive et culturelle que nous recommandons sans hésiter !

travellerAP1357
2022-07-30
Excellent, Bruno you are a star! From start to finish we had an excellent experience. From the additional activities within the trip to hiking the picturesque scenery under the expert guidance of Bruno, our guide, we enjoyed it all. Bruno was just amazing. His passion for what he does and love for his country has made the whole experience truly unforgettable. Thank you all for such wonderful memories

Incroyable expérience Une expérience unique avec Wilbert pendant 4j ! Un séjour riche en adrénaline et sensations fortes je recommande fortement ! La qualité de la prestation était excellente et les guides sont incroyables ! Si on revient sur Cusco on le refera !

Expérience incroyable! Wilbert est le guide à ne pas manquer ! Nous avons fais l'expédition de 4 jours et 3 nuits avec Lorenzo Expeditions « Inca Jungle Trek »! Nous étions avec un groupe d'anglais hyper sympas accompagnés par notre guide Wilbert qui est juste une personne exceptionnelle!!! Gentil, à l'écoute, cultivé, attentionné, ce fut une très belle rencontre! Wilbert s'adapte à nos besoins et envies, et parle couramment anglais en plus de l'espagnol! On a adoré toutes les activités proposées (vtt de descente, rafting, thermes d'eau chaudes, zipline), la nourriture locale très bonnes, les logements pour dormir étaient incroyables et propres, des randonnées avec des paysages magnifiques, et bien sur le fameux Machu Picchu pour finir, je n'ai rien à redire!! Nous avions des doutes quand à dépenser autant d'argent pour 4 jours mais ça les vaut largement!!! Donc si vous hésitez, n'ayez crainte et foncez, vous allez vous régaler!!! 😉

Super inca jungle treck !! Super treck pendant 4 jours et 3 nuits. Petit groupe hyper sympa. Tout est super bien organisé, ils fournissent tout le matériel pour les activités. Notre guide Willbert était adorable, ouvert et toujours disponible. Il nous a fait profiter du trek avec un chemin un peu différent des autres compagnies et donc on était souvent seul sur le chemin. Les hébergements du treck étaient toujours de bonne qualité. On recommande ++

4Day Adventurous and funny Inca trail We had an amazing 4 day journey to Machu Picchu with our incredible guide Bruno! 😃 We can tell that he is an enthusiastic about the peruvian history, and he was explaining to us the historical facts along the walking through the mountains. Also he has a great sense of humor and he was always very helpful! We got the chance to have our lunch/dinner in local families' houses and get to know curious facts about the locals. We truly recommend Lorenzo Expeditions!
Una experiencia inolvidable Ha sido para nosotros una experiencia inolvidable llena de aventuras y aprendizajes! Nos sentimos súper a gusto en todo momento, y estos días superaron ampliamente nuestras expectativas. Gracias a Erika y a Lorenzo por acompañarnos gran parte del camino! Y realmente super felices y agradecidos con Bruno, nuestro guia, quien hizo que cada uno de nuestros dias fuera de aprendizaje, descubrimiento y disfrute! Destacamos especialmente lo lindo de haber podido conocer distintas comunidades… otra cara de Perú que normalmente no vemos nosotros, los turistas. Y nos vamos felices de haber podido aportar un granito de arena en esas comunidades!