Inca Jungle Trek vs Inca Trail
The price of the Inca Jungle Trek 4 days is between $300 to $500 US dollars, the Inca Trail 4 days is between $600 to $1500 in both cases depending on the agency and the service.
Book in advance

The Inca Jungle Trek is not so demanding to be booked in advance could be up to a month before the tour. but for the Inca Trail minimum 3 months for the low season (Oct-Mar) and 6 for the high season (May-Nov).
Activities
During the Inca Jungle Trek, there are adventure activities for 4 days, biking in Abra Malaga, Rafting in Santa Maria, Zip Line in Santa Teresa, and trekking in different sections. The Inca Trail has trekking during the 4 days from Kilometer 82 to Machu Picchu.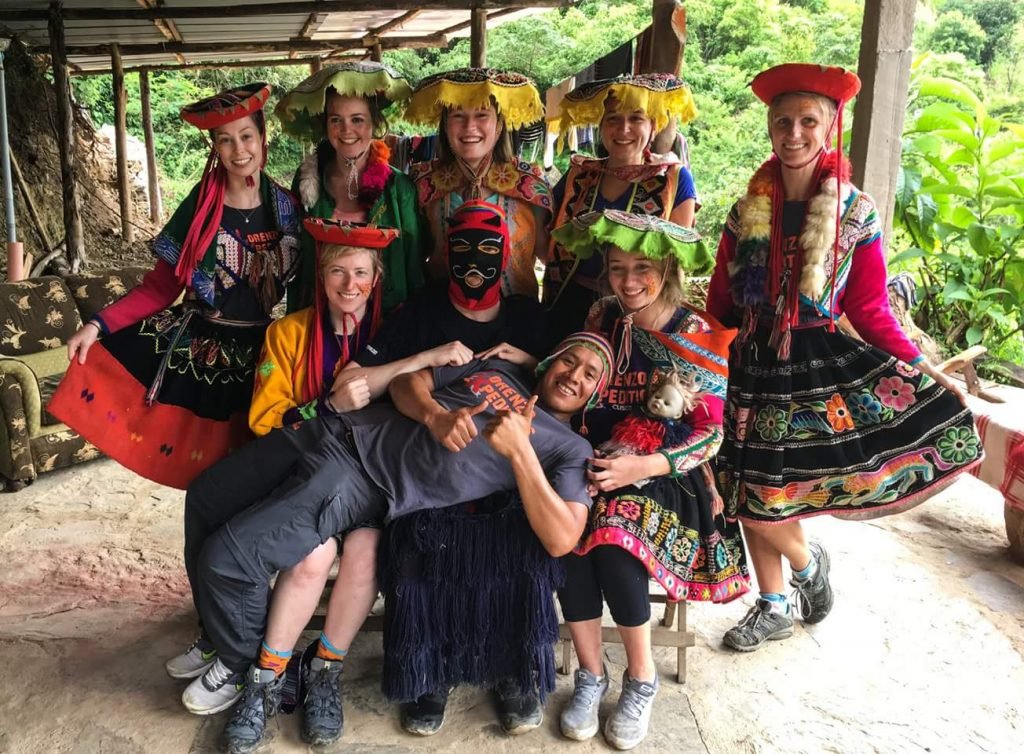 Altitude

During the Inca Jungle Trek 90% takes place in a high jungle with a humid tropical climate, only the first day you start cycling in the Abra Malaga 4,350 meters the other days will be between 1000 to 2000 meters altitude reaching Machu Picchu (2500m). Instead, the Inca Trail starts around 2,600 meters and climbs up to 4,200 meters (Warmiwañusca is the second day of walking).
Lodging on the Inca Jungle Trek and Inca Trail

During the tour Inca Jungle Trek you stay in lodges in the villages where you arrive and rest in comfortable beds. During the traditional Inca Trail you camp every night and sleep with mattresses and sleeping bags.
Food

On the Inca Jungle Trek you eat in restaurants, breakfast, lunch and dinner. on the Inca trail you carry all the food carried by the porters and prepared by the cooks and chefs of each agency.
Inca Jungle Trek vs Inca Trail, choose which is the best trek for you. many tourists even did both tours because they take place in different spaces and climates, they are two different experiences.
Since the reopening of Machu Picchu this 2021 the tickets are running out more easily because the capacity of visitors was reduced to 50% we recommend making your reservations in advance. www.machupicchu.gob.pe
I am founder and content creator of Lorenzo Expeditions, since 2006 I started with the Inca Jungle tour, guiding and serving thousands of tourists in a personal way to get to know Machu Picchu in a unique and authentic way.